In their recent episode of the VALUE: After Hours Podcast, Taylor, Brewster, and Carlisle discussed Why Did Charles Munger Buy Alibaba?. Here's an excerpt from the episode:
Tobias: What do you think about Munger's position in Baba? What do you think about that?
Bill: We've talked about this. I think Munger wanted to teach everybody that was–
Tobias: A lesson?
Bill: Yeah, I think he did. I think he wanted to say, "I've been saying forever that China had better companies than over here does and this got cheap enough, and I talked to Li Lu and I'm comfortable and I'm buying this thing. If you still have your head in the sand after this, then I can't teach you anymore." That's what I think Munger was saying when he bought it.
Jake: Yeah, I think he said it publicly that you should be fishing where the fish are, and where there's not a lot of really good fishermen all standing shoulder to shoulder trying to fish, which says, look outside the US, and perhaps China is an interesting place to be fishing.
Tobias: It feels like they got the timing on that wrong though. Maybe it was just unforeseeable that the Chinese government was going to move like that on it, but Li Lu's got his ear pretty close to the ground. It was at that– unforeseeable? Yeah, it was just unforeseeable.
Jake: Who knows?
Bill: They got IBM wrong too. They swing and miss.
Jake: This is a probabilistic game.
Tobias: That's fair.
Bill: An I think it's way too early to say that Charlie's wrong on Baba.
Tobias: I don't think that he's wrong. I think he's probably right.
Bill: He did not bottom ticket like he did the banks in 2008.
Tobias: Yeah, and he doesn't have very many positions.
Bill: Yeah.
Jake: If he's right, then you can be more right than him, today.
Tobias: Yeah.
Bill: But also it's in The Daily Journal. What's that really mattered to him? What is The Daily Journal and his look through net worth? Zero. That's the answer. It's a little–
Tobias: Those guys don't play that game this way. They don't play that game this way.
Bill: It's more of a statement.
Tobias: Ah, nah. He's just saying good value, and he's gone for it.
Bill: Okay.
Tobias: Where's a pocket? There's a pocket. [crosstalk]
Bill: I don't think he thinks he's going to lose. That's not my comment. I just think it's not that big of a bet, and it's just kind of a bet. I bet if he was in a fund– I don't know. I guess I wonder how big he would have gone in out of the gate if he was in an LP. Certainly, he'd be buying more today, if he had dry powder —
Jake: [crosstalk] You have a little bit. There actually margin in that account some.
Bill: Don't use leverage. Do as I say, not as I do.
Tobias: [laughs]
Jake: It's cheap leverage.
Tobias: Be very concentrated except in Berkshire, which is very diversified. Although it is concentrated, its big positions, I guess.
Bill: I guess. I've decided I have a problem with the way he markets his positions.
Tobias: Munger?
Bill: Yeah. I always have.
Jake: Do tell.
Bill: He doesn't have three positions. He's got [crosstalk] exposure in a massive conglomerate. Li Lu's got more than one position, and Costco is a true one position. I think that I understand what he said or what he's saying when he says it. I think that if the uneducated or new to investing people hear that, and they truly think that's three positions, then they're not actually paying attention to what's going on.
Jake: Perhaps, it reveals how he thinks about this, which is, "I have a bet on Warren. I have a bet on Li Lu. "
Bill: Yeah.
Tobias: It's good point.
Jake: It's not the business necessarily.
Bill: Yeah, I think that's fair. But that's different than how most people associate a position.
Tobias: That's their fault though. That's their fault for making that mistake. He's pretty clear. He's demonstrating what he's doing. He's been doing it in public for a really long time.
Bill: Yeah, I know. That's why he's smarter than Warren. He just found a genius and was like, "I'm going to go chill, and you can call me whenever you want."
Jake: Been on that.
Bill: [crosstalk] want that's working.
Jake: [unintelligible [00:59:02] catamaran.
Bill: That's right. PS: Call up the Bentley dealership because I'm trying to roll deep.
Tobias: [laughs] And on that note, that's it, folks. That was fun.
Bill: Warren's out there buying hell-damaged Lincolns and Charlie's got the Bentley.
Tobias: [laughs]
Bill: My man.
You can find out more about the VALUE: After Hours Podcast here – VALUE: After Hours Podcast. You can also listen to the podcast on your favorite podcast platforms here:

 Apple Podcasts

 Breaker

 PodBean

 Overcast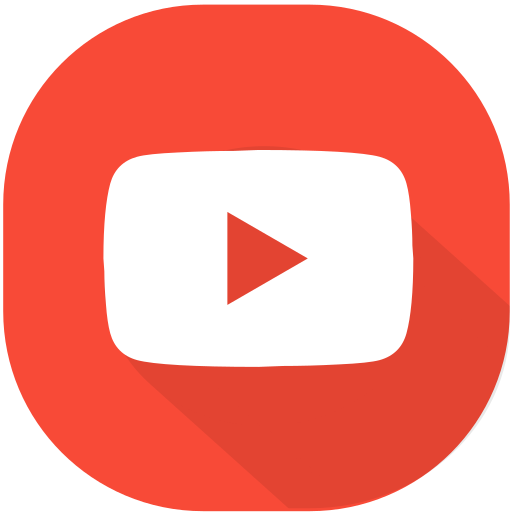 Youtube

 Pocket Casts

 RadioPublic

 Anchor

 Spotify

 Stitcher

 Google Podcasts
For all the latest news and podcasts, join our free newsletter here.
Don't forget to check out our FREE Large Cap 1000 – Stock Screener, here at The Acquirer's Multiple: