In his recent interview with Tobias, Adrian Saville, Chief Executive at Cannon Asset Management discussed The African Century. Here's an excerpt from the interview:
Tobias: It's long been said that there's an African century coming. Do you feel that it is in fact here? I don't know what has changed, but it does seem to me that there's been– it's become increasingly to the forefront that perhaps the change in telecommunications, technology has sort of done something to– Africa seems to be a place that I hear a lot of people talking about as an investment destination. Well, on the ground, how do you feel about that?
Adrian: In my professorial portfolio, I've got the privilege of looking after an entity called the Centre for African Management and Markets, which is based at my business school, the Gordon Institute of Business Science. Our ambition, our endeavor through that center is to turn good ideas into actionable investments, and actionable businesses. We refer to this as bold connect to sort of thought leadership and business models turning into being actualized. What would make that so compelling is, I agree with you, there's a range of things that are going on that are coming together. Financial inclusion is an aspect. Telcos and digitization is another aspect. Your observation reminds me of a business that was built in Kenya called M-AKIBA. M-AKIBA allows you to buy on your smartphone a government bond, and that government bond invests in Kenyan infrastructure with a 10% yield. It's revolutionary, by way of business modeling, financial inclusion, the convergence of data, mobility, access.
Then, you could add alongside there's some very big structural drivers, including young populations, increasing access to education, improving productivity levels, improving infrastructure. And then, probably the two or three big needle movers in recent times have been growing confidence in political and regulatory arrangements. If you rewind 20 years ago, and you look for democracies in Africa, you're hard pressed. If you look for democracies today, you are impressed by the maturity. The most recent example is Ghana, which has just had a change in regime, peaceful change in a political regime. Nigeria has had peaceful change in political regime, and so on and so on. So, Africa is overwhelmingly today democratic rather than despotic, which it was 20, 25 years ago. I think that's one big needle changer.
The second needle mover. the second is movement across borders and inside of countries, and the African Continental Free Trade Agreement is the big story of 2021. Then, the third is a global recognition, which has pushed global capital into these emerging and frontier markets. China is the big mover on this front. The capital appetite and the investor interest, China might be at the front of the train or the front of the charge, but it really is a multinational interest that is adding to substantial domestic investment rates. You can go to countries as different as Cote d'Ivoire, Ghana, Ethiopia, where you will find gross domestic fixed investment rates of 25% and 30% of GDP.
Tobias: That's fascinating. Aside from your own country, do you have any–? Which of them do you feel are most mature or furthest along the path to becoming good investment destinations?
Adrian: I've probably given away my favorite ideas, or my favorite places. In West Africa, the countries the economies that stand out most impressively, Cote d'Ivoire, or the Ivory Coast as its Anglophone would have it, Ghana, its neighbor. Those two, although they are much, much smaller than Nigeria, in population and geography have, I think, more substance in terms of industrial positioning and investability.
On the East Coast, you could almost invest– a bit of a sweeping statement that you could almost invest anywhere in the East Coast. It really is an impressive crescent shape of economies from Ethiopia, Tanzania, Kenya, Rwanda, very, very impressive, all the way down to Mozambique, which is packing in 5% and 6% economic growth rates per annum. Then in Southern Africa, South Africa has got a lot of work to do, to step up to the economic and social prosperity plate. But I would venture that the more impressive investment destination in Southern Africa is Botswana, which is best known for its diamond fields.
Tobias: Is it minerals and resources throughout Africa?
Adrian: Well, no. If you go to West Africa, I would give you examples of names. An example in West Africa would be a business called Sonatel, which is the Senegalese-listed telco. This goes back to your question about how do you get comfortable investing in Senegal. which is French speaking, Francophone Africa? Well, Sonatel, although it is based in Senegal, it is listed in Europe, and it is controlled by Orange or perhaps it's Or-aange. [chuckles] The French telco. We've got a European listing, we've got a French parent company, and that gives us comfort it being invested there. If we go to Southern Africa, Zambeef is a great example. Zambeef stands for Zambia beef. Zambeef is listed in Zambia. It is also listed on the London Stock Exchange. There again, you've got confidence that you're getting reporting, regulation, auditing, compliance, governance, and so on. If my argument to you right at the beginning of this podcast is you can find some interesting stuff in South Africa, if you're comfortable pushing the net a little bit wider and doing a pan-African survey, there are just the most extraordinary opportunities, multi-industry, multi-country, and well beyond resources into beverages, telcos, financial services, and more.
You can find out more about Tobias' podcast here – The Acquirers Podcast. You can also listen to the podcast on your favorite podcast platforms here:


 Apple Podcasts


 Breaker


 PodBean


 Overcast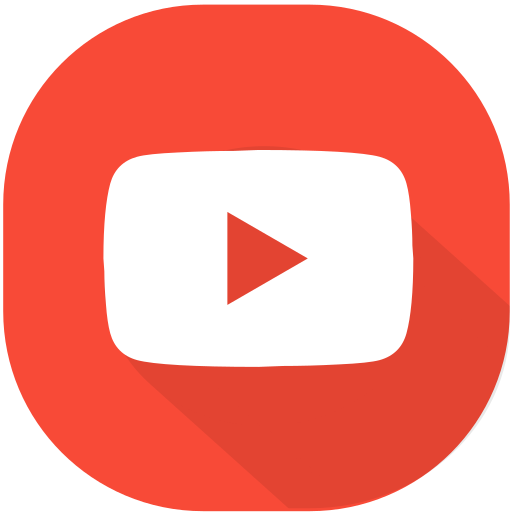 Youtube


 Pocket Casts


 RadioPublic


 Anchor


 Spotify


 Stitcher


 Google Podcasts
For all the latest news and podcasts, join our free newsletter here.
Don't forget to check out our FREE Large Cap 1000 – Stock Screener, here at The Acquirer's Multiple: