During his recent interview with Tobias, Daniel Grioli, the Managing Partner at Guisgard Capital, demonstrates how very concentrated portfolios can be successful, using a real-life example. Here's an excerpt from the interview:
Tobias Carlisle: So, when you're looking for the value managers, you're looking for that more traditional Buffet style with some growth factor in what they're doing. Do you find there's any overlap between the growth managers and the value managers and how do you deal with overlaps?
Daniel Grioli: Well, actually I'm not. So, for example, one of the managers that I have in my value portfolio has a very heavy tangible price to book focus. Very old school, very, very deep value.
Daniel Grioli: The other one is more of a Buffet style, good company to reasonable price, but probably still more to the value than Buffet. The other three are all activists. So, well, sorry. The other one is a hedge fund that can be an activist, but the other two are activists. So one is actively engaged in the one and only company that he owns in his portfolio. So that might be a clue as to who it is. He's on the board of that company. And I think that's really interesting. When a fund manager raises over $1 billion to create a fund with only one stock and then proceeds to take a seat on the board of that company. I think that's a really interesting signal.
Tobias Carlisle: You have to give us the name that save us going and googling that name.
Daniel Grioli: I can tell you this one. It's Paul Hilal at Mantle Ridge.
Tobias Carlisle: He takes $1 billion in, invested in a single stock at a time and sits on the boards?
Daniel Grioli: CSX. Yeah, the Railroad company.
Tobias Carlisle: And how's this performance since he initiated that position?
Daniel Grioli: Fantastic. Look at the chart since 2017, its upward and onward.
Tobias Carlisle: So how long is he likely to be in that position? How long has he typically held positions for in the past?
Daniel Grioli: Well, I actually … this is where it's interesting how you sort of pull on different threads. So how I heard of Paul Hilal was back in 2017, sorry, 2018. I went to the Columbia Business School Student Conference and I had several investors there that had Seth Klarman at Joel Greenblatt present. And then they had Paul Hilal. And Paul spent a lot of his time working with Bill Ackman.
Daniel Grioli: And one of the stocks that Paul was very involved with was Canadian Pacific. And he was instrumental in getting Hunter Harrison to come on as CEO and implement precision railroad scheduling, which turned Canadian Pacific around. And that's what he's doing at CSX. He again brought Hunter Harrison to CSX. Unfortunately, he passed away, but one of his Canadian Pacific associates is now CEO of CSX. And it's all about this roll out of precision railroad scheduling, which most of the other railroads, with the exception of Burlington Northern Santa Fe, which is owned by Warren Buffett in Berkshire Hathaway, most of the other railroads are also trying to take this approach.
Daniel Grioli: And it was interesting hearing him speak at the Columbia conference because one of the things that came out of that was that in the 15 or 20 years that he's been investing, he's only invested in about five or 10 companies.
Tobias Carlisle: He's taking that Buffet Punch card suggestion, 20 hole punch card very seriously?
Daniel Grioli: Very seriously, very literally. And I think that's an interesting signal. Now what I put 100% of my portfolio or a client's portfolio into a single stock. No, but I would be silly to ignore somebody with that track record when he goes and does it. And especially when he as an activist has the capacity to be a catalyst for change. So do I want some exposure to that in my portfolio? Yes. And even having 3% in my portfolio, I think the benchmark weight in the S&P 500 for CSX is something like half a percent. So it's six times if you want to think of it in benchmark relative terms, it's six times market weight.
Tobias Carlisle: It's remarkable that he had such a close association with Bill Ackman who had the famous target fund, which was the one stock that I think it was, he used a lot of options as well, but he ended up vaporizing the very vast majority of the capital in that. And he was still, Hilal still wanted to go ahead with that strategy.
Daniel Grioli: Yeah, I think their relationship dates back to college. I think.
The Acquirers Podcast
You can find out more about Tobias' podcast here – The Acquirers Podcast. You can also listen to the podcast on your favorite podcast platforms here:


 Apple Podcasts


 Breaker


 PodBean


 Overcast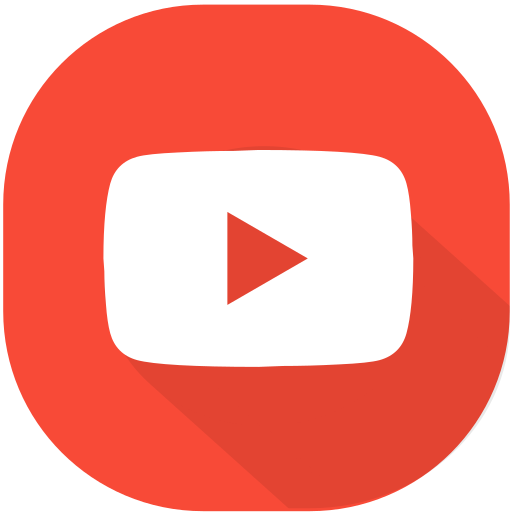 Youtube


 Pocket Casts


 RadioPublic


 Anchor


 Spotify


 Stitcher


 Google Podcasts
For all the latest news and podcasts, join our free newsletter here.
Don't forget to check out our FREE Large Cap 1000 – Stock Screener, here at The Acquirer's Multiple: