During his recent interview with Tobias, Dan Ferris, editor of Extreme Value, discussed How The Internet Changed Branding Forever. Here's an excerpt from the interview:
Dan Ferris:
Prestige is a good one, too. We got out of Prestige because we thought, "Well, these brands aren't as strong as they used to be, and in fact at that time I was going through a period where I realized the idea of a brand is different today than what it used to be.
Tobias Carlisle:
Well, that's good. I was going to ask you about that. Let's talk about brands a little bit. Why do you say that?
Dan Ferris:
Well, again, it's the difference between this static view where you say, "Well, if it's Coca Cola, that's it. I'm done with it. It's a great brand forever," and saying, "Where are they now? Where is this brand now?" And for me, like I said, the idea of a brand changed from a label slapped on a product. I think the old school idea of a brand is advertising … you establish this identity through advertising and then you take that awareness that you've planted in the customer's mind and you've got to have a mechanism for shoving it in front of them in the grocery store and putting it on the end cap, the distribution piece. So it's storytelling plus distribution.
Dan Ferris:
Well, what the hell does distribution mean in the age of the internet? The distribution pipe is the broadband coming in to your house, so Google makes a lot of sense now and Microsoft makes a lot of sense, and et cetera. Facebook makes sense, in that way, but maybe the Compound ward remover doesn't because now I can got on Google or Amazon and I'm not looking for a name, am I? I'm looking for a benefit and I want that benefit to come from place that offers it for the lowest price. So all of a sudden having that name Compound W, or whatever it is, it doesn't mean what it used to mean where you're walking in to the store and deferring to brand so that you can be assured you'll get the benefit.
Dan Ferris:
Well now you can scour the earth from your desktop and find the benefit at a the price you want to pay, at the lowest price, right? So to me that's how brand has changed and it has powerful implications. I think it has implications for value investors because we talk about those deals, Instagram and stuff, and they look ridiculous by traditional metrics on the face of it, but then you think, "Well, how is this thing …" the distribution pipe is the internet and kids are already in love with it. People are already in love with it and can't be without it on a daily, hourly basis and that has to be kind of enough for you and you have to understand how those things can be monetized.
Tobias Carlisle:
I'm glad you raised Instagram because I think that's … one of the interesting features of Instagram is how good their ads are at targeting stuff that I like, particularly, and I've had this conversation with other people. They like the ads, too. You can scroll through and the process id different where previously you needed to and find the thing that you wanted and now you find the person who you trust who gives you … who just recommends these things to you that you like and that puts a lot more power in the hands of those influencers, I guess.
Dan Ferris:
It does. It does. It's change … it's game changing. Instead of deferring to brand as you walk through the supermarket, you're walking through Instagram, if you will, and deferring to that individual, that influencer. Yeah.
Tobias Carlisle:
And also Instagram's recommendation engine seems to be very good at it knows the kind of clothing, for example, that I like and it recommends this stuff to me all the time. I'm like, "That's pretty cool." I've bought stuff from Instagram.
Dan Ferris:
Yeah, and I have to say Facebook, too. Facebook and Instagram, they're right on me. They know what I want by the hour. I spend fewer hours on both of them now than ever-
Tobias Carlisle:
I have to consciously do it for Instagram. I get a bit of an ick factor from opening up Facebook, but I definitely have to consciously do it for Instagram.
Dan Ferris:
Yeah, I hear you on Facebook. I'm hardly ever on it anymore. There's something about it and I think maybe ick factor's a good way to think of it. Every time I open Facebook, it's funny. The same company owns them. Every time I open Facebook, I see Mark Zuckerberg in front of me and there's something about the way they run this company that rankles me so I've-
Tobias Carlisle:
It's almost like we overshared a little bit for some period of time and now I don't want to go back in and see all of that stuff that I overshared, even though I haven't been … I haven't put anything on it for years.
Dan Ferris:
Absolutely. I'm ashamed. I don't want to-
Tobias Carlisle:
That's what it is.
Dan Ferris:
… go back and face it. That's right.
Tobias Carlisle:
Where as Instagram's a bit more passive. I don't really feel the need to share anything on Instagram. I'm just looking at all these other people who are sharing stuff on it.
Dan Ferris:
Ditto. Yes. Totally agree.
Tobias Carlisle:
Very clever. But then I live my life on Twitter because I really love … Twitter's a very interesting tool and I think it's so funny that … I think that Twitter's got a lot more potential than many of these other ones because I think that Instagram's probably close to its potential, but Twitter seems to have just been … it seems to be terribly run. The ads that they serve me are nowhere near what I want to look at. I'm producing a lot of verbiage on that thing. They must have a pretty good idea what I'm about.
Dan Ferris:
Yeah. Yeah, they can look through my profile and read a week of tweets and be all over me but-
Tobias Carlisle:
You would think.
Dan Ferris:
… not. They're so not. I mean, I don't think they've ever tried to sell me … in my profile it says something about classical guitar or something. I've never seen a music product pushed at me on Twitter. Never.
Tobias Carlisle:
They've started doing this, and one of the other funny things is there are three different experiences. If you're on twitter.com that's one experience. If you use TweetDeck, that's another different experience. And then if you use the mobile version of it, that's a different experience again. There's many more ads on the mobile version and they're all stuff that I have no interest in.
Dan Ferris:
I've noticed, too, the difference between the mobile and just twitter.com, where I mostly am. The feed is different, but equally useless in terms of ad content.
Tobias Carlisle:
I just wonder if Elliot can do something there, Elliot and whoever the big VC firm that they've … I think they've each sunk in a billion dollars.
Dan Ferris:
Yeah, yeah, yeah, yeah. I don't know who they are, either.
Tobias Carlisle:
One of the bigger names.
Dan Ferris:
Yeah. It's funny, I never really seriously considered Twitter. Maybe if it gets beaten up again at some point.
Tobias Carlisle:
Yeah, it's just hard to … it's hard on traditional metrics, the way that I prefer to look at these things, to even kind of assess the potential of the business or the valuation. It's just hard to get a bead on where it is, what it can do.
Dan Ferris:
Right. You know, that Buffetty kind of bond with the coupon that grows idea, it was great for Coca Cola in the day, but it doesn't translate to Twitter.
Tobias Carlisle:
It doesn't to Twitter. I do think it does for some … I think you can do it for Facebook. I think you can do it for Google, for Microsoft. I think you can do it for those ones. Twitter's almost still back to being a startup or something.
Dan Ferris:
Yup. Yeah, Twitter is like … for years now, for a decade-
Tobias Carlisle:
Yeah, a decade or more, yeah.
Dan Ferris:
We've all been sitting here saying, "They're going to figure this out. They're going to do it. They're going to monetize real … and I'm still looking at my watch and looking at the calendar and waiting.
Tobias Carlisle:
And it's expensive. I mean, it looks … it's optically, it's still a big, kind of expensive thing so it needs to kind of do something. That's why its just in no man's land for me. It's not cheap enough to do anything and it's not enough to do anything either.
Dan Ferris:
Yup. It is. It's just out there in limbo.
You can find out more about Tobias' podcast here – The Acquirers Podcast. You can also listen to the podcast on your favorite podcast platforms here:


 Apple Podcasts


 Breaker


 PodBean


 Overcast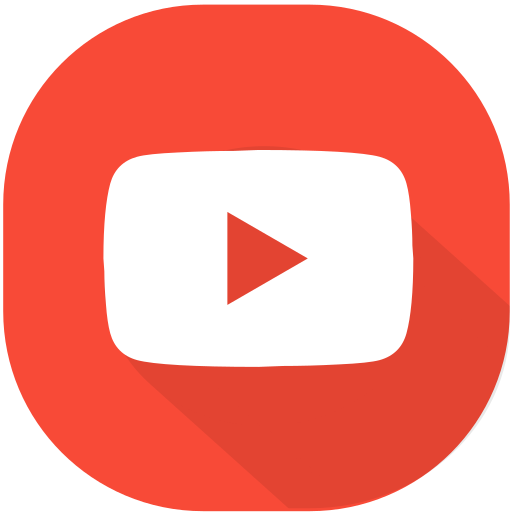 Youtube


 Pocket Casts


 RadioPublic


 Anchor


 Spotify


 Stitcher


 Google Podcasts
For all the latest news and podcasts, join our free newsletter here.
Don't forget to check out our FREE Large Cap 1000 – Stock Screener, here at The Acquirer's Multiple: