In this episode of The Acquirer's Podcast Tobias chats with Will Hershey, Co-Founder and CEO at Roundhill Investments, an investment adviser focused on developing innovative financial products designed to offer exposure to investment themes that appeal to the next generation of investors. During the interview Will provided some great insights into:
NERD – The Esports And Entertainment ETF
How Are Esports Monetized?
Does The Rise In Cloud Gaming Mean The End For Home Video Consoles?
Is GameStop Headed The Same Way As Blockbuster?
More People Watch Gaming And Esports Than Netflix, HBO, ESPN And Hulu Combined
Owners Of Traditional Sports Franchises Buying Esport Franchises To Capture Disgruntled Millennials
Gaming Companies Developing Hangouts In The Metaverse
You can find out more about Tobias' podcast here – The Acquirers Podcast. You can also listen to the podcast on your favorite podcast platforms here:


 Apple Podcasts


 Breaker


 PodBean


 Overcast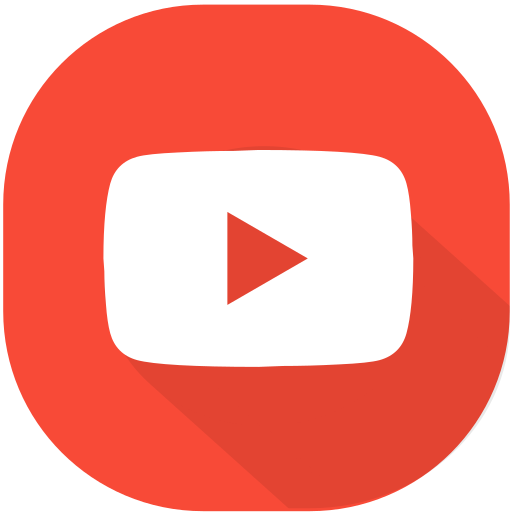 Youtube


 Pocket Casts


 RadioPublic


 Anchor


 Spotify


 Stitcher


 Google Podcasts
Full Transcript
Tobias Carlisle:
When you're ready sir.
Will Hershey:
I'm ready.
Tobias Carlisle:
Hi, I'm Tobias Carlisle. This is The Acquirers Podcast. My very special guest today is Will Hershey. He's a partner at Roundhill and they have the super interesting nerd gamer ETF. I'm going to talk to him right after this.
Speaker 3:
Tobias Carlisle is the founder and principle of Acquirers Fund. For regulatory reasons, he will not discuss any of The Acquirers funds on this podcast. All opinions expressed by podcast participants are solely there of and do not reflect the opinions of Acquirers Funds or affiliates. For more information visit acquirersfund.com.
Tobias Carlisle:
How are you doing Will?
Will Hershey:
I'm doing well. Thanks for having me.
Tobias Carlisle:
What is N-E-R-D, NERD?
Will Hershey:
So yeah, you gave us a great introduction there. NERD is really kind of the first pure-play esports and digital entertainment ETF. When I kind of look at the global landscape of media and entertainment, I view what's going on not only, especially right now during COVID, but more broadly, I view gaming and esports as really kind of the future or where the world's heading. It's an exciting secular trend and we thought that given all the excitement that was going on in the private markets, the public really deserved kind of vehicle to get diversified exposure to the space.
***
More People Watch Gaming And Esports, Than Netflix, HBO, ESPN And Hulu Combined
Tobias Carlisle:
What's the difference between gaming and esports?
Will Hershey:
Yep. So gaming and esports are certainly tied at the hip. Esports is kind of an extension of gaming. At it's core, esports is really the concept of the second derivative form of entertainment, of watching other people play games. I know that sounds probably really foreign to a lot of listeners, but this is something that's happening on a global scale. Just last year we were talking about 400 million viewers for esports globally, that's expected to grow to 600 million by 2022. More people watch, okay, watch gaming and esports than Netflix, HBO, ESPN and Hulu combined.
Tobias Carlisle:
That's crazy.
Will Hershey:
Esports is kind of this exciting and fast growing part of gaming. For I think a lot of investors, particularly in the U.S., don't appreciate the size and scope of the gaming industry. I think part of that is because so many of the companies involved are listed elsewhere. The revenues are diverse in terms of geography. The U.S. is one or two in terms of market size, in terms of revenue relative to China being maybe number one. But gaming is a $150 billion a year market in terms of revenue. That's larger than global box office and music industries combined. It's also growing, call it nine to 11% per year. For us we look at what's going on right now in terms of consumption, especially with younger generations, they're gaming. You heard it on the last few Netflix conference calls, their biggest threat to kind of engagement and time spent is Fortnite. It's not other film.
Tobias Carlisle:
So how do you get there? Are you an ETF guy? Are you a gamer, or are you both?
Will Hershey:
Great question. So I am an ETF guy. I actually first got introduced to ETF, so I was part of a team that launched two energy focused ETFs back in 2012-13, when energy was a fun place to be. So that's where I got my introduction to ETFs and spent time there after building out indexes, helped launch an ETN actually with RBC back in the day, so that's kind of my ETF background. I've always been a casual gamer. I'm not going pro, I'm not one of these esports guys, but I enjoy playing now and again.
Tobias Carlisle:
My brother-in-law was a professional gamer for a little while. He played FIFA. Do remember, I don't know if the league still exists, but one of the teams was the Singapore Swords or something like that. It was that league.
***
Could Virtual F1 Racing Become More Popular Than The Real Thing?
Will Hershey:
They still have competitive FIFA. Competitive FIFA is big. A lot of the EPL teams actually have their own esports version that they're kind of putting out on the virtual pitch if you will. But FIFA is definitely a popular game and it brings in a ton of revenues. From an esports standpoint though, the games that people really want to watch typically aren't your sports simulation titles. Now we're in a really unique world right now where people are craving traditional sports, so we're getting broadcasts of FIFA or Madden on ESPN, which is amazing to see. Actually the most exciting one is probably the racing simulators, whether it's Formula One or NASCAR, because I think that virtual racing could eventually become the norm, because you can replicate it so well. But really the most popular games in esports are kind of things that you couldn't do in real like, whether it's a shooter or kind of a fantasy title. Those are kind of the most popular.
Tobias Carlisle:
So there's the strategy games … The names just escaping me at the moment, but I know-
Will Hershey:
StarCraft, maybe is one of the ones.
Tobias Carlisle:
StarCraft, yeah.
Will Hershey:
StarCraft is actually where esports kind of got its start in Korea, StarCraft and then StarCraft Two. I think that's important to note too, is this is really a global phenomenon. It started in Korea, was built out through kind of the internet café community there. China is now probably the largest market in terms of esports, then I would say E.U. The U.S. is now really just coming into its own in terms of mainstream acceptance. I think Fortnite and kind of the pop phenomenon that that was, really and to a certain extent, made gaming, I would go as far as to say cool. You've got Drake playing with Ninja for the biggest Twitch stream of all time. Gaming became cool over the last couple of years, but no, it's definitely something that's global in nature. When I look at the broader sports landscape and sometimes I think the parallels to traditional sports are kind of overplayed, because this is really a digital medium. It's very different, which is part of the reason why it's able to go on in the current environment, but esports is really global and it's easy to play.
***
Owners Of Traditional Sports Franchises Buying Esport Franchises To Capture Disgruntled Millennials
Will Hershey:
That's the same reason that for me personally, when I look at the traditional sports landscape, I'm bullish on soccer, on football, because anyone can get together and play it. Basketball you need a hoop, but similarly. I look at some of the other sports and there're warning signs. The NFL's got head injuries. The NHL is very regional. Major League Baseball, the average fan is 60. That's pretty much accurate. I think it's 57. The reason why you're seeing so much investment into this space and a lot of it is coming actually from traditional sports owners who are investing into teams or investing into some of the game publishers, is because they view it as a hedge against their traditional sports assets.
Will Hershey:
Esports fans are young, they're affluent, because they're able to afford games. But longer term, I view kind of advancements in hardware and technology as really being the driving force here. You're now at a point where you can play AAA high end games on an iPhone five or six, and really what that's done is introduced an entirely new part of the world who can't afford a $2,000 gaming PC or $500 Xbox to the world of gaming. For me that's what really gets me excited longer term.
***
NERD – The Esports And Entertainment ETF
Tobias Carlisle:
So how does NERD invest into this stuff. Does it track an index, or is it active? How do you decide whether you want to add something, size it up? How does NERD actually make the investments?
Will Hershey:
Sure. So we're an index based product. Really when we're looking at a theme like esports or any other kind of thematic equity product for that matter, it's not always so straight forward in terms of which companies are really getting you that exposure. For us, our job, we view as being that and providing as close we can to giving people beta exposure to this theme. There's no quote unquote benchmark. We believe we're trying to create that benchmark. The way we go about it, I think is pretty unique. So the first step really that we're doing is screening public filings for keywords. So AKA presentations, press releases, annual reports, for keywords like esports, game streaming, digital entertainment. That's really defining our universe.
Will Hershey:
Then the second step is the way that we're weighting it is assigning higher weighting on the basis of the companies score. And I think that really gets to this concept of trying to get to a place where you're providing beta. So even if a company is much lower in the market cap scale, if we've defined it under our methodology as a pure-play esports company, it's going to get a higher weight than, I'll use an example of a Tencent, which has one of the most impressive games is esports portfolios in the world. It's a $400 billion company with probably 40% or so coming from gaming. We don't necessarily believe that putting that as your largest weight really gets you to what we're trying to do. First and foremost, our goal is to provide people with the vehicle for them to then go ahead and express their view however they see fit. Not to try and pick winners and losers.
Tobias Carlisle:
So how do you weight something like Tencent? Is it as simple as it's 400 billion and it's 40% so therefore it's 40% of 400 billion, is the kind of?
Will Hershey:
I wish it was that clear cut, but unfortunately, the line items don't always make it so easy to determine. We're really based on our scoring grouping into three buckets. Pure-plays, core and non-cores, and we're assigning one and half times the weight for each respective category. So pure-plays are getting one and a half times cores, on and a half times non-cores. Tencent fall into our core bucket, and that's kind of how it plays out. It's interesting, because I think probably a lot of people listening are only tangentially familiar with the space and probably the names that come to the top of their mind are the U.S. listed companies, Activision Blizzard, Take-Two, Ea are really the big three. It's interesting the way our methodology shakes out and I think this is relatively accurate, Activision Blizzard, which had the Call of Duty League, the Overwatch League, they're the company behind StarCraft, Hearthstone. A lot of these competitive games that are being played and then watched, they get a higher weighting than does Electronic Arts for example.
Tobias Carlisle:
So for the individual companies, because they're all on sort of the release schedules, I guess it takes a long time for a game to come to the market. So are they a little bit kind of boom bust? How does it work from their perspective? And you sort of balance it out saying, "There is all this money being spent consistently across all of this, so we're going to try to capture that."
Will Hershey:
No, it's a great question. So I think historically, it used to be very hit driven, similar to Hollywood. When I was growing up the way it would work, you would go to the store, you'd buy your cartridge. I'm going back to my very young days. Super Nintendo, I think that was my first system. You'd play the game out and that was it. The revenues were simply what you paid upfront at the store or pass through from the store, physical brick and mortar store. Now the games industry has made a tremendous shift towards … I don't know if I love this term, but in the industry it's called games is a service. Really what's going on there is some of the most popular games are actually free to play. You don't have to pay anything to play them. Most of the monetization is happening inside of the game.
Will Hershey:
So Fortnite for example, which was the highest grossing game by several metrics over the past couple of years, you can play that game for years of your life, and never having spent a dime. The monetization is now taking place where the people are buying outfits for their characters or a new dance move or a new gun. It's kind of this virtual-
Tobias Carlisle:
Can you be competitive without any of that stuff?
Will Hershey:
Yes. No, the games companies are very cognizant of not making it what they would kind of call "play to win." Excuse me "pay to win."
Tobias Carlisle:
Pay to win, right.
Will Hershey:
They don't want to ruin the kind of competitive integrity. But yeah, so some companies are still what I would consider more hit driven. I look at CD Projekt, which is a Polish company. Everyone is looking to their upcoming release of Cyberpunk 2077. Take-Two, which is known for Grand Theft Auto, they're going to see spikes in their revenue when they're releasing a new GTA or a new Red Dead Redemption. That's just par for the course. But now what they're able to do for a title like GTA is continually monetize by adding and uploading new patches and new content over time, kind of via downloadable content. Really it makes this IP evergreen. The most popular games right now, some of them have been around for 20 years. The longevity has really increased and it's really driven by technology. You simply couldn't have gotten me any more content with my cartridge in my basement. You couldn't have delivered it. But now it's all done on a continuous basis.
***
Is GameStop Headed The Same Way As Blockbuster?
Tobias Carlisle:
What does that mean for something like GameStop? That's just game over for GameStop?
Will Hershey:
Yeah, I think I've been rather adamant on this. You don't need to overlook GameStop. I know you have a lot of value listeners who'll probably go to town on me for this, but it really does resemble BlockBuster. I know that analogy is probably overused, but the trends in the industry are digital. I think if you go across the board, whether it's EA, Ubisoft, Activision, they're moving from over the past years from call it 50% digital to 70, 80%. I think now with what's happening in the world with coronavirus, it's almost all going to be digital.
***
Tobias Carlisle:
So NERD is the first thing that Roundhill did. Tell me a little bit about Roundhill. I know it's you and Tim Maloney, MaloneySandwich on Twitter. I can't believe that handle was still available when he got there to grab it, but what's the story with Roundhill?
Will Hershey:
So I think it really comes back to my initial experience with ETF, helping launch those two products, helping design the index, helping manage them. Really during my time back with those two products, I got to appreciate the ETF structure, which I think we would probably both agree is the superior structure in the market right now. I think we'll eventually get to tokenized offerings, but we're a little ways away there. Beyond that, really got to appreciate the business model. ETFs for those who are unfamiliar, is a very scalable business model if you can get it done right. Got together with Tim, at the time when we did this, which was kind of late 2018, I was wrapping up as the head trader for a long short energy fund … Thank God I am not doing that right now. I would have zero hair. Even with growing it out during this, I would have zero hair … and said, I think there's something really interesting. Even though there're thousands of ETFs, I think there's two things that can really be done.
Will Hershey:
One, I still think there's room to differentiate from a strategy standpoint and do things right. Two, I think what's sometimes not being done by these larger issuers who throw out all these products is really becoming experts in your underlying product, supplementing that with content and marketing. That was kind of the foundation for Roundhill. We launched as you mentioned the esports ETF last June, working on a few other things including one ETF that's publicly filed. So people can check that out. I can't say anymore than that. But yeah.
Tobias Carlisle:
So how do you and Tim know each other?
Will Hershey:
Tim and I actually know each other from way back when. We grew up together. We went to Vanderbilt undergrad together. Stayed in touch even though he's on the West Coast now in San Francisco. I'm in New York. Remote work is no problem for us. So we've known each other since we were little kids, grew up in Manhattan actually.
Tobias Carlisle:
What's the gaming hub for the states, do you think it's San Fran?
Will Hershey:
I think it's probably Los Angeles, if you had to kind of peg it. Santa Monica, that area, a lot of the game studios are there. But I think, it's not really as much about where you are anymore. I think it's really like I said it's become a global phenomenon. There's not kind of one place where people are making great games.
Tobias Carlisle:
So what's the plans for Roundhill? How do you kind of grow that out?
Will Hershey:
I think like I said, it's this focus on continuing to get out there and tell the story and educate. Because we are putting out index based products, really it's our job to let people know that they exist and not to kind of overthink it from that standpoint. That's kind of our strategy in terms of growing the business. But hopefully we'll be going from one to several ETFs over the next month that we're involved with. Working on something really interesting on the private side as well. But no, we're fortunate to be working on interesting things in these times.
Tobias Carlisle:
Are you able to say anything about the private stuff? All private.
Will Hershey:
I can't share it. I wish I could, because it's really pretty cool.
Tobias Carlisle:
So tell me a little bit about the companies that end up in the ETF.
***
How Are Esports Monetized?
Will Hershey:
So sure, so when we look at the ETF in the broader universe, it really falls into four main categories. The first one is probably pretty obviously to most people, but these are the game developers or the game publishers. So unlike traditional sports where you and I could get a few friends and start a pickup basketball league tomorrow, games companies own the underlying IP that's being watched on Twitch, or being played competitively in an arena in normal environment. We can't start the Overwatch League without buy in from Activision Blizzard. In that sense, because they're the IP owners, they can really control the way that their game IP is then used. So they are very much so in a position of power. Matt Ball who is big on Twitter, actually wrote a great piece kind of outlining the overall esports landscape, highlighted this. There's so much power that lies in the hands of the game publishers and for that reason they represent roughly 40% of our portfolio.
Will Hershey:
The next group is what we would consider media companies. So this includes game streaming platforms, as well as companies that are involved in operating esports leagues and tournaments, as well as live events. Teams would also fall into that category. So we saw our first esports team come public in Denmark just last year. Astralis group, which really a pure-play esports team, which is fascinating to see how they trade. They would fall in-
Tobias Carlisle:
What do they play?
Will Hershey:
So they play Counter-Strike is their big one. They have a franchise slot in League of Legends, which is probably their most valuable asset. So a lot of these leagues are doing franchising, where you're paying up 10, $20 million just to be able to play in that game competitively, and the last one is FIFA. So it's kind of three teams they're working with.
Tobias Carlisle:
How do they monetize that?
Will Hershey:
Great question. So monetization, they're doing revenue sharing with the leagues that they're participating in. So similar to what we're seeing in traditional, although we're at the point now where some of these leagues are just starting to actually pay out distributions on those revenue shares. They're also getting a lot of revenues from advertising and sponsorship dollars. So get a spot on the team's jersey or a lot of it's endemic sponsors. So be the headset sponsor or mouse sponsor for an esports team, that's great publicity for an endemic gaming brand or PC brand. Then they're also selling merch. But it's interesting you bring this up, because we've seen two very distinct models that are being kind of employed by esports teams.
Will Hershey:
On the one hand you have what kind of PHASE and 100 Thieves are doing, which is saying, "Look, we are content creators, we are a media company first. Our whole thing is about getting people to watch us on Twitch, on YouTube and then monetizing that. Let's just be providing people entertainment. We're not even necessarily the best team or best players in a certain game, but we're just providing content." They're monetizing that primarily via merchandise and sponsorships. Then you have other teams who are really trying to look like traditional sports. They're buying these franchise slots, whether it's into the Overwatch League or League of Legends, for upwards of-
Tobias Carlisle:
What does that mean to buy a franchise spot? There is only a finite number of people who can actually play in the league, so you have to own it to play.
Will Hershey:
Exactly. So the last American traditional sports team to franchise, I think if I'm getting this right, was the Houston Texans when they bought into that slot in the NFL. The same thing is going on here where you actually have to pay money upfront to be guaranteed a slot in the league. That's going to entitle you in perpetuity to take place in the revenue share and the monetization. But it's interesting that we're able to see these savvy investors, once again many of whom, Bob Craft owns a team in the Overwatch League, the owner of the patriots. Jeff Wilpon, Mets, has a team. These guys are all reportedly paying 30 to 60 million in some cases up front for a slot in these leagues. It's incredible.
Will Hershey:
While we're on this topic of how these leagues are making money, the media rights are starting to become massive. So we just saw Activision Blizzard sign a three year deal with YouTube to exclusive rights. YouTube got from Activision's games to broadcast those esports. I think it was three years, I want to say 130. Then we also saw, and this is the most amazing stat to me and it kind of speaks to the Chinese market, Bilibili, which is a portfolio holding, paid three years 113 million for the exclusive rights just to one tournament, the League of Legends World Championship and just in China. That's the only rights they got exclusively. And we're talking about 100 plus million.
Tobias Carlisle:
Their monetizing that by they're selling advertising against that.
Will Hershey:
So and we're coming back to kind of these companies that fall under a media bucket. A few of them are Bilibili, which is this Chinese game streaming platform. Then there's two competitors there, Huya and DouYu. We don't have Amazon, which owns Twitch, because once again coming back to our earlier conversation, we're trying to provide that beta exposure, but these game platforms are monetizing via in certain cases, subscriptions. Advertising as you mentioned is a big one. But in China, it's very different. There's kind of this entire virtual economy built around what they call virtual gifting where people are donating to their favorite streamer, and this happens in the U.S. as well, where they're donating to their favorite streamer to get 10 seconds of fame where they read their user name off during the stream. So much of this probably sounds so foreign to people, but I think the analogy is like getting a selfie with LeBron after the game.
Will Hershey:
Okay, so those are the media plays and we can touch more on that if you have questions, and then you have hardware. So a lot of these gaming hardware brands, whether they make gaming headsets, gaming mice, gaming keyboards, people are investing into their gaming equipment the same way golfers are investing into their golf clubs. In many cases these companies are providing the equipment to the professional teams as well as streamers and as I mentioned act as endemic sponsors. Kind of the last grouping is what we would consider broad based. Once again, we're not investing in Microsoft for Xbox or Sony for PlayStation, it's a very small portion of their business. For us broad based companies include things like Tencent, Sea Limited, which is a fascinating company to look at as well.
Tobias Carlisle:
What's the story with Sea Limited?
Will Hershey:
Sea is a South East Asian focused company out of Singapore. They're really building out in addition to their games platform, they're building out e-commerce and FinTech platform focused on that part of the world. But to me the most important part about Sea is they self-developed a game called Garena Free Fire … Don't worry if you've never heard it, because no one in the gaming industry has ever heard of it either … that went absolutely viral in Latin America and in Southeast Asia. Coming back to our earlier comment, they built this game to run on low end smart phones. But it's a battle royale format, so similar to Fortnite, but can run on a potato. As a result, it's really taking off in emerging markets. I think they reported over a billion dollars in EBITDA, for their digital entertainment segment last year, most of which is coming from this one game. I think when they last reported it, it had 250 million registered users, which is incredible. All of this once again taking place via in-game monetization. It's free to play. You can download it and play it for free and never play a dime.
***
Gaming Companies Developing Hangouts In The Metaverse
Tobias Carlisle:
So what's a battle royale format first and then how do you play it on a phone versus playing it on a bigger screen?
Will Hershey:
Well, because people are way more talented than I am is how they play it. But battle royale is kind of this newer genre of games, once again driven by technology was able to kind of become feasible, but where you have call it 50, 60, 100 people all participate on a single map and everyone is fighting against one another. Fortnite was probably the best in terms of popularizing that genre.
Tobias Carlisle:
You keep on talking about the Fortnite in the past tense, that's over?
Will Hershey:
No. It's not over at all. It's just, I feel like it's got more and more competition now, just in that particular space. No, Fortnite is definitely stronger than ever. They actually just yesterday … I think it was yesterday … announced a new mode for that game where … And this is another kind of part of the long term thesis … they announced a mode where you're not actually fighting each other. It's a place to hang out. This speaks to kind of this concept of Metaverse, of a digital third place. Fortnite's really become what for me was AOL Instant Messenger, that was where I would hang with my friends. Once again, dating myself. For kids now, they're going on Fortnite to hangout. I think that can't be understated when you're kind of looking at this longer term. All these trends are being accelerated by the world we live in at the current moment.
Tobias Carlisle:
It's interesting, I remember there was a thing called Second Life. I think it was Second Life. Do you remember that?
Will Hershey:
Yep. Yep.
Tobias Carlisle:
I don't think it was really a game so much, it was just a place to hangout. It's been funny, something like that has been slowly kind of developing. And is Fortnite kind of the, they just needed something to kind of tip it over and maybe Fortnite has done it.
Will Hershey:
I think that's what they're going for. I remember Second Life when it came out, I thought it was fascinating. There was a virtual economy. It had a lot of look and feel like a Metaverse. It's interesting that Fortnite started as a game and is now evolving to be more than that. But yeah, I think Fortnite is at the forefront there. Roadblocks is another kind of open world type platform. Minecraft, I don't know if your kids have ever played Minecraft or watched Minecraft, but that's another one.
Tobias Carlisle:
Yeah, I've too. So they just needed that killer app to kind of get it over the line from not really attracting most people to maybe it's tipped a little bit, just by the fact that the game is the killer app to tip you into the Metaverse.
Will Hershey:
I think so, and in ways that makes a lot of sense because you need to get critical mass and scale in terms of a user base to really make that concept of a digital world work. I think that the killer app is what brought people in and now if they can convert them from game users to kind of just platform users, it will be fascinating. One thing that was mentioned recently though, was the instances of the game are meant to run only for 100 people at a time. Is the technology there to have a single instance where universally people can all come and kind of interact? I don't know where that is. But that's the Holy Grail, Ready Player One, what year is it type deal.
Tobias Carlisle:
Yeah, I think quarantine has been an interesting. I've been doing, I have a Skype beer with friends of mine and that's been good because I have friends in Australia and around the U.S. and a few of them have said, "This is fun, but we should be doing it in a game where we can do something else at the same time." So you've got to go and get whatever it is. You've got to get an Xbox or whatever to join in.
Will Hershey:
You're drinking at the same time someone from Australia is? Someone there is the degenerate. I don't know who, I won't call anyone out.
Tobias Carlisle:
Saturday 1:00 PM Australia time is Friday night 8:00 PM Los Angeles time. That's how it works.
Will Hershey:
Oh, you've got it figured out. Okay.
Tobias Carlisle:
I'm ahead so it's never going to be me.
***
Will Hershey:
I was thinking it wouldn't have worked out, but that makes sense. No, but I mean you mentioned what's going on right now. We've never seen higher engagement with games. Steam which is a popular PC gaming platform is hitting a new record almost every week. Twitch, all time new record for viewers in March and I would expect again in April. Verizon reported they peaked 200% above where they were pre COVID in terms of gaming network usage. So many people are turning to games as that kind of escape in these times. Anecdotally, I'm 31, a lot of my friends don't have time for games, but they're asking me now, "What should I buy? What should I do?"
Tobias Carlisle:
Yeah, that's what I was going to ask you too, what should I buy? What should I do?
Will Hershey:
Well if you don't want to buy any new equipment, there're tons of games you can play on Steam on your PC. And we also have new consoles that are coming out in the holidays this year. So I don't know if it makes sense to go out and buy an Xbox-
Tobias Carlisle:
Well that's good advice.
Will Hershey:
… so maybe wait. Maybe wait until the end of the year and then invest.
Tobias Carlisle:
So what's the smart way to do it. I mean do you have a console in mind?
Will Hershey:
I'm an Xbox guy. This is very much a hot topic. I'm an Xbox guy. You can't go wrong if you do PlayStation. Nintendo Switch, which has been selling really well, and that's their current gem, there's nothing on the horizon there. That's definitely a kind of more casual platform that can be handheld as well. That can be a good one to kind of get started on.
Tobias Carlisle:
It's kind of like adopting a religion right? Because I'm aware there are memes about where you're a PC guy or what is it if it's not a PC?
Will Hershey:
Console.
Tobias Carlisle:
A console yeah.
Will Hershey:
That would be it. Yeah.
Tobias Carlisle:
PC master race, right?
Will Hershey:
Yeah. That's definitely true. I mean, just think about how many more buttons you have if you're using a whole keyboard. It's hard to compete with that. I've never been a PC gamer though. I'm not good enough to even think about doing that.
Tobias Carlisle:
It's easier with the controller?
Will Hershey:
For me it is anyway. Maybe some people are better.
Tobias Carlisle:
I think I started out with it was a SEGA. It wasn't even the high end SEGA. It was the newish SEGA. It was the original SEGA.
Will Hershey:
SEGA. Oh dude SEGA.
Tobias Carlisle:
SEGA. I'm sorry, that's my accent again.
Will Hershey:
It came out there. No, SEGA was a great console. They're not really doing that much anymore. But no, the SEGA Genesis, I remember that well from growing up. It was that and Nintendo, those were the two.
***
Does The Rise In Cloud Gaming Mean The End For Home Video Consoles?
Tobias Carlisle:
So what is it now Xbox, Sony PlayStation and still Nintendo?
Will Hershey:
Yeah, so you have Microsoft is Xbox. Sony PlayStation and then Nintendo, they're kind of the three players from a console standpoint. But it's interesting where we are right now, because once again coming back to technology, we're on the precipice of moving from having physical hardware required to run games to the cloud being able to drive it. So there's a lot of talk right now around cloud gaming. Google has a play in this space. Same with Nvidia. The tech is almost there. The expectation is that 5G is really going to allow for you to stream games the same way you would stream video or audio, which is a lot more herculean task just given how much data is being processed and on top of that losing a second while you're watching a Netflix movie, who cares. Losing a second while you're playing a game, you're dead. So the tech is really important, which is why 5G is kind of playing into this as well. So consoles, it's kind of a lot of people think this is going to be the last iterations of consoles as we know it come this holiday. Add that to your bear cases for GME.
Tobias Carlisle:
And then VR. VR seems to me like, that's just if you get to VR, whoever has the VR platform that becomes the standard, you just watch TV through your VR headset. You'll be able to sit in your gigantic virtual house, watch your gigantic virtual TV and play real games that don't feel like games because you're already plugged into the VR. But when VR first came out it was really, really clunky. I don't know where it's got to now, but I think it looks pretty good.
Will Hershey:
It's still-
Tobias Carlisle:
It's still clunky.
Will Hershey:
… not quite there.
Tobias Carlisle:
It's not Ready Player One yet.
Will Hershey:
Not quite yet. No, there's definitely certainly applications that are doing pretty cool things. Valve which is one of the top game publishers in the world, put out a version of Half-Life that's in VR. If you watch the videos on that, it looks incredible. I haven't had a chance to try it. But no, I think there's always been this expectation of VR becoming massive. I think that will still eventually happen. You don't need to be an expert in the space to understand what that could potentially unlock if it's figured out. It's just the technology is much more difficult than, I think the expectation were we'd be all in VR by 2020. It's like here we are and it's very small in terms of adoption.
Will Hershey:
But for me coming back to esports, I get really excited when I think about VR applications. When you think about what if I want to watch, and let's use a sport example because it's better, I want watch a competitive FIFA match in VR where I'm not seen by the other players, but I can actually go around and run on the pitch while they're playing. Stuff like that, that you could never replicate in traditional sports, gets me really excited for what that could be.
Tobias Carlisle:
Yeah, that's interesting. That would be fun. So I know that Facebook's got a VR option. I don't know how good. Who's kind of leading charge in VR?
Will Hershey:
Facebook is definitely up there. So they bought Oculus. I don't want to quote the purchase price a few years back, but they bought Oculus to really go into the VR space. They're definitely a big player. Valve as I mentioned, the game that created that software also has a hardware option. Those are probably the two most notable players. But Facebook definitely has a place there and definitely at a reasonable price point.
Tobias Carlisle:
What's the challenge, is the hardware or is it the software?
Will Hershey:
I don't know how you get around this, but for me, whenever I've had the opportunity to play with one, it's like after too long, whether you feel nauseous, or it's not real enough.
Tobias Carlisle:
Immersive enough.
Will Hershey:
Yeah, I don't know if there's a technical term there, but I'm sure we will eventually get there.
Tobias Carlisle:
With robots, it was the uncanny valley. You heard that term for robots?
Will Hershey:
That's from West World isn't it?
Tobias Carlisle:
Yeah, the idea is that if something is far enough away from being human, then you'll think it's cute and you'll like it. And if it's human you'll like it as well. But there's this point in between where it's transitioning to becoming, like moving between being something that's obviously not human to human, they call that the uncanny valley. It's something you get really weirded out when you're like, "There's something wrong with this human, they're not quite human." I just wonder if that's the same things where you're kind of like, "This is almost real, but it's not quite there"?
Will Hershey:
No, that's fascinating. I think that's probably the perfect way of describing a lot of these VR applications, where it's exactly what you said. Part of your brain knows it's not real, but other parts are telling you yeah this is it.
Tobias Carlisle:
I just wonder, I mean, how hard is it to port some of those games like GTA? You're already sort of immersed and you can look around and you can move pretty freely. They've created the world is sort of seamless run. How hard can that be to move across?
Will Hershey:
So, I'm not an expert on the technology, but I guess if you imagine GTA for example is played in the third person, so what you'd need to do is code in the ability to then not only be first person, but be first person with kind of a 360 view ability at one point. I don't want to go over my skis here, but I think it's getting more and more doable. I know there're companies that are trying to do exactly what you said, which is work on applying VR adaptations to existing game code, because you're absolutely right, they are immersive already. GTA being a fascinating one.
Tobias Carlisle:
I saw a YouTube example of somebody getting into one of the cars in a VR type scenario, just so you could see the detail inside the car. The detail inside the car it wasn't quite there, it was kind of interesting to look at.
Will Hershey:
But that can be figured out right?
Tobias Carlisle:
Yeah.
Will Hershey:
That just means more time. I don't think we want to get to the place where we're all wearing VR headsets. That sounds a little weird to me.
Tobias Carlisle:
It sounds kind of unavoidable to me.
Will Hershey:
Probably that too. But that's going to be a generational thing when that comes and I don't know if I'm ready.
Tobias Carlisle:
What about stuff like augmented reality? So in the new Pokemon that-
Will Hershey:
Pokemon Go.
Tobias Carlisle:
… Pokemon Go and you walk around the streets particularly in Los Angeles, there are people everywhere chasing Pokemon in the malls and places like that.
Will Hershey:
I mean, that was an incredible hit. I mean look at what it did, I want to say back in 2015.
Tobias Carlisle:
Something like that, yeah.
Will Hershey:
Or 2-16, to Nintendo's stock price given their exposure. Niantic is the company behind that. A private company. That was one example of AR really taking off in a gaming format. They tried a Harry Potter game using a similar format to Pokemon Go, it didn't do nearly as well. So as of right now, that seems like kind of a one off, but in theory it's a cool format to kind of play with. You've got half real and layering on top an element of fantasy. I think there's a lot of fun stuff that can be done with that. Probably outside of gaming too.
Tobias Carlisle:
It ended as fast as I'd seen it. People were everywhere doing it and then it just stopped too.
Will Hershey:
You think that, but Pokemon Go-
Tobias Carlisle:
It's still going.
Will Hershey:
… is generating as much revenue.
Tobias Carlisle:
No way.
Will Hershey:
Almost as much revenue. I think actually if I read correctly that February or March was its best month ever. And I said, "How are they doing that?" Pokemon Go, became Pokemon stay at home. But I guess they adapted the game. This once again speaks to this concept of games as a service. Being able to adapt unlike you can in other mediums, they were able to change the way the game worked where you could stay in a certain place and play it. But no, Pokemon Go is an incredible study of kind of longevity and it's still generating tons of revenues even though it's not the same pop culture, once again, phenomenon we saw back then.
Will Hershey:
I think it brings up an interesting point indirectly which is a lot of these games, particularly mobile games are driven by what we kind of call whale users. Where you have these users who are spending on these free to play games thousands and thousands of dollars, when the average user taking that into account, spends something like five to 10 per year. So that's kind of, I think you probably have a lot of whales still playing Pokemon Go would be my guess.
Tobias Carlisle:
It was kind of an interesting, every single café and restaurant that you sort of walked past. Particularly, I'm thinking Santa Monica, the little mall there. Every single café had these signs outside saying, "We have this special Pokemon available in here." I thought that's so clever to get people to come into your store. It's brilliant. I can see how this thing will work. I can see how augmented reality will work for monetization.
Will Hershey:
No, and I think they're also doing some interesting things outside of gaming, but in advertising with VR. I just saw the other day that a Chinese company alongside one side of the building put up a massive QR code on the building. When you put your phone over it, a virtual add was played on your phone. We're getting to a tipping point with a lot of really cool things driven by technology. Gaming happens to be the iteration I think that's most easily accessible for people to interact with that tech, but it's going to go way beyond gaming. Gaming is the kind of tip of the iceberg when it comes to where technology is heading.
Tobias Carlisle:
Well where does it go? What's the obvious early stuff?
Will Hershey:
Well, I mean we talked about it. It's this shift from physical world to digital. The Metaverse being kind of the long term scary thing out there in the horizon. But I think in the interim, it's just it's a gradual shift from, I mean, look at where we are in the world right now.
Tobias Carlisle:
We're all going to be sheltering at home using virtual reality, augmented reality to get outside.
Will Hershey:
Oh God, I hope not. We all hope that this goes back to normal as soon as possible, and that it's driven not by necessity, but by kind of what people want to engage with.
Tobias Carlisle:
Yeah, that's cool. If I had anything else that I should ask you before we roll on?
Will Hershey:
No, I think this was great.
Tobias Carlisle:
All right. That's super interesting stuff Will. If folks want to get in contact with you or follow along with what you're doing, how do they go about doing that?
Will Hershey:
Yep, probably the best way is follow us on Twitter. We're just @Roundhill, pretty simple. If you want to follow me, don't know why you would, you can follow me @maybebullish, which is very apropos for my view of the market at the current.
Tobias Carlisle:
Bullish.
Will Hershey:
Maybe. Or maybe I don't know anymore. That's the truth.
Tobias Carlisle:
Yeah, I hear you. Will Hershey, Roundhill and the NERD, N-E-R-D, ETF. Thank you very much.
Will Hershey:
Thanks Toby.
For all the latest news and podcasts, join our free newsletter here.
Don't forget to check out our FREE Large Cap 1000 – Stock Screener, here at The Acquirer's Multiple: