During their recent episode of the VALUE: After Hours Podcast, Taylor, Brewster, and Carlisle discussed the Value Portfolio Upgrade. Here's an excerpt from the discussion:
Tobias Carlisle:
Let's move on to another finance related topic, I guess this months up.
Jake Taylor:
Toby, you're up.
Bill Brewster:
Oh, peanut butter.
Tobias Carlisle:
Peanut butter and your peanut butter. I've done a rebalance in the portfolio. Like I said, I'm absolutely astonished at some of the stuff I got to pick up, picked up Berkshire, picked up Markel, picked up Schwab. They just all light up every single metric in this deep green color, which makes me feel really good because that doesn't often happen. Often there's a little trade off to get them really cheap. Cover your ears, daddy's stocks are down. I rolled out a trade because it's caught a bid. I rolled out of HPQ, that's Hewlett-Packard. That's the printed division, the really sexy part of the business because that caught a bid to an icon in there trying to force something to happen.
Tobias Carlisle:
I'm happy with the price that I got. I'm rolling out of that one too. Then the short side of the book, there's a whole lot of commercial rates in there. It's not a macro bit at all. It's just that that's what happens when things get really gnarly underneath, and the market hasn't quite recognized what's happened. It always makes me nervous when the model starts leaning towards some sort of what looks like a macro bit. I'm somewhat heartened by the fact that I can seems to agree in this instance and he's also a short commercial rates and commercial mortgage insurance.
Jake Taylor:
What metric is it basing that off of right now? It feels like it's happened so fast, how is that incorporated?
Tobias Carlisle:
What it likes is it hunts for negative free cash flow, really heavily indebted balance sheets, lots of share issuance. Those things are getting picked up by it.
Jake Taylor:
That's why I like Tesla.
Tobias Carlisle:
Yeah. That's not enough. If you put that in, you're still picking up stuff that's going up 30% a year. The thing that it also looks for is this broken momentum, which is that's a little bit foreign for a value you got to use. I know a lot of quanti guys and I've tested it so much. It's real. The momentum factor is more robust than the value factor. That's more of a recent thing I think. It's definitely a real thing. It's works long and short like value does too. It's been a better side of my book through the whole time that I've been alive. The longs are just letting the team down all the time. The longs have been really terrible, but the short books been pretty successful so far. I'm very happy with it, particularly because it just provides some protection there too. Even on a day like today, the shorts are lagging the long book on a day like today.
Bill Brewster:
The broken momentum makes some sense to me because I do think that when you follow the discussion that happens around certain names, when they're going up, they're these great compounders. Then the price breaks down and people are like, oh, that business is never that great. I was like, well, you guys just talked about it like …
Tobias Carlisle:
Narrative full of surprise.
Jake Taylor:
Yeah, that's …
Bill Brewster:
Yeah, that's right.
Jake Taylor:
It's ex-girlfriends. It's like, ah, she wasn't that hot.
Bill Brewster:
That's right. I think that makes sense. People start to look at the price and then be like, oh, maybe it's not what I thought it was and then everybody avails.
Tobias Carlisle:
Sometimes it's just the business cycle too. Some things look like they're compound, it's just because they haven't seen a full cycle yet. You don't know what they look like through the downside of the cycle.
Bill Brewster:
This one's going to be interesting because I don't think I ever contemplated the economy stopping for three months. Upon listening to our previous podcast again, I realized that maybe I should have been listening to the conversation while we were having it.
Tobias Carlisle:
The one that we had on 25 of February.
Bill Brewster:
Yeah, but I …
Tobias Carlisle:
You sounded like you are listening today, you're responding.
Bill Brewster:
I was, man. Even when I was saying like, are we really going to do this? Living right now, I still don't know if you rewound me three weeks what I would have assigned the probabilities to this actually happening being. I think this is a unique case of humans coming together to try to spare a lot of other humans from the virus. I don't know that I would have bet that we would have done this.
Tobias Carlisle:
I got to say, at this point, I'm really, really struggling to get a bid on what is happening. Because it seems to me the stream is filled with two types of stories. One is, that this is completely overblown. Everybody is already asymptomatic. It's like a regular flow. If you're already older than firm, it really isn't great for you. For everybody else, this is what you get, you get some cold once a year. Then on the other side of the stream, is just these absolute horror stories of things that are happening to people when they get it. The numbers are exploring. I honestly don't know. When I don't know, I want to ere on the side of caution.
Tobias Carlisle:
I would rather that we stay like this for a little bit longer. Let everybody who's already got it get over it and not transmit it to everybody else. Then when we reopened and whatever, it's like a week or so, and then see where we are at that point. I still think the numbers are looking pretty scary. It's just hard to get a good data.
You can find out more about the VALUE: After Hours Podcast here – VALUE: After Hours Podcast. You can also listen to the podcast on your favorite podcast platforms here:

 Apple Podcasts

 Breaker

 PodBean

 Overcast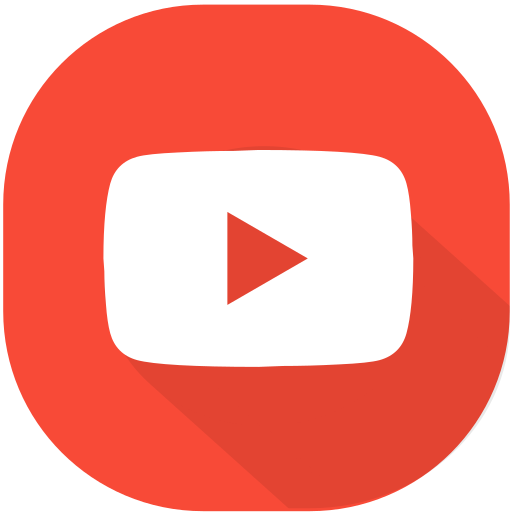 Youtube

 Pocket Casts

 RadioPublic

 Anchor

 Spotify

 Stitcher

 Google Podcasts
For all the latest news and podcasts, join our free newsletter here.
Don't forget to check out our FREE Large Cap 1000 – Stock Screener, here at The Acquirer's Multiple: