In this episode of The Acquirer's Podcast Tobias chats with Andrew Wilkinson, co-founder of Tiny, which is a holding company for wonderful internet businesses. During the interview Andrew provided some great insights into:
Tiny – The Holding Company For Wonderful Internet Businesses
Howard Stern Is Getting Ripped Off
The Non-Binary Term Sheet
The Best Companies To Buy Are 'New Zealand' Type Businesses
The Origins Of Dribbble.com
How To Hire And Incentivize CEO's To Run Companies
Synergizing Businesses Is Intoxicating But It Rarely Works
The Starting Point For Buying Good Businesses Is The Price
There'll Be A Lot Of Opportunities To Restructure Venture Business In The Next 6-12 Months
How To Do Qualitative Analysis In Cyberspace
References In This Episode:
Howard Stern is Getting Ripped Off (Andrew Wilkinson)
You can find out more about Tobias' podcast here – The Acquirers Podcast. You can also listen to the podcast on your favorite podcast platforms here:


 Apple Podcasts


 Breaker


 PodBean


 Overcast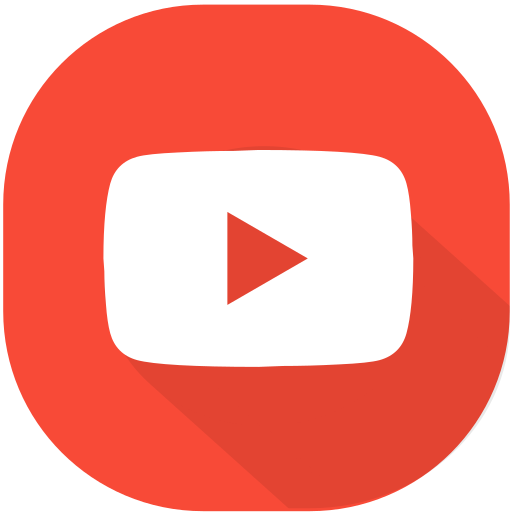 Youtube


 Pocket Casts


 RadioPublic


 Anchor


 Spotify


 Stitcher


 Google Podcasts
Full Transcript
Tobias Carlisle:
When you're ready sir, let's get going.
Andrew Wilkinson:
Yeah let's go.
Tobias Carlisle:
Hi I'm Tobias Carlisle. This is the Acquirers podcast. My very special guest today is Andrew Wilkinson. He's building the Berkshire Hathaway of the internet. Andrew and I have known each other for quite a long time. We're going to be talking right after this.
Speaker 3:
Tobias Carlisle is the founder and principal of Acquirers Funds. For regulatory reasons he will not discuss any of the Acquirers Funds on this podcast. All opinions expressed by podcast participants are solely their own, and do not reflect the opinions of Acquirers Funds or affiliates. For more information, visit AcquirersFunds.com
Tobias Carlisle:
Hi Andrew, how are you?
Andrew Wilkinson:
Hey Tobias, great to be here.
Tiny – The Holding Company For Wonderful Internet Businesses
Tobias Carlisle:
Tell us a little bit about Tiny.
Andrew Wilkinson:
Tiny is a holding company for wonderful internet businesses. We buy profitable internet businesses that have generally stood the test of time. We're not buying startups, we're not buying drones, VR, AR, Bitcoin. We don't do any of that stuff. We find simple, boring, predictable internet businesses, and we generally buy them from founders. It's people who have been in the business for five to 10 years, and they're looking to go off and do their next thing or retire. The reason they sell to us over private equity is we keep it very, very simple. We do deals in 15 to 30 days, just like Berkshire Hathaway. We make an offer in two or three days. We close super quick, so no BS. Then we don't mess with the businesses. When we acquire a company, we keep the staff in place, we keep the culture in place and all the operating rhythms, and we hold the business for the long-term. We're not setting out to flip them or financial engineer them or anything else. We try to be great foster parents to wonderful businesses.
Tobias Carlisle:
How do you track down the businesses? How do you find the businesses that you're looking for?
Andrew Wilkinson:
For a while, we used to reach out to people all the time, and occasionally something will catch our eye and we'll… It's like you're walking down the street and you see the most beautiful woman in the world, and you have to go chase her down and say hello. That only happens once in a while. There's a few businesses I can think of where they were just so exceptional, that we had to Dennis the Menace the founder and bug them. It's worked a few times. But a lot of the time we find the best deals come from people who have heard our story on a podcast like this, or an article, or followed me on Twitter. They say, "Hey, I listened to an interview with you, and what you're doing resonates with me and I'd love to talk." Just like Berkshire, we don't want to be participating in some competitive bid process and dealing with bankers. We want to talk to somebody who wants to do a straightforward deal and wants to sell to us.
Tobias Carlisle:
I know that your background for folks who don't know, I think at 19 you started MetaLab, which is a product design shop.
Andrew Wilkinson:
Just MetaLab, everyone does that. Everyone pluralizes it.
Tobias Carlisle:
What did you see to start that up? How did that evolve, and where did you get to? You still own it or you've recently bought it back?
Andrew Wilkinson:
I still own it. Well the story starts a little earlier actually. I grew up in Vancouver, Canada. When I was 15, my dad came to us, my brothers and I and said, "Hey, great news kids, we're moving to Victoria." Victoria, Canada is an even smaller city on the West Coast of Canada. To me it was like moving to just Kalamazoo, middle of nowhere, didn't want to go there. We move and me and my brothers are bored, and we have this summer where nothing's going on. But my dad feels sorry for us and he gets us a new computer and cable internet. I just became completely obsessed. I started fooling around with the internet and learning how to build websites. I was on a chat room and I met this kid from Hawaii, and we started brainstorming about ideas and we said, "Hey, let's start an Apple news site."
Andrew Wilkinson:
We started doing that, and it was just a hobby, but I had nothing to do. I became completely obsessed with it, and I started posting articles and reviewing products and posting news. Before we knew it, we were actually breaking stories and getting a ton of traffic. At first, I was, my first big break was going, "Hey, maybe I can get companies to send me free stuff to review." I emailed all these companies, and a week later, $10,000 of stuff shows up at my front doorstep from FedEx. I'm like, well, that's pretty cool. This is great. Then we started getting so much traffic that we were able to go to Microsoft and sell ads to them. All of a sudden we're making thousands of dollars a month from advertising. Really I ended up hiring a team of writers.
Andrew Wilkinson:
I ended up interviewing Steve Jobs and traveling to all sorts of conferences. I had this incredible experience in high school. When I look back, at the time I didn't recognize I was doing business. I didn't know what I was doing. Business to me was this thing that my dad brought home in a briefcase looking sad. I got my MBA in high school. I pretty much skipped high school, and was on the phone negotiating our deals and doing email, and hiring people on staff. I started really young. When I graduated high school in 2004, I went to my dad and I said, "Dad, you know what, I think I'm just going to keep doing this internet stuff. I'm not going to go to school." We're driving down the street in our old Volvo, and he slammed the brakes on the car and he pointed a gas station and he says, "That's you, you're going to be pumping gas."
Andrew Wilkinson:
He sits me down and he's like, "Look, you got to go to university. You got to make something of yourself." He talks me into going to school and I say, "Dad, well, what should I go for?" He says, "Well, you're doing journalism. Why don't you do journalism?"I go to a journalism school in Toronto, and on day one I'm just going, "What am I doing here?" The professors are all saying they just got laid off from the paper, and that's why they're professors. We're learning this stodgy old school newspaper journalism. Very quickly within two months, I'm like, I'm out of here. I decided that I wanted to go move to San Francisco. I wanted to be in the heart of it, where everything was happening, and go work at Google or something, but I was dead broke.
Andrew Wilkinson:
I'd given away this website to the guy that I ran it with. I needed to make some money to move. I decided that I would do some freelance web design. I realized that if I pretend to be an agency, instead of saying, "Hey, I'm Andrew Wilkinson in my parent's basement in my underwear," I could probably win more work and look more legitimate. I designed a really slick looking site. I came up with the name MetaLab. If you looked at this website, you would have thought, "Wow, this is a very sophisticated agency." But in reality it was just some teenager.
Andrew Wilkinson:
I started using the sales skills that I developed running that website to go out and call startup founders who had raised venture capital in 2005, 2006. Suddenly before I knew it, I was doing 30, 40, $50,000 of revenue with very good margins, because my only cost was a computer and a desk and internet. Before I knew it, I had all these clients in San Francisco. None of them really knew I was in Canada. They would say, "Hey, can you meet me in Union Square tomorrow?" I'd get on a plane really quickly and fly down, because we're about an hour and a half away.
Tobias Carlisle:
That's commitment.
Andrew Wilkinson:
Yeah, it was awesome. What ended up happening is I ended up getting a reputation, and MetaLab spread via word of mouth in Silicon Valley. It became one of the premier product design agencies. We ended up going on to design Slack, work with Coinbase and Shopify and Tumblr, and all sorts of really cool companies early on. As a result, we started getting big clients like Facebook, Google, Amazon, Walmart, all sorts of Fortune 500. That business started making profit. At the time I didn't know what I was doing. I was literally just doing bank balance accounting, where at the end of the month I'd look at the bank balance and say, "Hey, there was 30,000 at the beginning, now there's 40,000. I guess this is going well."
Andrew Wilkinson:
Around that time I didn't know what to do with money. I didn't know anything about investing. I looked around and I said, "Man, this agency is a lot of work. I have to go sell constantly and be on planes. This SAS software stuff sounds pretty cool." I ended up taking the money I made doing that, and I started a SAS software business, building software to help me run the agency, so time tracking, invoicing, estimates, that kind of stuff. It was amazing, we launched it. I would wake up in the morning and I'd made 200 bucks while I slept, and I just got hooked on that. I absolutely loved it. I continued doing that for years, and by about 2013 I was running five companies as CEO. Me and my now business partner, my CFO were just sweating it out in boardrooms, trying to figure out what to do.
Andrew Wilkinson:
We had over 100 employees, and we just really didn't like our lives. We went to a mentor and we were complaining to him. He said, "Look, why don't you just sell one of the businesses? That'll allow you to take a little bit of a breather and you can decide what you want to do." We did that. We sold a stake of one of our companies. All of a sudden we had a bank balance. We had a balance sheet. Before we'd always just had a lot of cashflow. When we got that money, we went, "Okay, we need to learn about investing." Maybe we'll do real estate or stocks.
Andrew Wilkinson:
We didn't really know anything about it. I got really lucky. The first book I picked up was Snowball about Warren Buffett. When I read about Buffett, everything just clicked for me. This idea that you've got this guy who sits on his ass reading all day, and yet he owns 70 companies and has all these public market stocks, and 400,000 employees. As somebody who is miserably running a hundred-person company, I was going, "This is amazing. This is the ultimate level of delegation." I spent about six months reading every single book I could on value investing. Yours was one of my favorite, Deep Value.
Tobias Carlisle:
That's very kind, thank you.
Andrew Wilkinson:
I just got obsessed with it. This idea of being able to buy a dollar for 50 cents. What I ended up doing with my business partner's help is going out and recruiting CEOs to run all of our businesses, stepping away, which was a little hard at first. Made a few mistakes, hired the wrong CEOs. Learned how to incentivize them and hire the right people. Then we struck out and we said, you know what, we've talked to a lot of private equity firms over the years, and it was always a really miserable experience, and it didn't really align with what I wanted. For me as a founder, I was very high pace. I like making a decision quickly. I liked straightforward, simple deals. I wanted to sell to somebody who understood my company, my baby, the thing I'd spent 10 years building.
Andrew Wilkinson:
What would happen is we'd get these reach-outs from private equity firms, and they'd just take you through this miserable four to six month process. First you talk to an associate, and you spend two weeks talking to them. Then you realize the associate's some college kid who doesn't know what he's talking about. Okay, now we're going to talk to the partner on the phone. We're going to spend two weeks talking to them on the phone. Then they're going to come visit us. They're going to show up at our office wearing suits. They're going to freak everybody out. They're going to use a bunch of financial terms that me as a founder at the time didn't understand at all. They're going to give me a really rosy term sheet. Then they're going to spend two months trying to find reasons to renegotiate with me.
Andrew Wilkinson:
Then right at the last minute they're going to try and put a bullet in my head and give me a big earn-out. I just went through that process and went, this is like meeting someone you're dating, and saying you're secretly religious, but you don't tell them that until the day before you get married. This is ridiculous. I just thought, "Hey, if Buffett can do this, Buffett's doing billion dollar deals, why can he do them in seven to 10 days and private equity can't?" We set out to basically become the acquirer that we wish we could have sold to back when we were selling businesses. We founded a holding company that we call Tiny. We rolled all of our existing businesses into it, and we started acquiring companies.
Andrew Wilkinson:
Our playbook is really, really simple. Like I said earlier, we look for businesses that will exist over the long-term, that have already proven themselves, that are profitable, that are doing something good in the world. We don't want to be buying anything we feel bad about owning. That are simple. That are very understandable that I could explain to my mom. We're not buying complex software, anything that requires a lot of R&D. We're buying job boards, online communities, simple meal planning apps. We're buying design agencies, which we deeply understand, wide variety of businesses.
Andrew Wilkinson:
Something that we've been doing that now for seven or so years. We're up to about 25 companies in total now. 400 plus employees or something like that. But it's really wonderful because I get to spend all my time focused on hiring great CEOs, looking at deals, and just overseeing everything. I'm not quite at the Warren Buffett thing where you have no calendar, but I get to spend most of my time talking to interesting people like you, and thinking and reading. It's a good life, and in the middle of nowhere in Victoria so that's good.
***
The Starting Point For Buying Good Businesses Is The Price
Tobias Carlisle:
In terms of when you find something that you want to buy, what distinguishes your process from the private equity process, which is it's a little bit deceptive. They give you a headline number and give you some headline terms, and then they're basically trying to back pedal, knowing that you've invested all this time in this, and it's going to be harder for you to… You've got the sunk costs. You're trying to do something more like Buffett where it's a simpler deal. What distinguishes your deal?
Andrew Wilkinson:
I think it's a fair price to where the business is today. Unlike private equity we have an idea of what the business can be worth if we can improve it. One of the things we've noticed is that often founders are incredible at one thing. They have a really great superpower. They might be really, really passionate about the product they create, but they may not enjoy marketing or sales or finance or other things. We have such a broad experience that we can look at it and go, "Wow, they're incredibly growing organically, and they're already profitable and everything's already working because they have such a good product. What would happen if we added a really good head of marketing, and we started allocating budget there?"
Andrew Wilkinson:
Then we'll also often identify simple levers we can pull just to accelerate growth in small, simple ways. It's that classic Andy Grove line of, they were panicking over some big business decision and he said, "If we got fired today and a new management team came in, what would they do?" Because it's often clear, but founders get into this kind of myopic bubble. The difference is we… Private equity has their secret number of what they're really willing to pay, and then they have their headline number. We just tell them what the secret number is, and we tell them that immediately.
Andrew Wilkinson:
It's funny, we sometimes will not even get on the phone with a potential acquisition, unless they've already discussed our valuation and they've said, "I'm open to that." Because so much time is wasted on both sides of hour-long, multi-hour, multi-day, sometimes phone calls, before you get to this key piece of information. Going back to the idea of, if you're going to marry somebody you want to know on the first date they're Jewish and that means a lot to them, and you're not Jewish or whatever, and you can have that conversation. You don't want that on day 60, and that's what private equity does.
***
The Best Companies To Buy Are 'New Zealand' Type Businesses
Tobias Carlisle:
How do you think about valuation? How does that play out? The private multiples used to be much, much lower. They were three to four times free cashflow or revenues. How do you think about that for these types of businesses?
Andrew Wilkinson:
Well, we're usually looking at the durability of the business. If somebody has a business that's a sandcastle, we'll buy anything. As long as it's a good business doing something good on the internet that we can understand, we'll look at it. But we'll pay a hell of a lot more for a competitive advantage and a moat. For example, when we bought Dribbble, which is the largest community of designers on the internet, it's one of the top 1000 sites. I like to say it's like a New Zealand business. What that means is that it's energy independent. It has its own food supply. It doesn't have any middlemen. It exists away from nuclear war, and frankly, nobody's paying attention to it. Dribbble is like that because nobody Googles it, they go to it directly.
Andrew Wilkinson:
It has millions of people that go there every day, and it's a key habit. That's a business with a moat. That one we're willing to pay a really high multiple on earnings. But if somebody comes along and says, "Hey, I've got a job board for finance people," and we look around and we go, "This is a good business today, but LinkedIn jobs and Indeed and all these other people are competing and they're venture backed." I don't know if I'm going to pay a huge multiple on that. Maybe I'll pay two to four. But on the better business, man I'd pay up to 20 times or 30 times if it makes sense. I think that goes back to with Munger and Buffett, they bought Coke at 24 times earnings. It did really well for them because they could project out what's going to happen, and it was very predictable and there's a huge moat. I think it just depends on the durability of earnings.
***
How To Hire And Incentivize CEO's To Run Companies
Tobias Carlisle:
You've got the extreme delegation, or it sounds like you've got the extreme delegation that Buffett and Munger have put in. Part of that is getting the right person in as CEO, and incentivizing them properly. How do you think about hiring and incentivizing?
Andrew Wilkinson:
Well, our playbook has been to find people who have already done it before. What we used to do is hire people who we really liked. We thought they had a lot of potential and moxie. We learned the hard way that while you get to work with a lot of wonderful people that way, it's actually really hard because people learn on the job. What's worked really well for us is A, finding people who we're connected to in some way. When we're going to recruit a new CEO, we go and we poll our group of existing CEOs and say, "Who's the best person that you know that could run a business like this?" We're vetting them through our network, which helps a lot.
Andrew Wilkinson:
We get great candidates that way. But the key thing we're looking for is somebody who's already done it. It goes back to if you want someone to build your deck, you want to hire a Red Seal carpenter, who's been doing it for 20 or 30 years. You don't want to hire some college kid who thinks he can figure it out. We look for people who are executives or CEOs at businesses that are very similar to the ones that we're acquiring, but have done it at scale already. When they go back down to size, they know exactly all the dance moves that they can pull to get back to that scale.
Tobias Carlisle:
It's not a requirement that the business that you're buying has management in place, because that's something that Buffett, that's a refrain of his.
Andrew Wilkinson:
Yeah, that's a huge advantage for us. It's interesting we started… Buffett started as an investor. We started as operators.
Tobias Carlisle:
Entrepreneurs to operators.
Andrew Wilkinson:
Yeah. I think if you're buying See's Candies, and it's existed for 40 years, and it has a deeply ingrained culture, you need a company man to run a business like that, and we'll certainly look at promoting from within. But the businesses we acquire are often so simple and small, and the founders are so tapped out and ready to leave usually. That if they're leaving, we have a massive opportunity to pull someone in. We just have to be careful not to mess with the culture. The number one thing we say is, look, if people like to work remotely, they don't do a lot of meetings and X and Y and Z, we really try and stay true to that, and we don't synergize the businesses at all. We really try and leave them as an island to do their own thing. Similar to Berkshire in that way, but the management change, it gives us a huge advantage again over private equity. Because private equity takes that same approach of the founder has to stick around, we just won't tell him until the last minute.
Tobias Carlisle:
Do you like it if they're around in some sort of advisory role, or you don't care either way?
Andrew Wilkinson:
We definitely want the founder. Sometimes they're sticking around in the business, and they're going to stay and run it for a period and we'll work together to transition. Sometimes they will just be an advisor, or they have equity. Usually we keep the founder with some percentage of equity, so that they're still a part of the story. But it just depends on what they want. Some founders are just like, "I want to sell, I never want to think about this business again," and they disappear. Other founders I get emails from every week saying, "Hey, have you thought about this and that?" Either of them are fine.
***
Synergizing Businesses Is Intoxicating But It Rarely Works
Tobias Carlisle:
I guess a comp for what you're doing is maybe something like Constellation, Mark Leonard and Constellation. Is that fair, is that not fair?
Andrew Wilkinson:
It's not really, because what Constellation does is they synergize. What they'll do is they'll go out, it's similar to Vista. They'll go out and they'll buy software for managing car rental dealerships. They'll buy one of them. Then they'll go out… They'll buy one big one, then they'll roll up 100 smaller ones. They'll cram them all together, and they'll use the same sales team and stuff. What we're doing is the opposite of that. We're buying one great business, and it exists by itself, and we don't slam any of the businesses together.
Andrew Wilkinson:
I think that synergy stuff is so intoxicating, but it so rarely works, and it's really difficult to keep great talent because they don't feel the autonomy that we currently provide them. Our CEOs literally, they send us a monthly financial report. They send us a quarterly SWOT, and then we say call us if you need us. There's no board meeting. We don't call them. We leave them alone. They make all their own decisions. The only thing we make decisions around is the capital allocation. They want to go out and spend five million bucks on an acquisition, or a big R&D project, we're going to approve that.
Tobias Carlisle:
I imagine that you're mostly totally self-finance it all comes, you're just reinvesting what you're getting. But would you ever take outside capital or look to list the business?
Andrew Wilkinson:
We've looked at a lot of different stuff. The challenge for us, I mean so far almost everything has been compounded from the original business, from MetaLab. That's been crazy. I remember doing a projection of what would happen if we compounded at 25% over 10 years, and the numbers seemed crazy to me and now the numbers came true. That's been really, really gratifying to see. What we've done is we've had a lot of people approach us about investing their money. Until recently we always said, we'll never take any outside capital.
Andrew Wilkinson:
Because we're having enough trouble just investing our own free cashflow. In the market we're in it was crazy, the multiples were very high and expectations were high. But given what's happening right now, we're actually just about to close a fund right now with a few high net worth folks and family offices. We're really excited about that. We're still the largest single LP. We're putting all of our free cashflow into that. But it's going to be an experiment for us. We've never done it before and we're keen to try it.
***
There'll Be A Lot Of Opportunities To Restructure Venture Business In The Next 6-12 Months
Tobias Carlisle:
Is that in response to the volatility in the market, or was that something that was planned prior to that?
Andrew Wilkinson:
No. Literally I got a call from an investor I know, and he just said… He had called me before about investing, and we'd done one deal before just as partners. He said, "You've got to raise this trust fund." It's just a complete no brainer. We're just seeing, we think there's going to be a lot of opportunity in the next six to 12 months.
Tobias Carlisle:
By virtue of the fact that the market has come back a little bit. The stuff that you're looking at is asset-like compound growth, probably better businesses, the sort of businesses that do get higher multiples. I imagine that's a challenge meeting the expectations of vendors, meeting the expectation of a seller.
Andrew Wilkinson:
It's been interesting because you get people where they come to you and we'll say, "Okay, we would pay eight times free cashflow for your business." They go, "Well, my biggest competitor, which is venture backed, raised five million dollars at a $300 million valuation." We say, "Yeah, but they sold minority pref equity, and that's very different, and they're doing venture, you're a bootstrapped business." I think one of the challenges for founders is they don't really understand the finance world sometimes. They'll see these crazy headline numbers not realizing that the founder has basically sold their soul and put a gun to their head and said, "I'm going to deliver a 50 X return or else." That's been a challenge in this market.
Andrew Wilkinson:
I think everyone's just been so optimistic for so long. People are just a little more conservative about the stuff they'll accept. But I think that we'll see some opportunities over the next six months, certainly in the venture world, because I think a lot of these companies will not be able to raise their next venture round. But there's a lot of exceptional businesses that have been built, they're just not venture skill. They've got a good business model. They've got a profitable, like on a gross margin basis they're very profitable, but they've got a very bloated cost-based, because they're based in San Francisco, and they have a huge team and fancy offices and stuff. We think there'll be some opportunities to restructure venture businesses and give them a good home, and that's part of what we're looking at raising for.
Tobias Carlisle:
What industries and sectors do you think are the most interesting right now? You don't think in those terms, you're just looking at whatever comes in the door.
Andrew Wilkinson:
We're pretty much looking at everything that comes in the door. I'm a big fan of online communities and digital goods. For example, we have a business that sells Shopify themes and Shopify apps. It's one of the best businesses in the world. You spend 30 to $50,000 developing a theme, and it's just code. Then you sell it, sometimes hundreds of thousands of times for 300 bucks a pop. It's very, very high margin. You've got lock-in into an ecosystem in Shopify. Businesses like that are super interesting at times like this, because I think that when people are financially constrained, they start thinking about, okay, well how can I make more money? People get more entrepreneurial. Then also a lot of habits are being changed right now around retail, so people can't shop in retail and so they're shopping online.
Andrew Wilkinson:
Shopify is naturally getting boosted significantly by this as people start stores, and try to diversify their income. Right now we're asking ourselves what doesn't change? What can exist in this new economy where everyone's stuck at home? For the most part, we've been quite fortunate that most of our businesses participate in this new economy. But we're having to think a lot. We just lost a deal that was very interesting, but we just couldn't wrap our heads around how long the lockdown went on. If the lockdown went on three months extra, we could lose $10 million. If it went on six months, we could lose $20 million. We're just very cautious about that. We're trying to think about what are the areas of the internet that are going to stay healthy?
***
How To Do Qualitative Analysis In Cyberspace
Tobias Carlisle:
One of the challenges for an acquisition, particularly in a private business is that the vendor has so much more information about the business than you do as the acquirer. How do you cross that chasm? How do you get comfortable with the business?
Andrew Wilkinson:
Well, generally, these businesses are very, very simple. Often, all the transactions happen over the internet in a Stripe account or something like that. We can do forensic analysis on all of the metrics. If it's recurring revenue, we can figure out churn rates and customer acquisition costs and all that kind of stuff. But there's a quantitative side and that's the quantitative side. There's diligence checklists, all that kind of stuff, and then there's really the qualitative side. Generally we're trying to buy businesses from people who we have someone in common with, where we can really vet the founder and trust them.
Andrew Wilkinson:
Going back to that Buffett quote of, "You can't do a good deal with a bad person." We're really spending a lot of time going, is this a good person? Do they give us the heebie-jeebies? Would they do something sketchy? Is this somebody that would have built a good business, someone we can trust? We're obviously doing that side of it. Then we're also going through diligence checklists, similar to what someone else would do. It's just that because these businesses exist in cyberspace, you're not going to go and tour the candy factory. You do that virtually.
Tobias Carlisle:
That sounds ideal.
Andrew Wilkinson:
It's nice because we don't have to travel very often. We've done deals where we don't even get on a plane. Sometimes we do if it's really meaningful to the founder, but for the most part we're just able to do it over the phone and video.
***
Some Good Reasons To Stay Away From Public Market Investing
Tobias Carlisle:
Do you do any public market investing? Because there are great businesses that meet the criteria. Perhaps they're too expensive, but do you look at public markets?
Andrew Wilkinson:
Yeah, we do. More personally, so my business partner, Chris and I both invest in the public market just in our personal portfolios, or we'll use it for hedging. If we see a big risk in the private businesses, sometimes we'll take some capital and we'll hedge, currency hedge or buy some puts on something as a pair trade. But it's not our primary business. I think if you're a value investor, there's something intoxicating about the public market, and the idea of being able to buy these businesses at wild prices that wouldn't exist otherwise. But to date we haven't done anything. Every time I look at doing a takeover or a take private, or taking one of our businesses public, I talk to friends who've been involved in public companies, and they just grab my face and say, "What are you thinking? Don't do it. You have such a good thing going on." Never say never, but for now I think that's not on the table.
***
The Non-Binary Term Sheet
Tobias Carlisle:
Yeah, don't over complicate your life. You have a 20 minute term sheet. What's the 20 minute term sheet?
Andrew Wilkinson:
The non-binary term sheet.
Tobias Carlisle:
Non-binary, I'm sorry I thought… What do you mean? Non-binding, non-binary?
Andrew Wilkinson:
There's two different things. I don't know if I've branded it the 20 minute term sheet, but basically we don't think that hard about sending out term sheets. They're non-binding documents, but we just like making things really clear to people. What I mean by that is I'll spend, I don't know, one to three days digging through someone's business on a high level, and then I'll say, look, here's an indication. This is what we would pay. This is how we think about it. That's something that normally a private equity firm would drag out a month, and I don't quite know why. We'll send that document over and say, "Hey, directionally is this right?" We'll usually whip those up in 20 minutes. Maybe I'd said that publicly.
Andrew Wilkinson:
We did a really interesting thing. We've now got all these different businesses, and we sometimes get into a position where we start accidental businesses. An example of that was a friend of mine is a podcaster, he was opposed to doing ads. He said, "Hey, if you like what I'm doing, support me on Patreon." He did really well, and he started making a lot of money. He said, "Hey, can you take a look at my numbers, and maybe you'll have some business ideas or marketing ideas or whatever." I started looking at it, and I'm going, "Holy crap, this is like a SAS business." He's got recurring monthly revenue that's coming from a broad diversified customer base listeners. It churns at a very low rate, because people love his podcast, and it's growing at 20 or 30% a year. This is incredible.
Andrew Wilkinson:
He has 95% gross margins and 90% net margins. It's just completely insane. As I dug into it, I started seeing all these opportunities. I was looking at Patreon and thinking, this is not the best way to monetize a podcast. You can't provide your listeners premium additional episodes or ad free or anything like that. We ended up building some software to help my friend, and it was just something we spun up through our agencies. Then we had this software and it worked really well for him. His business started growing way faster. He started making more money. We went, "Shit, we started a business." We don't want to be in the business of starting businesses. Not only that, but hey, this is actually a venture idea.
Andrew Wilkinson:
This is a massive market that's untapped, where nobody is monetizing podcasts this way, and whoever goes out and builds the infrastructure for that's going to do very well. We launched a company called Supercast. I started getting people emailing me and saying, "Hey, I'm a venture investor. I would love to invest." Just friends and venture firms we know. I'm anti-venture. I'm not anti-venture, it makes sense in some situation, but I'm a bootstrapper. We did this thing called a non-binary term sheet. My psychology is such that if I was to raise money at a high valuation, I would feel guilty if it didn't reach its potential, but I didn't want to be foolish and raise it in non-market valuation.
Andrew Wilkinson:
We were able to get a $10 million valuation for the business, that was really just an idea and some software and stuff. But that was what the market was saying the valuation was. But I did this thing where if it doesn't achieve a million dollars of revenue within two years, the valuation gets cut in half. That I call the non-binary term sheet. The idea is that, look, if I'm wrong about this, I don't want to feel guilty. I'm going to get my equity crushed down with everybody else, and the investors will get a lot more. That's something we did that was neat. But again, we don't want to be starting businesses and raising venture in general.
Tobias Carlisle:
It's non-binary in the sense that the outcome is non-binary. You don't want that situation where you either smash it out of the park and you make a whole lot of money, or it does very well but doesn't quite smash.
Andrew Wilkinson:
Let's say that it does 500K a year, and it's profitable and it does a million, then it does 1.5 and it's making money, I want to do it at a valuation where my investors can see their money back in five to seven years. That was my thinking is, it can be successful in either world. I think that too many venture businesses are just all or nothing, and it creates these perverse incentives where founders have their net worth in the business entirely. Investors are diversified across 100 portfolio companies, and they only see outcomes out of 10. The founder has an incentive to protect his egg. But the venture investors say, "Hey, you got to swing for the fences and take big risks and whatever." Meanwhile, the investor is fine because he's diversified.
***
Howard Stern Is Getting Ripped Off
Tobias Carlisle:
You wrote a great medium post about podcasting where you said Joe Rogan might be already a podcast billionaire. What was the medium post about, and how did you come to that conclusion?
Andrew Wilkinson:
I called it Howard Stern is getting ripped off. It was interesting. If you think about it, this subscription podcast thing, it really works if you have a habit. I have a habit for instance of getting into the shower every day, and I turn on Fresh Air with Terry Gross. I don't really think about it, I just like that. I also subscribe to Sirius because I like Howard Stern and I like his interviews. I'm willing to spend quite a bit of money to listen to Howard Stern, and I get Terry Gross for free. I started thinking about it and going, with the podcast infrastructure that exists today, why is Howard Stern on Sirius? He could do this himself, and instead of making $90 million a year, he could make the full 250, 300 million that Sirius gets paid. Sirius gets paid all that money because they provide satellite and infrastructure and studios. But as of five years ago even that stuff is irrelevant.
Andrew Wilkinson:
You can reach your audience via a podcast, and you can reach an even larger audience now. My argument was that Howard Stern should cut out the middle man, and he should go independent and do this, and just make insane margin and profits from it. The same goes for someone like Joe Rogan. Joe Rogan is already making $30 million a year or $40 million a year from advertising, and I'm sure it's basically pure profit. If he took an additional five percent of his audience, and he converted them to getting an extended interview once a week or an extra episode, or he went subscription only, or even just offered an ad free stream for super fans, he would make another 40, 50 million bucks. When you start thinking about what's a business that makes $100 million a year in profit that's growing at 30% alongside with all other podcasts, and you're the number one podcast in the world, I think the number is about a billion dollars. That was how I thought about it.
Tobias Carlisle:
That's probably even a conservative valuation. You might even pay that for that business.
Andrew Wilkinson:
Totally. If he ever wants to sell, I'd be very happy to send him a term sheet.
***
The Origins Of Dribbble.com
Tobias Carlisle:
Dribbble is a really interesting business. I've poked around on the site before. Can you just go into what is that business exactly? Is it advertising or it's a platform? How does it work exactly?
Andrew Wilkinson:
Dribbble it's actually such a cool story. When I was first starting as a designer, I was a huge fan of this guy named Dan Cederholm, and I read every single book. He was this famous designer, written all these books about web design. I followed him religiously, and he started this website called Dribbble. The idea was he wanted a place to share what he was working on with other designers. Being a designer is a lonely job. You're often sitting with headphones on, doing Photoshop for eight hours a day. People are all over the world, and often you're not near any other designers. Just like Twitter, you create an account on Dribbble and you can post what are called shots. Shots are just like, hey, check out this logo I'm working on.
Andrew Wilkinson:
People can comment on it. People can remix it. They can say, "I'm going to do a takeoff on this." Or they can sell merchandise around it. They could sell a t-shirt or sell a digital good for a font or something. It started out really just as a way for designers to get feedback from other designers. The business just grew like crazy. He started out with a developer named Rich Thornett, Sorry, let me just have some water here. He started it with a developer, and they started building more and more features. It turned into this global community where every single day in 10 different countries, designers were meeting up in person. They were hosting conferences and real world events. They were sharing all their work. They were finding jobs.
Andrew Wilkinson:
The largest design job board on the internet is on Dribbble. They were finding clients. They were giving each other feedback, just endless numbers of things. The business is really multifaceted. It's like LinkedIn for designers. If you're in business, you have a LinkedIn account. If you're in design, you have a Dribbble account. It makes money through selling pro accounts. If you're a pro designer, you want your profile to look a bit better. You want clients to be able to message you. You want to be able to search the platform better. You'd pay for a pro account. If you post a job, you'd pay 300 bucks or whatever it is to post a job listing. We let recruiters pay money to search the platform better, give them more powerful tools. We do recruiting.
Andrew Wilkinson:
If Adobe wanted to hire a designer, 10, 20 designers, they'd come to us, and we do a white glove service. The neat thing about it is, you've got this massive engaged community and as long as you keep them happy and don't mess with them too much, there's almost infinite numbers of businesses you can build for them. They have really interesting problems that they need solved that are very valuable to them. Where for a designer to be able to say, look, you're shy and introverted and quiet, what if we just made it really easy for you to get clients? By promoting yourself on Dribbble, and we made it easy for the clients to reach out to you. That's really powerful and enables a lot of relationships. We're doing something really, really good in the world, in a really cool, creative community. We've been able to build all these neat business lines around it.
***
Tobias Carlisle:
Just last question Andrew. MetaLab is product design. What is product design for those who are like me not so schooled in the art?
Andrew Wilkinson:
Basically like designing software. For instance, we designed the first version of Slack. We designed Slack. Often we're actually designing and building. We always like to say, if somebody brings us a napkin sketch or the next big idea, we can actually take it from napkin sketch to a real shipped product in the app store. They have a big amazing design team and amazing engineering team. They do everything from R&D for big Fortune 500 companies, helping them. With Walmart, we've helped them do their eCommerce experience for over 10 years. We did Amazon Photos, all sorts of stuff like that. Then sometimes it's with startups, helping them actually build their first version of their product, while they get started.
Tobias Carlisle:
It's absolutely fascinating. I love the tinycapital.com website too by the way. I love that blue screen of death with the old school DOS interface. I see it's-
Andrew Wilkinson:
Good, I'm glad you like it.
Tobias Carlisle:
It's a little bit shiny. If folks want to get in touch with you to sell you a business, how do they go about doing that?
Andrew Wilkinson:
Or they can just say hi. Just tinycapital.com if they wanted to email us about selling us a business. Or they can just follow me on Twitter, at twitter.com/awilkinson.
Tobias Carlisle:
Perfect. Thank you very much Andrew Wilkinson Tiny Capital, Tiny I'm sorry. Thank you very much.
Andrew Wilkinson:
Tiny Capital sounds too financey. We couldn't get the domain of tiny.com. We'll get it one day.
For all the latest news and podcasts, join our free newsletter here.
Don't forget to check out our FREE Large Cap 1000 – Stock Screener, here at The Acquirer's Multiple: