In this week's episode of the VALUE: After Hours Podcast Taylor, Brewster, and Carlisle discussed Managing Capital In A Downturn. Here's an excerpt from the episode:
Bill Brewster:
Yeah. Sure. I guess so. So I sort of wrote to… I'm running the family money or whatever, so I wrote them a note recently and talked about how I was thinking through managing capital in this downturn. And I sort of got some feedback from some people that I talk to that said that maybe my allocation was maybe a little defensive. And I guess just taking a step back, the way that I sort of think the most probably way this all plays out is right now I don't think it's an exaggeration to say that this is a war against a virus. So I think that we do, as humans, I think we ban together and we try to do this, accomplish this goal and bend this curve for, I don't know, a month or two. And we're going to get more data, and we're going to figure out where we are. And I think that once we get the data, we're going to be able to sort of adjust to the normal of life, whatever the heck that looks like over the next couple months.
Bill Brewster:
And either we are going to lose this war and life is going to continue and it's going to be super painful, and we're going to lose a lot of people. Or we're going to win it, and life is going to continue. And I think it's actually going to be pretty fucking awesome to see humanity do what we are trying to accomplish. Either way-
Tobias Carlisle:
We need to give a trigger warning. There might be some… Because we're doing this live, we're going to swear. We're going to be normal. So if that's the kind of thing that offends you, then perhaps you should tune out right now.
Bill Brewster:
So yeah, I mean, the point of this podcast is sort of to be a little bit informal.
Tobias Carlisle:
Honest. This is how we actually talk to each other.
Bill Brewster:
That's right. So the job of an equity manager is not to worry about, in my opinion, what the next four to six months looks like. The job is to figure out what it looks like 18 to 24 months from here. And all of this conversation obviously needs to be caveated with the fact that we are doing a live podcast because crazy stuff is going on in the world, and we don't want human suffering. But-
Tobias Carlisle:
We're only down 10% yesterday, and last time I looked, we're up about 4% today, which is like that's a good quarter.
Bill Brewster:
That's right.
Tobias Carlisle:
When we're releasing these 10 day after the fact, nothing was happening. That was fun, and then all of a sudden we've been moving like 20% in the interim.
Bill Brewster:
Yeah. People are like, "What's going on?"
Tobias Carlisle:
People are like when we did that one at 1.4 and then by the time it came out, the 10 years at 50 beeps.
Bill Brewster:
Yeah. I mean, talk about things I may have to eat crow on. Everything I've ever talked about corporate bonds, like those guys may end up owning every asset intensive industry out there. There's some Fulcrum asset somewhere that's going to make guys a ton of money.
Bill Brewster:
But anyway, I got some pushback or not pushback but some feedback on how I'm positioned right now. And the way that I'm thinking about it is I need to make sure that I survive this first. Buffett and Munger, their core teaching to me is do not sacrifice what you have and need for what you don't need. The upside is not worth sacrificing the ultimate downside. And then the other part of it is to the extent that I am sort of defensively positioned, I want to wait for that real opportunity that can sort of step change my life to really make a bet.
Jake Taylor:
Up or down?
Bill Brewster:
Well, hopefully up. I mean, I think right now if you're looking at certain things and you have a view that the world continues again in 18 months, there is almost certainly cheap stuff out there, or at least really reasonable. You got to get through a lot of fear and you got to be willing to take a lot of risk. I mean, it's not free. And I think asset allocation sort of protects you against the possibility that the system collapses for lack of a better term. And I don't know where you hide in that scenario. [crosstalk 00:06:24]
Tobias Carlisle:
Shotgun shells.
Jake Taylor:
You're positioning right now fetal or-
Bill Brewster:
No. I am honestly the most bullish that I have been in probably over a month. For the first time, I'm actually seeing our policy response as a nation come together, and people realize what the fuck we are up against. To me, that's pretty encouraging actually, and I think the next six months are going to be really, really scary. And if you're holding a business that has operating leverage, that is not really the bet that I want to make right now. And maybe those bounce back harder than anything. I don't think I'm willing to catch that knife. But there are other knives that I'm willing to look at.
Jake Taylor:
I think it'd be fun to… You guys remember FOMO?
Bill Brewster:
Yeah.
Jake Taylor:
That felt like not that long ago, but now it's like I haven't heard… Nobody's fearing of missing out anymore.
Tobias Carlisle:
There's lots at the supermarket. If you're trying to get toilet paper, there's lots of FOMO.
Jake Taylor:
That's true.
Bill Brewster:
But look, I think the important thing to remember is that it is true that there was a lot of FOMO. And it goes back to the pin tweet that after this podcast I'm going re-pin that [Skillicap 00:07:38] tweet where at the top, everybody things that we're going to grow and grow and grow and grow and grow, and at the bottom, everybody's worried about tomorrow.
Tobias Carlisle:
Well, here's my question. How do you know it's the bottom?
Bill Brewster:
You don't. That's why I don't have that kind of confidence in myself.
Tobias Carlisle:
Because just on that point, I've seen apparently you're not allowed to call tops. That's considered bad manners, but you're allowed to call bottom whenever you want. I've seen blokes that hate calling… Just firing off the bottoms like they got unlimited ammo.
Bill Brewster:
I'm not calling a bottom. I'm just saying if you are willing to take equity exposure and you're willing to look out two years, I think that there is a reasonable chance that with that exposure, there are good deals out there to the extent that you don't want to take the exposure. I mean, right now it's survival mode. I wouldn't fault anybody for taking less.
Jake Taylor:
Isn't it funny how things change? And this is actually a shout out to Ian about what people worry about as far as you can look at the financial statements. And we go from revenues the only thing that matters at the very top, to then maybe sort of income statement. More generally, maybe some earnings. Then we work our way back to balance sheet, and now we might even be all the way up to the top of the balance sheet where it's just the current assets and liabilities that matter the most and maybe even all the way up to cash.
Bill Brewster:
That's why I sold airlines when I did. I was asking people liquidity questions, and everybody was answering with balance sheet. And I was like no. You're not having the right discussion right now. The world has stopped and it may remain stopped for four to five months.
Tobias Carlisle:
The greatest investor in the world, Ray Dalio, he says that cash is trash. When they were hemorrhaging into the market over the weekend, do you think he still felt that cash was trash at that point?
Bill Brewster:
I would suspect not. Thank you for listening, Ray. Sorry for taking a shot at you.
Tobias Carlisle:
Just tune in in the comments, Ray. I'll get you on the pod.
Bill Brewster:
He's got the text message thing, man. He doesn't need to shoot us this.
Tobias Carlisle:
Yeah. So-
Jake Taylor:
I'm going to stay out of that one.
You can find out more about the VALUE: After Hours Podcast here – VALUE: After Hours Podcast. You can also listen to the podcast on your favorite podcast platforms here:

 Apple Podcasts

 Breaker

 PodBean

 Overcast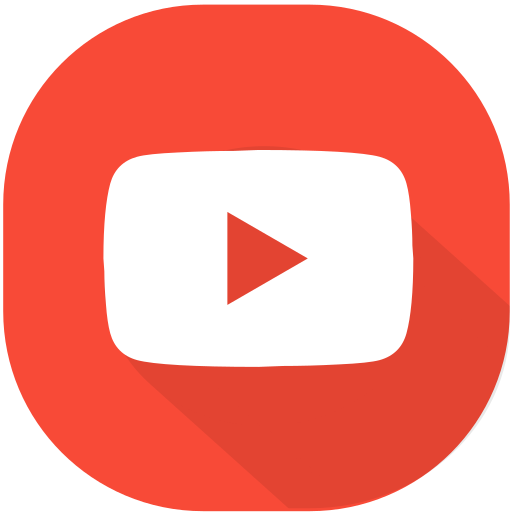 Youtube

 Pocket Casts

 RadioPublic

 Anchor

 Spotify

 Stitcher

 Google Podcasts
For more articles like this, check out our recent articles here.
Don't forget to check out our FREE Large Cap 1000 – Stock Screener, here at The Acquirer's Multiple: