In this episode of the VALUE: After Hours Podcast, Taylor, Brewster, and Carlisle discuss Investing In Airlines And OTAs. Here's an excerpt from the episode:
Bill Brewster:
Yeah, that's a good point. Look, I have talked about airlines. I don't really want to go down as the airline guy. That's not the bet that I'm trying to make. I have been buying into this weakness a little bit. As I have learned many times in life, Buffet beat me a little bit on the price and quite…
Tobias Carlisle:
Did he really?
Bill Brewster:
Oh, yeah. Well, he also, yesterday, bought and now people feel like it's okay to buy Delta. Let's see how they feel in four days. I tweeted out after the investor day, it had a good day. I said, "Welcome to the pain train." These things are not easy to own. Fundamentally, I do not expect to be with the market right now because I am deploying some capital into travel related entities. The notion that I would keep up right now is silly.
Tobias Carlisle:
When you say travel related, what's your definition of travel? Airlines like Delta is one. What else?
Bill Brewster:
Yeah. I own Ryanair, some booking holdings is one that I've been buying.
Jake Taylor:
OTAs.
Bill Brewster:
Yeah. One OTA.
Tobias Carlisle:
What's an OTA?
Bill Brewster:
Online travel agent.
Jake Taylor:
Online, yeah.
Bill Brewster:
I don't like Expedia or Tripadvisor like I like booking. I've been looking at Eldorado a little bit, ERI. I haven't done anything with that, but I hear that they're great operators. I've heard that from a couple people, so it's something that I have on my radar. My thesis is, this is where the pain ends. Something that is difficult about owning pain when pain occurs, is if you're long airlines, in my opinion, you need to own this to deserve the return. If you're going to get scared at this, you're not owed the return that the business is going to deliver, that's by definition.
Bill Brewster:
Now the other side of that is, I'm seeing how people are reacting to the coronavirus. What I'm about to say, I'm not trying to offend anyone and I'll probably piss off everyone. I'm looking at the South Korean data because people say it's the most reliable. It appears to me to be sort of flu like and a 0.6% death rate doesn't seem to be the craziest thing in the world. I went to Target the other day, there is no toilet paper, there is no Advil, there is no nothing. You look at these pictures at airports. Things have just stopped, conferences are getting cancelled. I just think of the knock-on effects of what that means. McCormick Place is going to sit vacant for a lot longer than it has in recent history down here. You got restaurants, hotel rooms, cab drivers. We're about to incur a lot of economic pain running from something that I'm not sure we need to run from. I say that as somebody that's uninformed. Anyway, that's what's going on in my life.
Jake Taylor:
Are you sure that wasn't a Sears that you went into and not a Target?
Bill Brewster:
Dude, it was crazy. It was really nuts. I had a woman in front of me, I think she's trying to wholesale toilet paper. Lady, how long do you think you're going to be locked down and how much do you shit?
Tobias Carlisle:
Is toilet paper on top of your priority list when you're prepping?
Bill Brewster:
It is on hers.
Jake Taylor:
It's huge, yeah. Have you had the flu?
Tobias Carlisle:
Yeah. But-
Bill Brewster:
And I want the right kind. I do want the right kind. I want-
Tobias Carlisle:
I've never had the flu, no.
Jake Taylor:
Yeah.
Bill Brewster:
I was sent to get a specific type. Then I brought back not that type.
Jake Taylor:
Oh, first world problems here.
Bill Brewster:
Well, she was like, "Why didn't you get the type?" I said, "Look at this picture. There was none." Everyone likes your toilet paper.
Jake Taylor:
You got that scratchy ass, one ply particle board.
Bill Brewster:
No, I still got two ply. I'm not an amateur.
Tobias Carlisle:
So here's the question. What's the impact to the economy? Whatever happens, I think that this is pretty… Putting aside all of the debts, in the quiet words of Bill Burr, 2% of your people have got to go. I think that's what we can deduce from everybody's take on this. There's a lot of people that's going to die, basically we hope that it's not us. It's going to be stimulated for the economy, is what I can take from most economists at this point. All of this buying is going to front in and load Q1.
Bill Brewster:
Well, yeah.
Jake Taylor:
It's so a broken window logic there. I can't-
Tobias Carlisle:
Yeah. My real thoughts are, I think that Emanuel Derman had a great tweet the day where he said something like, "Worry about the people first and the economy will sort itself out." I do think that that's the right approach.
Bill Brewster:
Yeah. For sure.
Tobias Carlisle:
When the WHO is commenting on the market, I don't really want their take on the stock market. I want them fixing the problem, but whatever happens, it's not going to turn up until we report and the Q1 reporting doesn't come out till Q2. Q1s almost over. So the real impact I think is in Q2 which doesn't come out until midway through Q3. I think this is something that's with us rolling all year long in a very expensive market where the Fed's already cut 50 bips emergency today. So I didn't know that the Fed had the cure for the [inaudible 00:08:26]-
Bill Brewster:
And the market puked it.
Tobias Carlisle:
… worthless psyche to get to the day.
Bill Brewster:
And the market puked the fed cut. Right?
Tobias Carlisle:
Yeah.
Bill Brewster:
So I mean do your point, I thought we were dealing with a virus situation. Maybe the tax cuts will help the virus and not the Fed cut.
You can find out more about the VALUE: After Hours Podcast here – VALUE: After Hours Podcast. You can also listen to the podcast on your favorite podcast platforms here:

 Apple Podcasts

 Breaker

 PodBean

 Overcast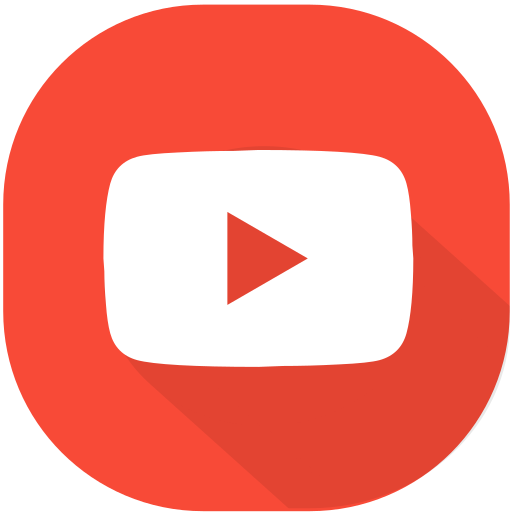 Youtube

 Pocket Casts

 RadioPublic

 Anchor

 Spotify

 Stitcher

 Google Podcasts
For more articles like this, check out our recent articles here.
Don't forget to check out our FREE Large Cap 1000 – Stock Screener, here at The Acquirer's Multiple: