In this episode of the VALUE: After Hours Podcast, Taylor, Brewster, and Carlisle chat about Cliff Asness (vale) – Never Has a Venial Sin Been Punished So Quickly and Violently! Here's an excerpt from the episode:
Tobias Carlisle:
We're in the second day of a big sell off, just so everybody can contextualize where we are. I've been talking to a few friends of mine, Chris Cole who's a vol guy. He has all of these little… he monitors all of these different funny relationships between things, and one of the relationships that he monitors, which is something that I have believed for a long time, is that value… He monitors value relative to growth, value relative to the market. Because I have this theory that values sells off first. In a bull market, the tail and value just doesn't get a bid. I think it's because value guys tend to be a little bit more disciplined. That's not the stuff that's going up definition ally. That's where everybody's piling in. Value definitely starts pulling back first… saw that in 2007. Definitely saw that in 2000, although it was years early in 2000.
Tobias Carlisle:
And I think that we've been seeing it over the last five years where value sells off and then catches back up again and sells off. And I think that the most recent big sell off over the last eight weeks was interesting, and that it came on the heels of Cliff Asness that AQR had this article where he said, timing factors is really hard to do, but he advocates for… when they get to extremes, he advocates sinning a little, by which he means allocating a little bit more to whatever… whatever factor is the one that's currently doing the worst at the time. He came out with this article saying, sin a little in value because it's underperformed so well. Just as a precursor to those eight weeks where it's had its worst six weeks in the last decade, it's probably the worst eight weeks in the last decade. He had to come up with a second article where he said, never has a venial sin been punished so swiftly.
Tobias Carlisle:
I think it's funny that value has been selling off pretty consistently for the last eight weeks, and now we have… everybody was wondering when the volatility from Corona virus was going to materialize in the markets. All of a sudden we've had these two violent days of selling. And I wonder whether it's Corona virus, or whether it's just the market's been expensive. There's a lot of weakness underneath. You look at Japan had that big negative 6.3% Q4 GDP, that's pre Corona virus. Who knows what's going to happen. Maybe it's like a broken window fallacy that if you get it, you kill it off people. There's enough of a response from all of the authorities that somehow that gives us GDP.
Tobias Carlisle:
I hate those theories. I think they're wrong. But that's… maybe that does show up in a quarter of… maybe it shows up in a quarter of people spending money on face masks or something like that. But honestly, I don't think that's going to happen. I think shutting down all the factories is really going to hurt, and the supply chain, and we're going to see that in maybe not even in the next round of reporting. We're going to see that in like that's the Q1 reporting, which comes up mid Q2 reporting, which comes at mid Q3. I think this thing probably potentially rolls on all year long. I think I've just stepped on your topic Jake [crosstalk 00:04:45].
Jake Taylor:
I said we could just do a big blended show today if we want to. This can just be a [crosstalk 00:04:53] markets in turmoil, grab ass edition.
Bill Brewster:
It's all right. I might have to go get a Corona.
Tobias Carlisle:
What do you guys think?
Jake Taylor:
Let's go back to Cliff's paper first. And first thing I would say is, boy, I miss Cliff on Twitter.
Tobias Carlisle:
I know it sucks.
Bill Brewster:
Why do you have to go away? Regulatory reasons. [crosstalk 00:05:20].
Jake Taylor:
He gets too angry and people not get it. He's probably smart to do that. But to be honest, we'll treat him well.
Tobias Carlisle:
He's not the kind of guy, you don't have to have a blue check to get response from Cliff. Any random dude who set up a Twitter account 15 minutes ago can come out [inaudible 00:05:38] Cliff. And he'll take it earnestly. He'll respond as if they're not just trolling him.
Bill Brewster:
Maybe it's a healthier way for Cliff to come back into the fold.
Tobias Carlisle:
As an egg.
Jake Taylor:
Yeah.
Bill Brewster:
He might be out there right now. We don't know-
Tobias Carlisle:
Trolling.
Jake Taylor:
That's right.
Tobias Carlisle:
He should stick a big shark fin in his bio… in his profile pic and just swim up and [inaudible 00:06:06] people, the way that everybody does to him.
Jake Taylor:
I'm going to check for random exciting AQR papers.
Tobias Carlisle:
He wouldn't give it away.
Bill Brewster:
Anyway, what about the paper Jake?
Jake Taylor:
I just thought it was… I really appreciate the way that he approaches investing and has just has quant mentality, and he really is humble about it in a way that I find attractive. He doesn't act like he's got it all figured out, but he's very… he sticks to his guns at the same time. I find that combination of humility but also discipline… I root for him to win, and obviously he's won a lot already.
Tobias Carlisle:
His thought process is extent, it's externalized. You can… he's not saying, "I'm Cliff Asness with a PhD from birth, and $200 billion in a fund, and I'm a billionaire. That's why you should believe what I'm saying." What he's saying is, "Here is the data and here is my interpretation of it. If that's wrong, then show me where to approach."
Jake Taylor:
He had a great line in there that I… let me see if I can find it. You guys talk while I'm looking.
You can find out more about the VALUE: After Hours Podcast here – VALUE: After Hours Podcast. You can also listen to the podcast on your favorite podcast platforms here:

 Apple Podcasts

 Breaker

 PodBean

 Overcast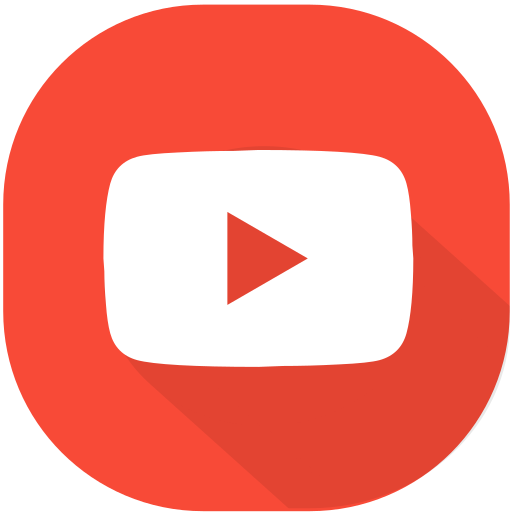 Youtube

 Pocket Casts

 RadioPublic

 Anchor

 Spotify

 Stitcher

 Google Podcasts
For all the latest news and podcasts, join our free newsletter here.
Don't forget to check out our FREE Large Cap 1000 – Stock Screener, here at The Acquirer's Multiple: