During his recent interview with Tobias, Joe Frankenfield, Portfolio Manager at Saga Partners, discussed $CVNA Disrupting The Used Car Industry. Here's an excerpt from the interview:
Tobias: Let's talk about Carvana a little bit because that is one that is a little bit more controversial. I don't follow it closely, but there is a view that they might be overpaying for some of the secondhand cars that they're buying. There's some suggestion, from what I understand that folks might be buying and then flipping to Carvana as a side hustle. How do you see the opportunity in Carvana? What do you say to those sort of sentiments?
Joe: Yeah, I see some of that, as in, like, I see people asking questions about, are the prices they're paying for used cars too high? Is the price that they're selling used cars for too low in order to spur their growth? There could definitely be cases where they– Well, they basically have a strong position because they can see a huge inventory of cars, versus a normal used car brick and dealer used car dealership. And so they're looking at all the cars in country and they're trying to determine what the demand and supply is. So, they have a technological data advantage and being able to see like, what is the demand for a Ford Mustang or like a SUV or whatever. And versus think about– I'll go back. I bought a car in college was a Buick LeSabre maroon vehicle was about 10 years old and bought it for $3,000. How did we go about buying that car?
Well, my dad looked in the classifieds and said, "Here's a car." We needed a used car for me to get my internship junior college. And it's $3,000, we went to the guy that was selling it was like, I don't know what the prices I think he actually originally said it was like $3300 and we're like, "We'll give you $3000." He's like, "Okay." I bought it for $3,000. What is the right price for that car? Well, it was enough up for me to pay for it paper like $3,000 in college." Today, Carvana can see what the demand for that used car is. And it's different in every city, it's different based on what the economy is doing. So they will adjust their algorithms based on what makes sense for them to earn economic return.
The main important idea about Carvana is that they scale. There is this winner take most dynamic in this very large space, and what is the alternative to Carvana is buying a used car from a brick and mortar used car dealership, or like CarMax, which is their main competitor, or doing it private transaction. Well, really, you're basing competition based on, if you're trying to sell your car like convenience, getting a fair price and that's the main thing, you want a fair price and you want them to take your car from your house and Carvana provides that.
I could see how sometimes the pricing algorithms mismatch. It's not completely different from Amazon, where they sold things at a loss at points in order to gain volume and gain the distribution and the customer, so customers go to their site. You can argue that they're pricing their cars cheaper than a price that they could have sold for, but they're trying to get the volume. If you do look at the long-term trends, they're reaching EBITA breakeven this quarter according to their early release of their financials. So, the long-term trend is tracking where their gross profit margin per unit is now going to break even. And, obviously, you hit a tipping point where it's going to become cashflow generative. So Carvana, when we invested in it, which was about a year plus ago, I think, the story was that as long-term generally would continue. It was a little bit riskier than most of the companies that we invest in, which are cash flow neutral. I usually to make sure that if the capital markets dried up, like they would be okay. But I believe that they had this long term track record since 2013 of showing how they were scaling their fixed costs. And that there was a really large demand for this and they were growing at 100% plus for years, on this year, obviously, with COVID become lower. But this is a service that people like and appreciate. I think we'll continue to scale on this very, very large industry.
Tobias: Why Cavana versus CarMax?
Joe: CarMax is a great company as well. Obviously one of the biggest questions that we had to answer before we get comfortable with Carvana. CarMax did disrupt the old used, brick and mortar used car model as well, but they still are using a storefront and a salesperson. And their model is much less scalable, where they build a store, they have about 200 plus stores across the country. They're probably growing their top line, like high single digits, maybe low double digits. It's consistently growing and doing well, but if you actually look– it's the counter positioning of Carvana. They basically have all these large upfront fixed costs of software to develop a consumer-friendly way to purchase cars, the infrastructure for reconditioning centers, the transportation network, and also building the inventory of cars. They basically have integrated the whole value chain of the used car buying process. I think maybe even go from a higher level, one of the most underappreciated things and trying to figure out how durable competitive advantages are Clayton Christensen's Innovator's Dilemma.
You can find out more about Tobias' podcast here – The Acquirers Podcast. You can also listen to the podcast on your favorite podcast platforms here:


 Apple Podcasts


 Breaker


 PodBean


 Overcast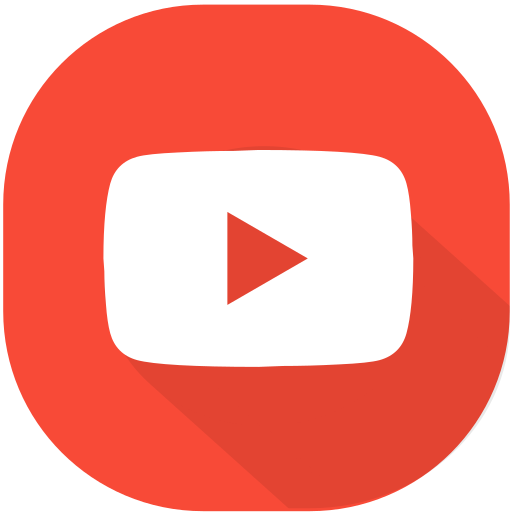 Youtube


 Pocket Casts


 RadioPublic


 Anchor


 Spotify


 Stitcher


 Google Podcasts
For all the latest news and podcasts, join our free newsletter here.
Don't forget to check out our FREE Large Cap 1000 – Stock Screener, here at The Acquirer's Multiple: