In their recent episode of the VALUE: After Hours Podcast, Jake Taylor, Bill Brewster, and Tobias Carlisle discussed Facebook Wants Control Of The Metaverse. Here's an excerpt from the episode:
Bill: We can do Facebook. Earnings, interesting. You got– [crosstalk]
Tobias: What are they like 35% year on year, something like that?
Bill: I don't know the actual earnings. I can tell you that the ARPU growth globally was 27%, UCAN, to use Netflix's term, was 32%, Europe 33%, Asia Pacific 17%, rest of the world 41%. But the big news is the Zuck machine is going to create the metaverse, and he's going to be, I think this is going off memory, do your own work. I think he said that they're guiding to like $90 billion in expenses next year. To put that in perspective, target's revenue is $100 billion.
Jake: I thought this was a cap like business.
Bill: Negatory, Julio. It hasn't been for a while.
Jake: [laughs]
Tobias: It's the money going into, but how do you spend the money [crosstalk]
Bill: Well, I think that's what people are trying to figure out.
Jake: Not your pocket though.
Bill: Well, my man, Akram's Razor, his theory is that they may have developed their own chip. I'm pretty sure you said that publicly. I think that one of the things that's interesting is–
Jake: Is that the chip gets implanted in me or is it–?
Bill: No, that's [crosstalk] Oh, de-monetize, boom. Thanks, Google.
[laughter]
Bill: Now, I got my head in a [crosstalk]
Jake: Sorry, Bill.
Bill: -different place, it's okay. No, so, the changes that Apple implemented is causing some havoc among the advertising industry. Specifically, tracking and attribution are the issues that people are speaking about. I think Zuckerberg, I'm a huge Oculus fan as you guys know from–
Tobias: Do you have one?
Bill: Yeah, and I fuckin love it. I think, it's [crosstalk]
Tobias: Really?
Bill: I tell you what, I really think people are sleeping on is–, I think that assuming the trend line in airline miles traveled leading up to 2019, and then post-COVID, that is a scary, scary proposition. I happen to know of a consulting firm that just ordered 60,000 Oculuses and distributed it to their workforce. They have a television inhouse studio, and they're sending Oculuses out to boardrooms to have presentations in the boardrooms. So, it's like VR presentations. They're not perfect yet, but this stuff is coming. I don't know that Facebook's going to win. But I think I understand what Zuckerberg is doing with what he's trying to invest in and I think what he's saying is, "I want my own closed system, so that I never have to deal with Apple's tax ever again or being beholden to somebody else. If I can win the next version of the world, then I will own the whole thing like create this closed loop."
It's not crazy to me. I don't know how you assess the probability and I think that, it's going to be– I'm fascinated to watch this all play out. Because last night, people read some of the guidance, and he says, I'm almost certain I'm doing this one off memory, but I think he said like three to five years before you even start to see any progress in these investments. It's easy to read the first quarter out and be like, "Oh, I got a long-term time horizon."
Jake: Yeah.
Bill: Let's see two years out, because this guy has not stopped the investment ramp. It's amazing to see what that company has been investing on the expense side. It's just incredible and it's amazing to see the revenue continue to grow at just huge rates on huge basis. That's despite all of the concerns that I share with you guys about what's the duration of these assets and stuff and end of the day one thing that was interesting that came out over the past week, shoutout to modest proposal for sharing this one, but they did a TikTok verse reels comparison, and one of the complaints about Instagram reels is that, it was too targeted. So, people like that TikTok has a bunch of different things and that people are authentic, and it doesn't feel fed to you. Reels almost feels like too tailored to certain users and they want more spontaneity.
So, Zuck said that he is going to start developing the apps with young people in mind. It would be interesting to see how many changes. On top of all of the news that has come out about it in the recent past, I don't know, it's going to be real interesting man. I can make a really articulate argument, this one big value trap, and I can make a really articulate argument that they're investing for the future, and I don't know which one will win.
You can find out more about the VALUE: After Hours Podcast here – VALUE: After Hours Podcast. You can also listen to the podcast on your favorite podcast platforms here:

 Apple Podcasts

 Breaker

 PodBean

 Overcast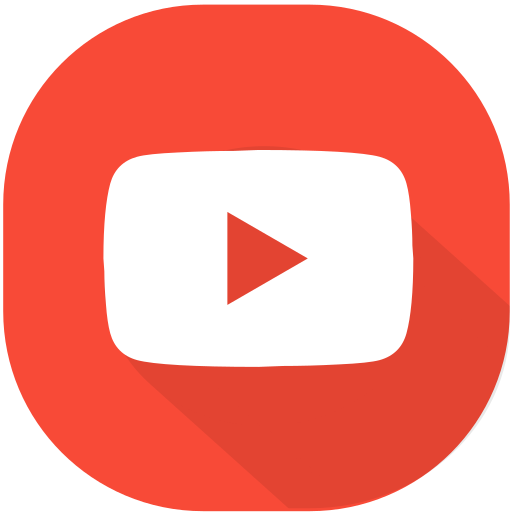 Youtube

 Pocket Casts

 RadioPublic

 Anchor

 Spotify

 Stitcher

 Google Podcasts
For all the latest news and podcasts, join our free newsletter here.
Don't forget to check out our FREE Large Cap 1000 – Stock Screener, here at The Acquirer's Multiple: