During their recent episode of the VALUE: After Hours Podcast, Taylor, Brewster, and Carlisle discussed Allergic To Hype. Here's an excerpt from the episode:
Bill: There's something that you said reminded me and I had been noodling on this lately. I have a visceral aversion to things that people love. Okay, like that is my predisposition. I don't like things that are loved because I think that–
Tobias: The Grinch.
Jake: Because you don't love yourself?
Bill: It could be, I don't know. I've done a lot of work. I think I've come a long way in that. But there was a time. Yes, thank you for bringing up those dark days. Anyway, no, I just think that people tend to hype things that are liked a little bit too much. And that brings me to SAS, which is cost me a ton of money, not to just like jump on the SAS train. But one of my problems as an individual with SAS is let's say I got a subscription to Gartner. And let's say that I got access to all of the people in the industry. I have this predisposition to believe that everyone has an extremely strong motivated reason– like, it isn't no one's incentive to raise their hand and say, "Maybe the TAMs aren't this big." Or maybe this isn't going to go as well as everybody said.
Right now, everybody is making so much money so fast and that, and we're living in the middle of– and look, I would have said this shit, like, last year, too. So, I'm wrong. Don't listen. But if you want to know who you're listening to, this is how my brain works. We're living in the middle of a time when a lot of things have been forced forward and a lot of the– I guess, like a lot of the TAM is actually realized and it enables people to even like further make–
Jake: Extrapolations.
Bill: -these prognostications. And I'm unclear that TAM has expanded whereas we've just found a different use or whatever. No one that I would be reading, or is getting clicks, like one of my friends is saying, he's like, "Your podcast is doing pretty well. But it's a value pod. What if it was a growth pod? Imagine how well you'd be doing?"
Tobias: We'd be doing a lot better. [chuckles] Yeah, like, my portfolio.
Bill: Yeah, shit ton of people would be tuning in. I don't believe the stuff that I'm reading, and maybe that's my own detriment. And it's not as if I believe the turd pile necessarily, but I just think that there's a lot less incentive for the hype cycle to get going. And I just don't trust hype, fundamentally.
Tobias: Yeah, I'm allergic to it, too. I know what you're talking about. I didn't know exactly where you're going. When you started that off, I thought you just didn't like things that people liked. [laughs] But I'm with you. The valuation, I'm just not going to value stuff on– there's an earnings power component to it, a yield component to it, and then there's a growth component to it.
The level of your success over the last five years say, has been how much you trust and believe in the growth component. If I look back far enough over the data, and I know we're in a brand-new world where nothing that happened prior to 2011 matters anymore. But I still think that, ultimately, you're exchanging money for some cash flow. And it doesn't matter how fast it grows, you can still pay too much for that. And the consequences are not that the thing collapses. I don't think that for many of these names, they're not going to collapse. What they are going to do, though, is bump sideways for a decade.
Bill: Yeah, maybe. I mean, I don't know. Maybe they don't. Maybe we're wrong. And that's possible, and we have been, but when you see Peloton release a big, hairy, audacious goal, first of all, I think that's stupid. But second of all, whatever, of100 million, right? And people go nuts. Yeah, I mean, I agree. If they get to 100 million, it's cheap. If they get to a billion, it's even cheaper. If they get to four billion, it's even cheaper.
Tobias: Uses?
Bill: Yeah. I love Peloton.
Jake: He said incredulously. [laughs]
Bill: I mean, I am a big time– [crosstalk]
Tobias: They're going to sell him 100 million bucks and have 100 million subscriptions.
Bill: Look, I mean, you start going over the world, it's not that big of a market share, objectively.
Jake: You're giving me the TAM margin.
Bill: No.
Jake: Well, there are seven billion people on the face of the planet Earth. In a household, there can be four. There's like 4.1 people per household, so we're going to be 4.1 Pelotons per household.
Bill: No, let's say, I think you're just looking at the 100 million households.
Jake: The average income of those were people in the household.
Bill: That's cool, right?
Jake: And you're going to pay how much for a bike? The bike that doesn't go anywhere?
Bill: They're going to start to sell the bikes cheaper. The bikes is just a means to the–[crosstalk]
Jake: Some of these people don't they have bikes that actually take them somewhere, much less the bike that takes them nowhere.
Bill: Look, they could take the Roku approach and just give the bike away for the software. I mean, that's possible. But my point is, who gives a shit if they said that's their goal? What do you think they're going to do? You think the CEO is going to stand up on stage and be like, "Guys, that's it. That was a heck of a run, folks. We have hit our peak. And that's great." No, that's not how anything works in the world. Of course, he's got to say something that the company and the employees motivated. What are you going to do? You got a $25 billion valuation on vaporware bait. I mean, not that it's fake. I shouldn't call it vaporware, but there's so much air under that valuation. Of course, you have to hype it. And people are asking me what I think. What I think is that, of course, he said that. If you put that credence in that, I think you're crazy. That's what I think.
You can find out more about the VALUE: After Hours Podcast here – VALUE: After Hours Podcast. You can also listen to the podcast on your favorite podcast platforms here:

 Apple Podcasts

 Breaker

 PodBean

 Overcast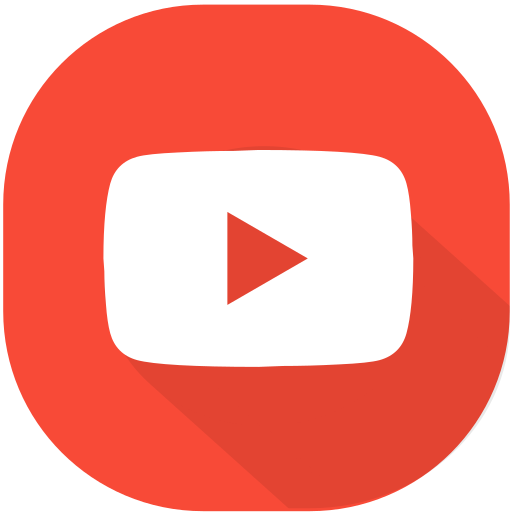 Youtube

 Pocket Casts

 RadioPublic

 Anchor

 Spotify

 Stitcher

 Google Podcasts
For all the latest news and podcasts, join our free newsletter here.
Don't forget to check out our FREE Large Cap 1000 – Stock Screener, here at The Acquirer's Multiple: