During their recent episode of the VALUE: After Hours Podcast, Taylor, Brewster, and Carlisle discussed why a U.S Airline Recovery May Not Happen Any Time Soon. Here's an excerpt from the episode:
Tobias: Yeah. What about the fact that Precision Castparts has knocked off a third of their workforce, which was 10,000 people?
Bill: What are you going to do? You can't keep them hired.
Tobias: But that's a shockingly huge number. I've been watching the Silicon Valley firings. Every time they knock somebody off, it's like 3,000 people got to go. That adds up over time. That's a lot of white-collar that are getting hit.
Bill: Yeah, I think this is part of the policy argument for supporting some of the airlines. I get why it's offensive, and I don't know whether or not I would argue for it now. Certainly, in March I did. Now, it's much harder for me too. But you take 30% of the seats out of the air and then you look at the backlog at Boeing, and then you look at how that's going through Spirit AeroSystems, it could have real problems for a long, long time. And then, you're not going to be able to catch up. If demand comes back, this is not a supply chain you can just flick on. It takes time. And they're not just going to overhire again and reinvest in equipment, that's not going to happen. This stuff is permanently gone, which to me means really tight pricing for a while on the back end of this. It's a huge capitalist cycle theory.
Jake: That doesn't sound like a V-recovery.
Bill: Not in the jobs market. Maybe in equities though.
Tobias: We'll be on that. Somebody said it was the divided– I don't know what you call it. The tick has gotten bigger anyway. I think we're almost back to all-time highs, aren't we today in this– [crosstalk]
Bill: Yeah, maybe.
Jake: Yeah, we're really close.
Bill: Think about Spirit. I don't own Spirit AeroSystems. I forget exactly what their backlog is. I'm pretty sure they have roughly 100 planes on-premises. Boeing 737s, I think that they built that facility to produce somewhere between 65 and 80 planes a month, maybe? Is that too high? I think that's right. Anyway, listen to the Spirit call about the numbers of how– Boeing's got to chew through the inventory that is sitting on Spirit's lot today. And then, Spirit's got to start producing for them.
They're gonna try to ramp slower, so they're probably going to be at 50% capacity while Boeing starts to ramp up their production, so they can chew through some of the inventory. But you can't flick that on, and now you're probably two years out, they've laid off a bunch of engineers. Do those skills atrophy? Do they stay–? Is it completely irrelevant? Can they just come right back? Are those people going to be willing to have them come right back? It's a lot of trauma to the supply chain.
Jake: It almost sounds like you would say that having low rates for 10 years made us pull a bunch of demand forward and we built a bunch of shit we didn't really need yet.
Bill: Hmm, I don't know. I agree with what you're saying. I don't know if I agree in this particular scenario, but yes.
Jake: Okay. Tell that to all the planes parked out in the desert.
Bill: Yeah, but some of that's a 737 issue. Boeing totally screwed that up. That was not interest rate thing, that was bad managerial. And then, we stopped flying [crosstalk] Yeah, well, I'm just saying. You're going to blame this on low interest rates, let's have the discussion.
Tobias: You want to hear a good story about planes in the desert? It's in Nevada, that very famous plane boneyard in the– where they store all the planes?
Jake: I thought it was in Arizona.
Tobias: Is it Arizona? That would make more sense, and it's something like that. I don't know, I'm just guessing, that it's out there somewhere.
Jake: Something you would fly over. [chuckles]
Tobias: The guy I went to high school with set up a plane– He worked out of that– the same conditions existed in this area in Australia. And so, he set up a plane boneyard in the middle of nowhere in Australia because you don't need to be close to anybody, you can fly there and set it up. He had four or five planes and then coronavirus hit, and he's got a full lot. That's a great little entrepreneur story, is that someone is doing well out of coronavirus. There are a few guys out there, little entrepreneurs doing it.
Jake: Wow. I like that. It's a very anti-fragile bet he's got going on.
Tobias: Yeah, he had an empty yard for a while. He's been doing it for a few years, but he's hit the jackpot now. Good for him.
Bill: So, does that reinforce like the right behavior? Or did he get lucky? Is he going to attribute it to skill?
Tobias: He could have just grown that business up over time. He could have just worked it– because there's Asian carriers, Australian carriers, anything that's in that southern hemisphere closer to that part of the world, what's that arid human– non-human climate, doesn't want to fly all the way to Arizona to park their plane in a full boneyard, so they can stick it in this one in the southern hemisphere. I forget the name of it. I'll give him a plug if I could remember. Not that it's relevant to anybody here. Anybody looking for a place to park your plane? Shoot me a note and I'll hook you up. Mate's rates. [crosstalk]
You can find out more about the VALUE: After Hours Podcast here – VALUE: After Hours Podcast. You can also listen to the podcast on your favorite podcast platforms here:

 Apple Podcasts

 Breaker

 PodBean

 Overcast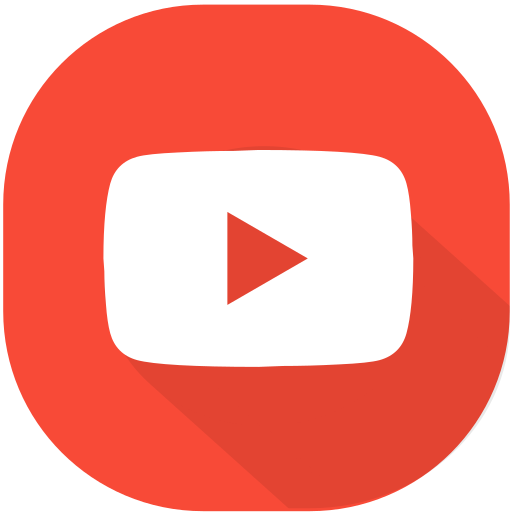 Youtube

 Pocket Casts

 RadioPublic

 Anchor

 Spotify

 Stitcher

 Google Podcasts
For all the latest news and podcasts, join our free newsletter here.
Don't forget to check out our FREE Large Cap 1000 – Stock Screener, here at The Acquirer's Multiple: