During their recent episode of the VALUE: After Hours Podcast, Taylor, Brewster, and Carlisle discussed Why Did Oil Drop To -$40 A Barrel? Here's an excerpt from the episode:
Tobias Carlisle:
Front Month oil, people had tipped this happening beforehand that… All the storage evidently was filled up. The issue was going to be that you had to take physical delivery of barrels of oil. That's not simply a matter of emptying a pool and filling it up with oil or tipping into the salt mine in your backyard. You actually had to be able to pick it up at [inaudible 00:02:37] get it delivered. You had to have some proper storage facilities.
Tobias Carlisle:
As the day went on, from very early in the morning, it was selling off really rapidly. It went through 10 bucks, went through five bucks, went through $1. That was getting pretty silly, traded down to one cent. I tweeted when it was at one cent just because this is the craziest thing I've ever seen, you get a barrel of oil for a cent. Then of course it went negative and it went negative. I think at that lowest, it was close to like negative $40 a barrel of oil. Just absolutely bananas.
Tobias Carlisle:
The reason and I've talked to some people I don't think that anybody has a really good bead on what happened but the thing that I've discovered, MBT who's the Saudi Prince, apparently he had shipped a whole lot of oil to-
Bill Brewster:
Him too.
Tobias Carlisle:
Did I say MBS? Sorry?
Bill Brewster:
It's MBS. Yeah, it's fine.
Tobias Carlisle:
No disrespect, I like my hands where they are. Shipped all of the oil.
Bill Brewster:
You don't want to mess with that guy, man.
Tobias Carlisle:
… Negative, shipped all the oil. That's why I was using a pseudonym, you cracked my pseudonym.
Jake Taylor:
Sorry, yeah.
Tobias Carlisle:
There were like 4 million barrels of oil being shipped to the States, increased it to 9 million to fill up all of the storage spaces and then crushed the oil price evidently, so that people would consider trying to do this. It was a maneuver not unlike earlier on when the oil price tanked and then went bought a whole lot of European, put a billion dollars to work in each of these different European oil majors.
Tobias Carlisle:
Looks like it was planned. It's interesting to watch. I don't know if it's just old school market operation or if it's some nation state battle that we normals don't know what is going on? Oil is tough to play at the moment. Do you guys have any thoughts on that? Does it indicate something sicker about the underlying economy, or is it just market operation?
Bill Brewster:
Jake?
Jake Taylor:
Boy, I don't know. It is interesting to think about Hunt brothers type of cornering silver maneuvering potential there. I honestly or maybe we need to watch Trading Places again, an try to figure out-
Bill Brewster:
Where is Eddie Murphy in all of this?
Jake Taylor:
Yeah, exactly. I don't know if this is the crash it and then it swings back the other way. Honestly, I don't know what the answer is, but I do think it'd be fun to speculate on what comes first, negative $100 oil or positive $100 oil from here?
Tobias Carlisle:
Yes. It was just that Front Month oil contract and the second month back, I asked, did anybody blow up out of this? I just don't know whether that's… It's the Front Month at that point where it's just about to expire isn't particularly heavily traded, it's pretty thinly traded. Anybody… I don't know any of this firsthand, this is what I was told. Anybody who knows what they were doing was basically out of the Front Month. They were in the second, the June contract. I think it's the June contract had become the one or I actually don't know, but I think it was the June contract has become the one that is more heavily traded.
Tobias Carlisle:
USO, which is the big oil ETN evidently had moved most of its exposure to that second month. It wasn't them who was going to blow up. I had somebody tweet me… That sent me a note this morning saying that DIG, D-I-G, the ETF was up like 800% overnight. I don't know if that was a share reverse split, because it doesn't seem to show up in-
Bill Brewster:
Day after day, they do.
Tobias Carlisle:
It's an oil… Dig is like an oil and minerals.
Bill Brewster:
Yeah, that's got to be reverse split. That's like when the LNG ticker was up big like five years ago, while UNG or whatever it is, for the natural gas. Natural gas is just plummeting, and the ticker got a big bump, and people were like, "Oh, look at how much it's up." It's like, "No, dude, you just have one of these split shares you used to have.
Tobias Carlisle:
Well, it wasn't on a long term chart, it was just on that open… Was 10 times higher than the close, which makes me think it was reverse split.
Bill Brewster:
The interesting thing too… Well, not the interesting, there's a ton of interesting things, but I listen to the Journal has a podcast also, and they were talking about a milk truck went to a dairy farm, got all the milk that the dairy farm was holding and looked at the woman and said, "Okay, which manure pit do you want me to dump all this in?" She was like, "What do you mean?" They were like, "Yeah, we can't take this anywhere. There's nowhere in the supply chain for it."
Bill Brewster:
Spinach is getting plowed under, oil is negative. There's no demand for commodities because the supply chain, A, isn't set up for it, and then I guess the other factor is there's just no demand. My [inaudible 00:07:38] structure was poor, sorry.
Tobias Carlisle:
The livestock one is a little bit sad that basically there's a supply chain that takes nine months to process and if it gets to the end of the supply chain, and there's no takers they just get gassed or slaughtered with… I guess that was going to happen anyway, and then dumped.
Bill Brewster:
They're making a big deal out of the chicken eggs being broken, but I've seen that before. That happened a couple of years ago. I don't think that is quite as unique.
Jake Taylor:
Yeah.
Tobias Carlisle:
I'll start having 10 egg omelets.
Bill Brewster:
I think it might be a different type of egg. I don't know. They get so specific.
Tobias Carlisle:
Duck eggs.
Bill Brewster:
Here's an interesting fact, there is no value to male dairy cows. The reason is-
Tobias Carlisle:
You can't milk them.
Bill Brewster:
… all the good dairy. Well, you can, but that's takes… You can milk anything with nipples if you want to. They have all the sperm in banks. So, you don't need a male dairy cow anymore.
Tobias Carlisle:
Anymore.
Bill Brewster:
There you go. Well, you needed to milk it first for the sperm, right?
Jake Taylor:
Wait, is that not how it works? We have derailed. Brewster, the Ag insights here, it's like a 4H Club.
Tobias Carlisle:
I got animal husbandry-
Bill Brewster:
I used to love that industry. It was a fun industry to bank. It was wild. I'll tell you what, that outbreak in Sioux Falls in the meat processing plant, if you've ever thought one, those people are like shoulder to shoulder. They all wear chain mail because they all have knives and you never want a knife fight to break out. It is tough, tough working conditions. You could see how something like coronavirus could spread quick. It's all I got. Nothing related to oil. You're welcome.
Jake Taylor:
Looking at the underbelly of a lot of where our stuff shows up, is a little concerning.
Tobias Carlisle:
Are there any traits in any of this? That was the thing that everybody yesterday was trying to figure it out, and it just looked like, basically you got to take delivery of oil, which, when everybody looked into it, Chris had a look, and then he showed what you had to do, it's just too hard. You couldn't organize yourself to get it done by the close. I guess if you're smart, which I saw some tweets, maybe a week or so earlier that had said negative oil was a possibility here.
Jake Taylor:
My favorite one was just pumping into the Gulf of Mexico and then take $15 and give it to the lawyers for every barrel and then keep the other $25.
Tobias Carlisle:
I don't think there's any punitive damages in that. I think they're going to come after you for the profits.
Jake Taylor:
Those are capped at a certain level.
Bill Brewster:
Somewhere, the listeners that are long tankers are screaming at their screens saying, "Say tankers."
Tobias Carlisle:
Tankers. [crosstalk 00:10:13] Did we fill up the SPR? the Strategic Petroleum Reserve? I think it's pretty full.
Jake Taylor:
I think we're going to try.
Bill Brewster:
Wouldn't it be funny if it comes out that Buffett's big trade is buying oil right now? Like, "Oh, I just took delivery of all these things and people paid me for them because I had the space. I doubt it'd happen, but it'd be interesting. He did it with the cocoa, cocoa beans.
Tobias Carlisle:
Did he do that personally?
Bill Brewster:
He did that with the cocoa.
Tobias Carlisle:
That's right. He started with silver too. I don't know whether he did silver through Berkshire, whether that was a personal trade? I think it was through Berkshire. I think they did talk about that.
Jake Taylor:
Yeah.
Tobias Carlisle:
All right. I don't think there's much in this one for Value guys, unfortunately. Just showing how ignorant we are.
Bill Brewster:
Tankers the only thing. That's the only trade that has really been like, what's his name [inaudible 00:11:05] or whatever. My man, the shipping man who I interact with on Twitter occasionally, he's a good guy. Anyway, those guys have nailed it. Now, the question is… The thing that's hard is I was explaining that trade to my wife, and it took her three minutes to say to me, "Now, don't you have to buy it and sell it correctly?" I was like, "Well, yeah, you do." She was like, "That sounds like a really hard game." I was like, "Yes, you just figured it out in three minutes what took me years."
Tobias Carlisle:
Just before we move on, I've got a good comment here from Kevin's at [inaudible 00:11:38] "After the Deepwater Horizon disaster, BP was fined 18.5 billion for spilling 4.9 million barrels of oil. The four is negative $3,800 on the oil price.
Bill Brewster:
That's one way to look at it, thank you.
Tobias Carlisle:
There you go, now you know.
Jake Taylor:
The math checks out, thanks Kevin.
Bill Brewster:
The math does check out.
You can find out more about the VALUE: After Hours Podcast here – VALUE: After Hours Podcast. You can also listen to the podcast on your favorite podcast platforms here:

 Apple Podcasts

 Breaker

 PodBean

 Overcast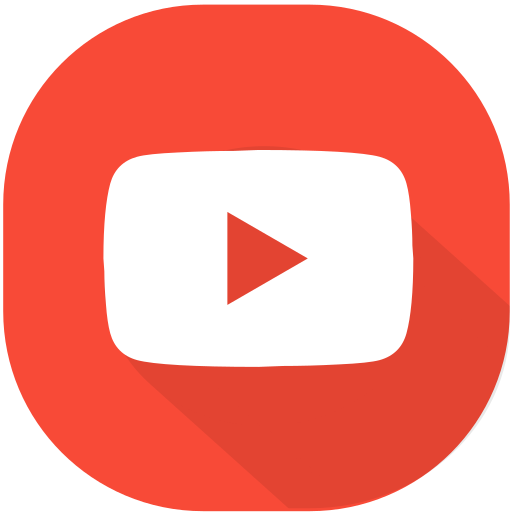 Youtube

 Pocket Casts

 RadioPublic

 Anchor

 Spotify

 Stitcher

 Google Podcasts
For all the latest news and podcasts, join our free newsletter here.
Don't forget to check out our FREE Large Cap 1000 – Stock Screener, here at The Acquirer's Multiple: