During their recent episode of the VALUE: After Hours Podcast, Taylor, Brewster, and Carlisle discussed how Ted And Todd Couldn't Find Anything To Buy In March. Here's an excerpt from the episode:
Tobias Carlisle:
I got a good comment on the screen here, is it funny that Ted and Todd couldn't find anything to buy in March and April?
Bill Brewster:
It's odd.
Jake Taylor:
I wondered the same thing.
Tobias Carlisle:
It's only Todd, it's not Ted and Todd, because Ted's running Geico.
Bill Brewster:
Yeah, I guess that's right.
Jake Taylor:
He still has a portfolio though, I think. I think he's still PM as well. My understanding.
Bill Brewster:
I found that interesting. You would have thought given the fact that they nibbled on Amazon earlier that maybe they would nibble a little bit more, or I mean Google got pretty cheap by most people's eyes. It's interesting that they didn't see it that way.
Jake Taylor:
Guess I need glasses.
Bill Brewster:
You may.
Tobias Carlisle:
There must have been word from on high that they conserve cash. We're not doing it this time around.
Jake Taylor:
I don't think he would ever tell them that.
Tobias Carlisle:
It's just a coincidence that they couldn't find anything to buy?
Jake Taylor:
I mean if they're talking together, maybe, and Buffett's has like-
Tobias Carlisle:
Yeah, he's not telling them, he's just saying, "This is what I'm doing."
Jake Taylor:
Yeah.
Tobias Carlisle:
You do you, but this is what I'm doing.
Jake Taylor:
You do you, but by the way, he's saying, "I can't find anything. Nothing's coming in the door that seems attractive. We're getting crowded out right now."
Tobias Carlisle:
So let's talk about that a little bit. So I see this stuff all the time, it was too fast. I got to tell you, in the moment it didn't feel too fast to me, it felt like a really really long march.
Bill Brewster:
Yeah. I tweeted out the other day, I said… well, last night. I said, "The asset allocation is going to protect you going forward a lot more than stock picking." And what I meant is the range of outcomes I think is still very wide. Like Buffett said, I mean the total crash has been taken off, the total short-term implosion of the financial system was taken off the table. Gundlach, in his CNBC interview said that-
Jake Taylor:
You're putting zero on that now?
Bill Brewster:
I'm saying it's, yeah, I think it's pretty off the table for now. I mean it may still… nothing is zero. It's certainly not five, so it's pretty low.
Jake Taylor:
All right.
Bill Brewster:
Gundlach said that the bond market was more locked up in March than it was in '09. I mean I was looking at it TransDigm was trading at north of 11% yield to maturity, Teva blew out from six to 10 and a half in two weeks. I mean there were crazy moves in the bond market. That got stabilized, but my point and what I said yesterday is like it wasn't a stock picker hedge fund comment, it was to anyone that is in my position.
Bill Brewster:
I think people really got to think about how much risk they want to hold right now, and then with in equities you can sort of debate which equities you want to hold. But I mean I don't know if you want to be all balls out into equities right now. If you're not and the market shoots up, okay great, you're still going to be fine.
Bill Brewster:
So I don't buy that it was too quick. I do buy that the Fed precluded them from getting the DIP financing type packages that they maybe would have gotten in the past. But I do not think the deals are off the table. I just don't think the pain started yet.
Tobias Carlisle:
Yeah.
Jake Taylor:
I tend to agree. We'll see after everyone gets their stimmy, and then things are still rough. I would be especially concerned right now if we start easing the restrictions on shelter-in-place and we just see a bunch of flare-ups again. Like that's going to be really I think demoralizing for us. That we're in this for a while here. This isn't just going to go away all of a sudden.
Jake Taylor:
If that ends up being a case, when that realization happens, I would say that's when we start to get a real grip of like, all right, this is going to suck for quite a while.
***
Tobias Carlisle:
Yeah. This is slightly off topic, but just on the market, I had this risk position in Humana with Aetna in the Aetna takeover, and there were four insurers that were involved in a merger out of the top five, but the largest United was not. United and all of those mergers took a really long time to play out, because there were various issues.
Tobias Carlisle:
You remember first it was the inversion for tax purposes that was blocked, and then the DOJ came in after that was taken off and said they're going to open an investigation, it may block the merger. During all of that period, United just kept on going up. So the range of outcomes at one point for Humana was the deal doesn't go through or it gets blocked by the DOJ, which is the worst possible outcome in this scenario.
Tobias Carlisle:
Best possible outcome is it gets approved and it goes through, right? So you're trying to handicap those two outcomes. On the day that the DOJ formally blocked and the worst possible scenario manifest itself, the stock was up like 20%. So that's one of those things-
Jake Taylor:
Uncertainty.
Tobias Carlisle:
The uncertainty was worse, the possibility of the worst possible outcome was worse than the actual worst possible outcome. So sometimes I think about that a lot, or I think about that a lot and I've said this to you guys before, that I think this market is a little bit like that where at the moment we've kind of priced in, except it's the reverse unfortunately, we've priced in like the best possible scenario and so the moment that we get the economy is opening up again, everybody back to work, that's when I think everybody's like, "Oh hang on, this isn't that great," and we go the other direction. For my two cents.
Jake Taylor:
So there's only, in your mind, there's two outcomes of this, which is one is that it ends up being the best case and then it goes down because it's sort of like, "Ugh, all right," or it's like worse than everyone thought and then it probably goes down?
Tobias Carlisle:
I think that the market… it's not even a question about what actually happens underneath, it's a question about the market's reaction to it. Because I think we all know that it's pretty bad even if it turns out we open up.
Tobias Carlisle:
I just think that it's one of those sole effect kind of things, like I think that when the announcement gets made everything's back on, then everybody's going to be reminded of the market was pretty… I think I'm one of the few people who think this, but the real curve inversion is pretty good. It did go through, the market fell over, it's just convenient that you get to…
Tobias Carlisle:
Like what's Tesla going to do? So Tesla's had a blockbuster Q1, they're going to have a disastrous Q2, they're going to blame it on the virus, and it's not going to be their fault. And so that stock's going to be beaten up a little bit too, I think. I have a bias there, obviously, but I just don't see how they skate through this.
Bill Brewster:
Maybe, I don't know. I don't know that that stock trades on quarterly numbers, but I-
Tobias Carlisle:
It doesn't trade on anything. Opium.
Bill Brewster:
It trades on a rosy optimistic look at the future.
Jake Taylor:
He had a kid, he's going to get a, what, $750 million or something option payday, like everything's coming up Milhouse right now.
Tobias Carlisle:
Selling all the physical assets.
Jake Taylor:
Yeah.
Tobias Carlisle:
What does that tell you? In this market you put you $40 million house, he's got two multi multi $10 million dollar houses that he's stuck on the market. Now is not the time. I guess maybe you don't care about 10 million here, 10 million there.
Bill Brewster:
Now is the time. Why is now not the time? This is no guarantee that two years from now it's going to be easier to sell something like that?
Tobias Carlisle:
Yeah, well I think it's getting harder.
You can find out more about the VALUE: After Hours Podcast here – VALUE: After Hours Podcast. You can also listen to the podcast on your favorite podcast platforms here:

 Apple Podcasts

 Breaker

 PodBean

 Overcast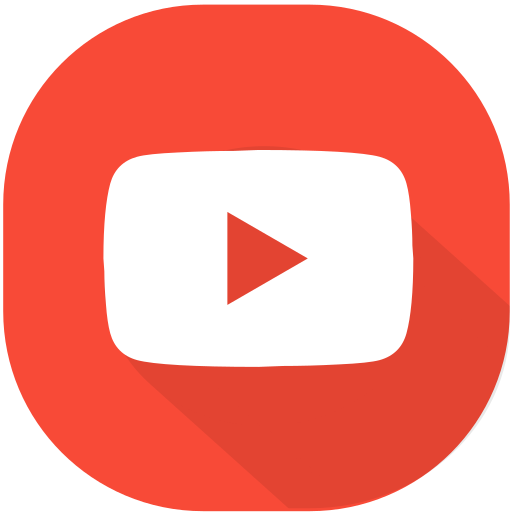 Youtube

 Pocket Casts

 RadioPublic

 Anchor

 Spotify

 Stitcher

 Google Podcasts
For all the latest news and podcasts, join our free newsletter here.
Don't forget to check out our FREE Large Cap 1000 – Stock Screener, here at The Acquirer's Multiple: