During their recent episode of the VALUE: After Hours Podcast, Taylor, Brewster, and Carlisle discussed No Stimmy For Berkshire Companies. Here's an excerpt from the episode:
Jake Taylor: Yeah. What did you think about no stimmy at all for any Berkshire companies?
Tobias Carlisle:
I mean I kind of admire it. Was he saying that he wouldn't take it or was he saying that they didn't take it?
Jake Taylor:
I don't remember him saying they wouldn't, but he definitely said they didn't.
Tobias Carlisle:
Do you think that's being sensitive to criticism of the last 2008/2009 that the banks were kind of bailed out and they were beneficiaries of that?
Jake Taylor:
Maybe. I think I mean the charitable explanation, I think the one that maybe to me makes the most sense, is that they've long tried to run their business in a way that they would never depend on the kindness of strangers.
Tobias Carlisle:
Yeah, that was a good line.
Jake Taylor:
Like he says that a lot. And so this is a way of you telling everyone inside of the company like, "Don't take that money. This is a principled thing. This is how we operate, and for you to take that now undermines our culture of not wanting to depend on others."
Tobias Carlisle:
Yeah, I think we've lost Bill very quickly there, so we're just going to have to…
Jake Taylor:
Bill got killed.
Tobias Carlisle:
I tried to add him back in, but at the moment it's just you and I, JT.
Jake Taylor:
It's all right. The show goes on.
Tobias Carlisle:
There's a lot of criticism on Twitter because that's the place that I'm spending most of my time looking of all of the bailouts that they took.
Jake Taylor:
Looking for the criticism.
Tobias Carlisle:
Maybe. I follow guys who are Austrian-ish critical of the bailouts and that kind of thing, but critical of the 2008/2009 bailouts, and Buffett comes in for, deservedly, some criticism for taking bailouts for a lot of those organizations. I don't know if it's deserved, so I shouldn't say that.
Tobias Carlisle:
He comes in for a lot of criticism for the things that he held taking those bailouts. I think probably he feels similarly to this time around, maybe, that the Fed did front-run him a little bit in some of those things, because they clearly had enough money to give very very substantial bailouts to Goldman Sachs and get the gigantic preference, get the convert, get all of that sort of stuff.
Tobias Carlisle:
But clearly some of that has got through it, so they're very clear that they didn't take any of the stimmy.
Jake Taylor:
Yeah, and it makes it easier to give money to Goldman Sachs if you know that their counterparty, AIG, is getting money shoveled into them which then goes to Goldman Sachs, right? Like all that counterparty risk that you should have been bearing got shored up by government intervention. That is a backdoor bailout of companies that he was invested in.
Tobias Carlisle:
Yeah, I guess he's well-connected and smart enough to sort of have known that that was going to happen. I guess that's the criticism, right?
Jake Taylor:
Yeah, and that's fair. I mean but I guess that's sort of like the game you're playing too. That's one of the variables when you're playing this game.
Tobias Carlisle:
Do you have any airlines?
Jake Taylor:
Do I-
Tobias Carlisle:
Do you hold any airlines? Yeah.
Jake Taylor:
Personally own any? Yeah, a little bit.
Tobias Carlisle:
What do you hold?
Jake Taylor:
A little Southwest, just because I bought it at the… Well, I'm a little bit under it now, but not much.
Tobias Carlisle:
When did you buy it roughly?
Jake Taylor:
Late March.
Tobias Carlisle:
Just the most recent…
Jake Taylor:
Yeah.
Tobias Carlisle:
Yeah. So I own it as well, I've held it, I forget exactly but I think probably six months or something like that, maybe a little bit more than six months. I didn't buy it because I thought Buffett was in it, and I'm not going to sell it because Buffett's out of it either.
Jake Taylor:
Yeah.
Tobias Carlisle:
I'm going to sell it at some rebalance date I'll look at how it looks, if it still meets the criteria I'm going to hold it for five years if it keeps on being the criteria. But it's going to be a little bit difficult through this period, because it is going to get beaten up. When those fundamentals come through, they are ugly. It's lost $900 million for the quarter. I mean that's, ugh…
Jake Taylor:
Mm-hmm (affirmative). Yeah, but I mean to me it's like one of the most well-run companies probably in the U.S. It's a difficult business and certainly this is a really tough period for them, and you may not survive as inequity necessarily, like dilution is very much in the cards.
Jake Taylor:
You don't know how hard you're going to get diluted, and it makes it really tough to handicap what your ownership is going to look like in the future. But boy, it's a well-run company, they weren't levered up, they were pretty reasonable, and it got down to a price where I think when I was buying it was around eight times call it some kind of earnings or cashflow number.
Jake Taylor:
That's pretty cheap for a sort of best-in-class business that has a great culture, in my mind, checks a lot of boxes. It's just a very unfortunate situation for them that they may not survive as the current equity holder. You may not survive, but I think the business survives and maybe even comes out stronger on the other end, because other ones will not pass through the keyhole.
Jake Taylor:
But we'll see. I don't know. The question is, is if it's down another 50% from here, am I doubling up? And that's something I'm still been kind of working through.
Tobias Carlisle:
Yeah, I think the challenge that I have with airlines is that pre Buffett's intervention-
Jake Taylor:
Not investment advice by the way.
Tobias Carlisle:
Yeah, not investment advice. The problem has always been that when one of them goes bankrupt then they come back in as the low-cost operator with a much better balance sheet than everybody else, and then they compete really aggressively.
Tobias Carlisle:
And so then the one who has the ugliest balance sheet and the highest cost structure is put under the most pressure, and eventually that one goes under, and then they come back out with a brand new cost structure and lower costs.
Jake Taylor:
Meanwhile equity's just getting boned on every round.
Tobias Carlisle:
Yeah, every single time. So the airlines don't go away, but the equity holders kind of make a big donation in each one every now and again. And that happened for decades in that industry, and so the risk is now I guess that all of the dirtier shirts are going to go through that process and that's going to make it more difficult for Southwest and Delta, which have been well managed and have had the best balance sheets. Going to make it tough for them to compete. Possibly that's what their thought process is, you just don't want to be in this industry at all. It's time to look somewhere else.
Jake Taylor:
Yeah, when I think about designing my portfolio as sort of like owning an empire of businesses that I'm constructing, there's a little place in there for something like Southwest.
Tobias Carlisle:
Yeah, I think so too.
Jake Taylor:
I could be completely wrong, but it's a very very small position. It was a toehold sort of starter and then it hasn't really done anything enough. It hasn't moved down enough to make me want to add more yet, but there's a price somewhere where I'm getting compensated enough to put more in. I don't know, we'll see.
You can find out more about the VALUE: After Hours Podcast here – VALUE: After Hours Podcast. You can also listen to the podcast on your favorite podcast platforms here:

 Apple Podcasts

 Breaker

 PodBean

 Overcast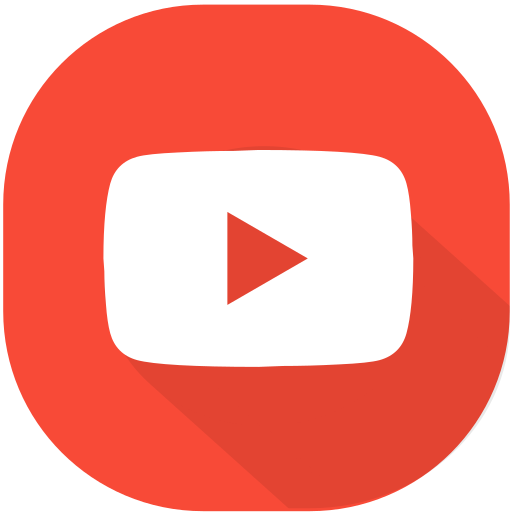 Youtube

 Pocket Casts

 RadioPublic

 Anchor

 Spotify

 Stitcher

 Google Podcasts
For all the latest news and podcasts, join our free newsletter here.
Don't forget to check out our FREE Large Cap 1000 – Stock Screener, here at The Acquirer's Multiple: