During his recent interview with Tobias, Brent Beshore, Founder & CEO of Permanent Equity, and author of The Messy Marketplace: Selling Your Business in a World of Imperfect Buyers, discussed Finding Good Companies That Are Available For Sale. Here's an excerpt from the interview:
Tobias Carlisle:
How are you sourcing the deals that you're doing? Because that is one of the more difficult things to do in this business, is to find companies that are available for sale. It's not as simple as going and looking at any of the business sales websites. They seem to be filled with nightclubs that you can buy on two times revenue.
Brent Beshore:
Yes. Yes.
Tobias Carlisle:
What's the process for that?
Brent Beshore:
Well, so we're in an unusual position. We're probably the only private equity firm that I'm aware of that doesn't go outbound and try to convince people to sell us their business. In fact, we actually take the opposite tack, which is we try to talk people out of selling their business. When people come to us, we try to have very sobering conversations. A lot of that is, the reason why we wrote the book, The Messy Marketplace, was it's kind of the first five to seven hours of conversations we want to have with a seller when they come in. In the book, we specifically talk about how the math just is pretty straightforward. If you sell your business, you're going to have less income in the future, assuming that the business works out and continues to grow and prosper.
Brent Beshore:
You've really got to have a desire for a life change far beyond the financial resources. I mean, we have kind of a saying around the office. We won't buy a business from somebody who's not already rich, because if they didn't get rich doing it, we're not going to.
Tobias Carlisle:
That's good insight.
Brent Beshore:
We want, certainly the money matters, right? I'm not going to sit there and tell you it doesn't, and price matters. But I would say we're really looking for a type of seller who's far more interested in beyond the money. They're interested, they care deeply who buys the business. If you care deeply who buys the business, it's probably going to echo down in a very positive way into how you treat your employees, how you treat your vendors, how you treat your customers, right? It's probably going to be a very sustainable type of business, as opposed to somebody who's just, "Hey, I'm going to try to flip this thing for the biggest cash I can and close, and then move on and sort of reinvest it into something else." Right, we call those hustles.
Brent Beshore:
Yeah, we're … I mean, everyone does it a little bit different way, but we try, that's kind of our way.
Tobias Carlisle:
I have the book here. I haven't read it completely, but I've enjoyed it, and I love the way that it's laid out. It's not something that you just sort of sit down and read cover to cover. It's more of almost a reference guide. That was the reason for writing it, that you could perhaps accelerate those first five to seven hours of conversations.
Brent Beshore:
Yeah, yeah. To get back actually to your original question, which was, how do we get deals. Deals are all inbound to us. We just wait and see who reaches out. Sometimes it's intermediaries, sometimes it's sellers themselves. We've been getting a lot of conversations recently, directly with sellers. But it's all inbound, and then what we try to do is just be highly responsive, obviously very confidential, and try to be helpful regardless. I mean, the odds that we're going to be the right fit are probably pretty low. But we try to be helpful regardless.
Brent Beshore:
And yeah, writing the book, the big motivation was we … We always try to say, how can we replicate conversation, right? The book is something that we can hand to somebody and say, "Hey, here's kind of what we think. Here's the first five to seven hours of conversation that we want to have with you. If after you're reading it you're done with it, and you think that we'd still be a good fit, we'd love to have a conversation. By the way, if you read through that and you say, "You know what, I've decided not to sell, or I don't think you guys would be a good fit." Fantastic. Either way, it's saved us a bunch of time and money.
Brent Beshore:
Yeah, the book is kind of meant to be our kind of conversation, initially, but it's also meant to be a reference guide. We tried to chop it up in a way that … We actually even reference it during deals, so we'll say, "Hey, can you flip to this chapter, and we're going to talk about working capital. Do you mind going and kind of referencing that?" It provides a mechanism to sort of smooth the relationship, and I'll just be very transparent. I mean, we never want to catch anybody off guard or surprise people with what we're doing, and try to be up front and honest about how we're doing it.
Tobias Carlisle:
Have you sourced deals through the book?
Brent Beshore:
Oh yeah. Yeah, yeah yeah. I mean, certainly lots of opportunities come. It's gone better than I think any of us expected. I mean, it's a pretty niche audience, we thought. It's certainly started a lot of conversations that we wouldn't have had any other way. It's also probably equally as well, repelled some conversations that would have been a big waste of time.
You can find out more about Tobias' podcast here – The Acquirers Podcast. You can also listen to the podcast on your favorite podcast platforms here:


 Apple Podcasts


 Breaker


 PodBean


 Overcast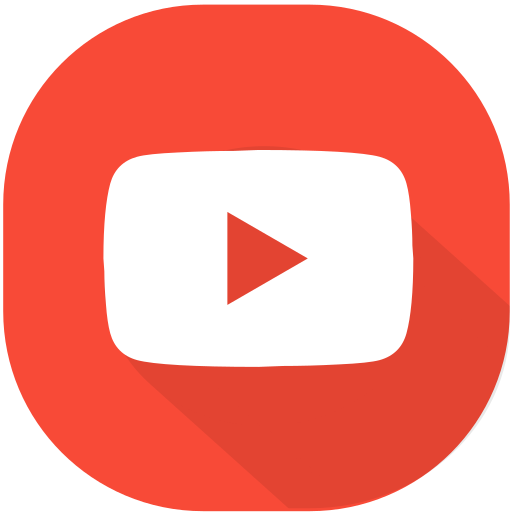 Youtube


 Pocket Casts


 RadioPublic


 Anchor


 Spotify


 Stitcher


 Google Podcasts
For all the latest news and podcasts, join our free newsletter here.
Don't forget to check out our FREE Large Cap 1000 – Stock Screener, here at The Acquirer's Multiple: