During his recent interview with Tobias, Brent Beshore, Founder & CEO of Permanent Equity, and author of The Messy Marketplace: Selling Your Business in a World of Imperfect Buyers, discussed Dealing With The Long-Term Consequences Of Moth-Balling A Business For Months. Here's an excerpt from the interview:
Tobias Carlisle:
You've got a reasonably differentiated view of what happens in the economy, I think, because you hold a number of businesses but they're all at a certain level. What have you seen as a … What's been the impact on the businesses as a result of the shutdown and COVID?
Brent Beshore:
Yeah, we own nine companies. The range is, we have a few businesses who are, if I looked at the income statements, I wouldn't be able to tell you anything is going on. To a few that have had a pretty big downturn in demand. It really runs the gamut. What I can tell you is … My favorite source of information is relationships that I have with businesses, right. I'm sort of spending, I would say, gosh. At least 20% of my day these days is just giving calls to different people and saying, "Hey, what are you seeing and how are you seeing it? Give me sort of your honest view on the ground."
Brent Beshore:
I think that the consensus is, if you have … Things are bad. I'm not going to sugarcoat it. In main street America, even if you're outside of the obvious travel, airline, event kind of space. Restaurants. It's still bad, and your prospects … I said that probably 90% of businesses have been negatively affected by this. 5% are kind of robust to it, they're unaffected, and then maybe 5% actually have a tailwind. Look, no one was on the pandemic anti-fragility train prior to this. It's not like people saw this coming, and it was sort of a good play. You got lucky if this helps your business.
Brent Beshore:
Most of the business, though, are somewhere between I would say … Gosh, kind of 10% off, and 30 or 40% off. These are just sort of normal businesses. Then you're seeing leading indicators, KPIs on longer sales cycles, that are all softening. Now, could they all bounce back? I mean, this is an interesting question of, when you look at different businesses there's some businesses that can defer demand. For instance, our glass and glazing business is a good example of this, right. No one is signing contracts right now to glaze a building. There's a lot of bidding going on, but no one is signing contracts.
Brent Beshore:
Buildings are still going to get built, the question is just when. The demand that you're losing now, and there's a backlog, so you don't immediately feel it. But sort of intermediate demand could snap back, and everyone says, "Okay, let's get back to work," and things open back up, it's business as usual. That's very much unlike a travel business, or a restaurant, where if you don't do it then, you're sort of lost it, right. It's not like you're deferring demand from that day to the next. It's not like a restaurant's going to go out of business for three months, and then going to have six months of business in the next three months, right. You can only eat so much.
Brent Beshore:
I think there's a lot of dynamics like that in these businesses, that … It really varies from being not great to pretty dire. Then you have a stop-start problem in a lot of these businesses as well, where trying to mothball a business … If you've never run a business, trying to mothball it sounds reasonable. Right? Yeah. You shut down, tell everyone to come back later, no problem. In reality, when you restart these businesses, you've got to think about all the key stakeholders. The stakeholders are all going to have differing circumstances, they're going to have different changes in their lives, and so employees are going to move. The momentum of going to work every day is not going to be there, right. You're maybe going to have different demands on your time, different responsibilities that pop up as a consequence of this.
Brent Beshore:
You're not going to have the same employee base when you come back, sort of try to flip the light switch back on. Supply chains are a mess right now. Almost across industries, without exception. When you-
Tobias Carlisle:
Was that pre the shutdown in the States, as a result of the shutdown in China?
Brent Beshore:
It was exacerbated certainly by it. I mean, it certainly depends on when you … How much ordering you've done, when you ordered it. Chinese New Year had just preceded it. If you'd stocked up prior to Chinese New Year, you're kind of in an okay spot. It was actually very fortuitous in that way. If you missed Chinese New Year and you didn't stock up before then, I mean, you're decimated.
Brent Beshore:
But it's a good example of the supply chains, you flip on the lights and say, "Okay, I want to start manufacturing my widgets again." All the ingredients that need to go into the mix to manufacture, you're likely going to have trouble getting a lot of those things. If you have a key component that you say, "Okay, now I can't get it through the guy I've worked with for 15 years. Let me go out in the market and source it." It's likely going to be a lot higher. You're going to have a pretty big delay on negotiating the contract. Sort of the natural friction of business is just going to kick in. You could be delayed, let's say the economy opens back up. You could be delayed by another two or three months, just based on the supply chain.
Brent Beshore:
Now it's going to turn to customers. Do customers have the same demand? Do they go and look for other people who can service the demand and want to snap back faster? I mean, there's all these issues that happen. When you think about, you sort of turn off the light switch, you mothball the business, and you try and go turn it back on. There is just a tremendous amount of friction, let alone the capital needs. I mean, you have lags in working capital. You're funding losses typically, to get things back off the ground. There's all these things that, what I fear, I guess, when it comes down to brass tacks, is that big companies are better set up for this than small companies. There's more redundancy, there's more access to capital. There's more heft to throw around with vendors. They're more critical for customers. Just frankly all around, big businesses are better set up for weathering this than small businesses are.
Brent Beshore:
I just fear that a tremendous amount of mainstream businesses are getting smoked. It's not that these owners are going to be losing six months to a year of income, that's not the problem. The problem is that they're losing their lifetime work, and they can't ever recover back into a competitive position. With that said, I don't want it to be all clubbing baby seals and drowning kittens around here, right. There's going to be … American ingenuity is incredible, right. The spirit of entrepreneurship.
Brent Beshore:
I am very long term bullish on the United States. I think it's just unfortunate for current owners, current executives, operators, employees. There's just going to be a lot of destruction. Some of it is going to be creative destruction. I think there's just going to be a lot of destruction that's just destruction, though. It's unfortunate.
Tobias Carlisle:
Yeah. That's the view that I have as well. Just before coronavirus kicked off, what was your view of the economy? Did you feel that it was running fairly hot, or what were you seeing? Can you remember back to … There was a time before coronavirus?
Brent Beshore:
Yeah. I had this really weird experience. I was out in Arizona, the day before it really hit me what was in front of us. I was out in Arizona the previous two days, and this was in very early March. We were having discussions with companies out there about expansion, about potentially opening up new operations. The economy. We actually had this exact conversation. What does the economy feel like? What are we seeing on the ground? The economy felt strong and sustainable, is how I would describe it. It did not feel like it was running hot in the sort of 2006, 2007 way. It felt …
Brent Beshore:
In fact, ironically, it's so funny to look back, and God has a great sense of humor. I even think I probably used the term, I just don't see a contagion on the horizon. You know? Whoops.
Brent Beshore:
Look, I think there's going to be a new normal that resets here. The economy was strong going into this. There's been a lot of destruction. I think there's going to be a lot of repair needed, and it depends on how long this thing goes, right? I mean, there's two schools of thought. There's the, hey, either the flattening the curve has worked or the virus is less deadly than we previously thought. All of the epidemiology projections have just been way off, I mean by in some way magnitudes order off. Which is great. I mean, that's something that should be celebrated. That's a wonderful, wonderful thing.
Brent Beshore:
One school of thought looks at that and says, okay great, we just open the economy up, in let's call it … Sometime in early May, and we get back to normal. Okay, I don't know what that normal would really look like. The challenges, if you look at a Singapore, who flattened the curve … It basically went down to very few infections. Opened back up, and then had to shut down again. That's kind of a nightmare scenario for the United States, is sort of rolling lockdowns over the next … Really, until we develop an effective therapeutic or …
Tobias Carlisle:
A vaccine.
Brent Beshore:
Yeah, immunization of some sort. I think that we've got kind of three phases to this. I think we've got the lockdown phase, or the rolling lockdown phase. We've got sort of a period of winter, for all intents and purposes. It's just going to be really hard. It's going to feel like you're kind of running in mud, type situation. A lot of risk aversion. I mean, capital markets are locked up right now. I mean, nothing is getting done that requires sort of banking and lending right now.
Brent Beshore:
That's mostly everything. I mean, real estate is locked up. Private equity is locked up. Venture capital is locked up. It's tough right now. I think you're going to have a period of a lot of risk aversion. I think you're going to have a period of dramatically reduced demand, sort of sustainably reduced demand. Then I think you get a new normal, where … My best guess is that we're probably not … Of course it's going to vary by industry, and there's going to be exceptions to this. But I think overall, we're not going to see the level of economic activity from 2019 until probably, gosh, 2022, 23. Maybe even 24. I mean, I can see a scenario where we have a pretty contracted economy for quite a while.
Brent Beshore:
The unemployment numbers are stunning. I've talked about this on Twitter quite a bit. It's way worse, the problem is … It's bad. It's unbelievably bad, and it's way worse actually on the ground than what those numbers are pointing to. Because 10 in 99 employees do not get counted, those don't get counted here. A lot of companies had been sort of wait and see on what the demand curve was going to look like. A lot of white collar … Sort of blue collar, retail, hospitality all went first. The next wave you're seeing is, a lot of Silicon Valley startups that are starting to lay off 20% to 50% of their workforces. I think that's going to ripple, ripple ripple ripple out into the economy.
Brent Beshore:
I still think 20% unemployment is probably a foregone conclusion, that we're going to hit that. Which is stunning. I mean again, it's just unbelievable. What does the economy look like? I mean, when one in four of your neighbors doesn't have a job and probably can't pay their mortgage. It is a challenging thought to go down that path, right? It's a challenge.
You can find out more about Tobias' podcast here – The Acquirers Podcast. You can also listen to the podcast on your favorite podcast platforms here:


 Apple Podcasts


 Breaker


 PodBean


 Overcast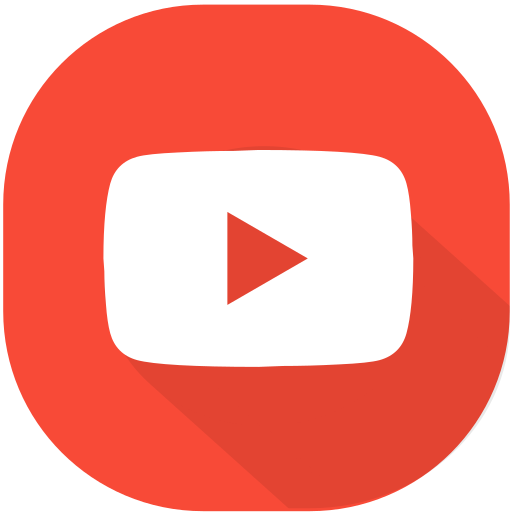 Youtube


 Pocket Casts


 RadioPublic


 Anchor


 Spotify


 Stitcher


 Google Podcasts
For all the latest news and podcasts, join our free newsletter here.
Don't forget to check out our FREE Large Cap 1000 – Stock Screener, here at The Acquirer's Multiple: