In this episode of the VALUE: After Hours Podcast, Taylor, Brewster, and Carlisle discuss why it's so difficult for companies to maintain their economic moat. Here's an excerpt from the episode:
Tobias Carlisle:
Jake you heard that somebody asked about the paper that we were talking about last week where you said, this is the… Can you explain the paper?
Jake Taylor:
Sure. It was it was just an observation of what was it like? Well, I don't have my notes in front of me-
Tobias Carlisle:
It was like 10,000 companies over 20 years 30 years.
Jake Taylor:
It was a lot of companies over a decent time period and it looked at how long was their competitive advantage sustainable. And they use different metrics to kind of identify it and they pick the best ones in each industry. So it was like adjusted a little bit for each industries, like sort of natural state of order. But the sustainability of being on the top was incredibly low. Like more than 10 years it was something like 5% or then 20, it was down at like a half of a percent, wherever the…
Tobias Carlisle:
Gone into the matrix.
Bill Brewster:
The matrix is swallowing them.
Tobias Carlisle:
You went to the funnel point when you're in the matrix.
Bill Brewster:
Right… was about to give everybody the pill.
Jake Taylor:
I took the wrong pill.
Bill Brewster:
That's right. Yeah.
Tobias Carlisle:
We all did. Maybe not Bill. Maybe Bill's taking the red pill right now or whatever it is.
Bill Brewster:
I don't know. I hope I'm not taking poison.
Tobias Carlisle:
Just what was the last point?
Jake Taylor:
The last point that it was it's incredibly difficult to be on a very, very longterm term to a have a sustainable-
Tobias Carlisle:
Over 20 years. It was like 0.05% or something, which is like one company or three companies or something.
Jake Taylor:
Yeah, no, it was more than that because of they studied so many, but it was like, you have a one and 200 shot of if a base rate of picking something with 20 years worth of sustainable competitive advantage-
Tobias Carlisle:
That just means it earns more than that it's cost of capital run.
Jake Taylor:
Well they had-
Tobias Carlisle:
A better than average ROI-
Jake Taylor:
I don't know the exact methodology. Yeah. Better than all their competitors on different metrics. So the takeaway would be for us, like all of these valuations are predicated often on 10 sometimes further out cash flows. If you're imagining that you are going to be the smart one that picks one in 200 and you're better than everybody else at this game, then kudos to you. I just question if we can all be that good.
Tobias Carlisle:
Is there a revolution going on? OSAM had that paper saying when the car came out, whatever it was, 26 to 41 there was a period of time where if you look at price to book value it gets absolutely smashed through that period of time value investing doesn't work for those 16 years. Are we now in a 16 year period where the whole economy transitions to that software layer being built out. And if you on the software layer, then you're making money. If you're not, then you just… And that was one of the statistics that I saw yesterday. If you exclude, I think Facebook, Amazon, Netflix, Google or FamG or one of those acronyms from the market, the earnings are down seven and a half percent year on year, which is a lot.
Jake Taylor:
Yeah.
Bill Brewster:
Yeah, you could throw that in with the Japan GDP print. That was pretty scary too.
Tobias Carlisle:
So 6.3. Down 6.3?
Bill Brewster:
Negative. Yeah. And that was like pre coronavirus. So yeah. The interesting thing that I've been thinking about, I'm sure other people had been thinking about it for four years, but I'm slow. So bear with me is the amount of efficiency that is in these bigger organizations. And like a lot of the times when people talk about data, I think it's just total nonsense. But I do think that some of the bigger organizations that have the capability to come in and analyze the data, I wonder if that like moat, for lack of a better term, is just getting wider and wider and wider because you're not going to be able to enter and compete without some sort of informational edge. And when that's sole proprietary and it's so hard to analyze.
Bill Brewster:
Because a lot of people are like, "We have so much big data." It doesn't matter if you don't know what to do with it. The ability to actually analyze it I think is where there's going to be real defensibility. I just sort of wonder if these bigger companies are getting so efficient that it's just very, very difficult to compete with and combine that with regulatory capture and you've got some nice-
Tobias Carlisle:
The big tech companies?
Jake Taylor:
Does that like the oil is the new information or information is the new oil kind of idea. And… Are they Saudi Arabia and we're?
Bill Brewster:
I don't know. This is where I think like Marcelo Lima is correct to advocate on behalf of Facebook because Facebook is able to get through the data and deliver insights to the small guy that would not otherwise be… He wouldn't have to. So if they can sell that data to the small guy, then maybe that guy can actually compete.
Bill Brewster:
I don't know exactly where the cutoff is, but I remember Mark Cuban talking recently about, he just said AI is super, super tough and the big four are really the four that can get there and you just need a lot of brute strength and a lot of willpower and smarts to be able to analyze vast quantities of data. So it's just something I've thought about because you look at the persistence of margins and it's either consolidation, which I think is somewhat overplayed, but there's some truth in that. Or there's something that's making these guys just hard to compete with. I don't know.
Jake Taylor:
Doesn't that kind of ignore history though as far as innovation goes and like the lack of predictability about it and it's come from a garage somewhere. Usually a not a giant corporation that's supposed to be the one that's has all the resources?
Bill Brewster:
Yeah. I think it also ignores nature. Things grow and then they die.
Tobias Carlisle:
It is very hard to see how you compete with something like YouTube for example.
Bill Brewster:
Yeah.
Tobias Carlisle:
Or even Google as such.
Bill Brewster:
Well that's the thing the internet. The internet trends towards a winner and sometimes you get a second player that's somewhat close or whatever, but like think of marketplaces. Ebay dominated that and there's no… Facebook has a shot like that they have the… That's a big enough audience that they could get it done but I don't know. A lot of this stuff does appear to be winner take all.
You can find out more about the VALUE: After Hours Podcast here – VALUE: After Hours Podcast. You can also listen to the podcast on your favorite podcast platforms here:

 Apple Podcasts

 Breaker

 PodBean

 Overcast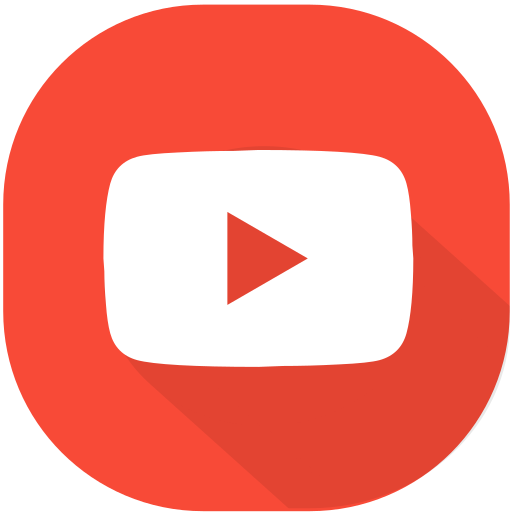 Youtube

 Pocket Casts

 RadioPublic

 Anchor

 Spotify

 Stitcher

 Google Podcasts
For all the latest news and podcasts, join our free newsletter here.
Don't forget to check out our FREE Large Cap 1000 – Stock Screener, here at The Acquirer's Multiple: