During his recent interview with Tobias, Jeff Gramm discussed life as an activist investor. Here's an excerpt from the interview:
Tobias Carlisle:
Right. Your first position, was that … would you characterize that as an activist position, or when did the activist philosophy and strategy develop? How did that occur?
Jeff Gramm:
Well, you know, so HBV at my very first job, because it was a distress fund, it inherently did lots of activism. Then I … because I was not a lawyer, I kind of carved out a niche there as the equities guy, or just like I did more of the equities or the post, re-orgs. A lot of that was activism.
Jeff Gramm:
When we bought into Denny's, we owned the bond and the stock. We ended up doing a 13 D. I got the write the 13 D myself. We led on a PIPE that you know, ultimately, led to …
Tobias Carlisle:
What's the PIPE for folks who don't, who haven't heard that expression before?
Jeff Gramm:
Sure. It's a private investment in private equity. You know, so we had tried to do just a rights offering to backstop a rights offering, but the company wanted to raise more and so the way to do that was to do a PIPE. We got a bunch of other investors, and we did it. I remember it was at a dollar ninety. I don't remember how many, how big it was.
Jeff Gramm:
I think it was like sixty or eighty million dollars. Maybe more, because I think that HBV did sixty. You know, they had a lot of debt and this allowed them to refinance all their debt. It really gave that business a fresh start.
Jeff Gramm:
You know, that was in the day where … There were lots of ideas back in the early 2000s that were like, here's a very easy, simple to understand business. It trades at a discount because of a leverage and we can fix this leverage with a little bit of activism.
Jeff Gramm:
I mean, we did a lot of those kind of deals, and they almost always worked. It's not as easy anymore. You know, that's more priced-in now than it was back then.
Tobias Carlisle:
Right. So Bandera was in that initial position probably, I don't know if you characterize this as an accidental activist position. What about the first position where you went into it anticipating that you might have to do some activism, or where activism was the thesis for what you were going to do?
Jeff Gramm:
Yeah, and I think to be honest there was a little bit of naivete there. I think if I was in that position now, when Blue Cross gets to 50 percent, I don't know what I'd do. I think I'd go to them and just say buy me out for my cost basis and let's just … You know, you won. You know?
Jeff Gramm:
But back then I was young, and I had lots of energy. I was like, "F this, I'm going to make these guys do the right thing." It was like a campaign of letters, of persuasion. I talked to every board member. I sent lots of letters to the guy who ran Blue Cross of South Carolina.
Jeff Gramm:
Blue Cross of South Carolina was actually a very big business. It was a multi-billion dollar business. They owned a data processing firm in Dallas that was a billion dollar company. It was in the top five in value of the state Blue Cross affiliates at that time. Of the independent ones left.
Jeff Gramm:
This company had, I can't remember what the market cap was, but it was like 20 million, maybe 15 or 20 million before it went to five cents. Then it was … You know, like effectively zero. I mean, I do remember, because there were 10 million shares outstanding, so it was about a 20 million dollar business when we first reached out to Blue Cross, and we very much tried to play it as we can work together here. We're perfectly aligned, but we can get aligned. You can get what you want, which is expanded, affordable coverage for your customer base, and you know, we can get what we want, which is a little bit … You know, better governance and oversight and to run this thing like a business.
Jeff Gramm:
We really pitched them on that. We went to them with a whole lot of different plans. We had pitched to them, you know, sell down to like, go to 49 percent. You'll have effective control of the board, but we'll split the board.
Jeff Gramm:
We had heard through the grapevine at some point that they were likely going to do that, because their … The company, you know, once it got back to being healthy, wanted to go back and expand in Georgia and Tennessee again, but Blue Cross, you know, didn't want to be perceived as stomping on the toes of the Georgia and Tennessee plans.
Jeff Gramm:
We were pushing that angle and ultimately in the end they decided that they just wanted to own it. We had … I mean, I think it was like a three or four month negotiation where they would name a price, you know … because it began like the stock was at two, they bid us like two and I asked for 10.
Jeff Gramm:
We went back and forth, and it got to five. They were like, "Well, look, we're offering you five. It's an absurd premium." I think they thought that five was probably my number, and so they got mad and they walked away. Then at some point we finally settled on six fifty.
Jeff Gramm:
Yeah, that was …
Tobias Carlisle:
In terms of …
Jeff Gramm:
Oh no, sorry. Well, I was just going to say that that was the craziest, you know, when we announced that deal, they wanted to be in charge and so they did it as an 8K. No press release during market hours. It was a confusing deal to a lot of people. It looked to some people like they were just buying out us, and so the stocks at two, there's this thing like announced at six fifty, which is a buyout from like a company that was going to close the deal. The stock got traded up to like two fifty.
Jeff Gramm:
It traded there for awhile, so you could buy that stock at two fifty knowing with full certainty that you're going to get six fifty.
Tobias Carlisle:
For how long?
Jeff Gramm:
It was crazy. It was like … I think it was like a week.
Tobias Carlisle:
Yeah. Right.
Jeff Gramm:
You know, and I couldn't buy any. You know, and I had people call me like, "I'm buying this thing!" I was like, "Well, you're a lucky motherfucker. I can't believe that you're buying it," you know?
Tobias Carlisle:
What about the first position that you sort of … You knew that you would have to be the prime mover, activist to sort of achieve the ends that you were seeking.
Jeff Gramm:
Well, I mean that …
Tobias Carlisle:
Anything that you can think of that really, that stand out.
Jeff Gramm:
Yeah, I mean that was that one. That was certainly an activist one. I can't remember what … Oh yeah, okay. We did one in Purliss Systems.
Tobias Carlisle:
Mm-hmm (affirmative). What, vintage?
Jeff Gramm:
So, Purliss was … This was during the financial crisis, so this was '08. Purliss … PR …
Tobias Carlisle:
He was submitting it around about that time.
Jeff Gramm:
It was in that net, and it was … It was a company that did software for printing software, you know? They would have like … Yeah, like when people would make printers, they would pay Purliss a little licensing fee to use a little bit of our stuff to service these old Nobel networks and systems that … I guess they kept them in the printers because it didn't cost them anything, and perhaps there were a few hospitals and schools that were still using it.
Jeff Gramm:
They had a little royalty stream, and there had been an activist who took control of the business effectively and then his fund had to close and so then he, you know, essentially just began to run, got to run Purliss. We were like, "Hey, wait a minute."
Tobias Carlisle:
Was that Locksmith?
Jeff Gramm:
Yeah, that was Tim Brock.
Tobias Carlisle:
Right.
Jeff Gramm:
We didn't really know Brock well. We were like suspicious. Is he just doing what the old guys were doing? We bought 20 percent. There was a huge ownership by the Wisconsin investment board, and it was like … I mean, and I've had this happen multiple times. You'll call up a big holder, you know, ask if they're selling. Would they like to do a transaction, would they like to do a private transaction without a brokers fee?
Jeff Gramm:
They're like, "No, we're not selling, we're not selling. We're not selling." Then one day on the open market, like bam bam bam, every bit gets hit. That is what happened to us on Tandy, too. You know, so all of a sudden we're like at 20 percent, and we ultimately got two of the five board seats.
Jeff Gramm:
We ultimately pushed for that company to do a self tender and to effectively liquidate. It was contentious. Tim didn't want to do it, like he thought it was … You know, better for shareholders to create value by finding a deal. After we did the self tender, so we bought it, I think it was around … I could be wrong on the numbers. I think it was around a buck 30 or a buck 40. We did the self tender at 325. That bought out us and a lot of other shareholders.
Jeff Gramm:
He took this remaining ten million or five million dollar stub, and he ultimately bought a business and sold Purliss for seven dollars a share.
Tobias Carlisle:
Wow.
Jeff Gramm:
You know, Tim actually created a lot of value for shareholders. We, and I've become extremely close friends with him. We were very, you know, like a lot of contention at the time. I kind of wish I could go back in time and have the relationship that I have with him now because that, you know, I have a very high opinion of him.
Tobias Carlisle:
I followed it because I was buying net net at the time, and I met Tim at a value investor … An activist conference. By the time he'd got control, and so that would have been 2008 or '09, I would say. I just followed, I didn't ever have a position in it after he got control, after it wasn't net net. I just sort of watched it and followed it. I didn't know what had happened to it. That's great.
You can find out more about Tobias' podcast here – The Acquirers Podcast. You can also listen to the podcast on your favorite podcast platforms here:


 Apple Podcasts


 Breaker


 PodBean


 Overcast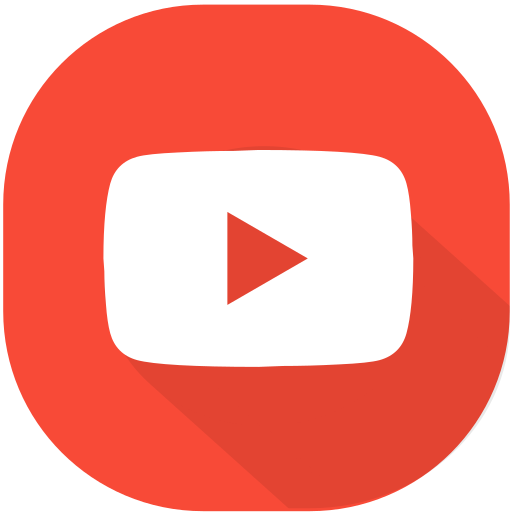 Youtube


 Pocket Casts


 RadioPublic


 Anchor


 Spotify


 Stitcher


 Google Podcasts
For all the latest news and podcasts, join our free newsletter here.
Don't forget to check out our FREE Large Cap 1000 – Stock Screener, here at The Acquirer's Multiple: