During this week's episode of the VALUE: After Hours Podcast, Taylor, Brewster, and Carlisle discussed Is Coronavirus The Crowbar On The Tracks Of Our Train Of Fragility. Here's an excerpt from the episode:
Jake Taylor:
So my segment is going to be how the Coronavirus might be the crowbar on the tracks that is derailing a lot of the fragility that we've built up in our system. So I'm going to do it in sections and maybe I'll try to keep each section and then you guys riff on it.
Bill Brewster:
Sounds like a plan [inaudible 00:03:05].
Jake Taylor:
I didn't say anything yet.
Bill Brewster:
I tried hold you back though, we won't let it.
Jake Taylor:
All right, so first place to start is, let's go with the supply chain. So just in time they like to talk about how it can increase the, or decrease your inventory expenses by up to 75%. And they highlight companies like Toyota, and Dell, and Harley, and how it's such a good thing that we have this just in time. Well, that's maybe turning out to be a fragile situation and a short win and a long loss, potentially. You look at the iPhone and it's built in 10 different countries.
Jake Taylor:
Everything is shipping all over the world to get to us. 80% of our antibiotics are made in China. So we have all these different things that are very important to our day-to-day lives that are based on a just in time framework. So topic number one I guess is how fragile is our supply chain?
Tobias Carlisle:
Yeah, fragile, I've been saying this for a little while on different podcasts, but I think that some of that, China's the just in time manufacturing hub for the entire world and you've got lots of things out there that even if they have just one component in them and they're sitting waiting for that one component, the thing doesn't get made. So I think that this problem is something that rolls on and on and on. I probably have to revisit just in time. I don't know if that's a sensible way of doing it, maybe you've got to stock par more parts.
Bill Brewster:
Yeah, I mean, I said it last week, I'll say it again, Damick Mercury was like way ahead of the curve on this. I mean he highlighted this exact issue three weeks ago. My man Charlie Grant he just said on Twitter that he got some major Dow component company said like, there's no way we're going to vie back from this because the supply chain so messed up.
Tobias Carlisle:
Going to be back at all?
Bill Brewster:
No, so I think what his comment is if you are betting on a V-shaped recovery from this. It's just structurally impossible for some of these companies to V back. I happened to be pretty bullish on service industry and travel related companies because you don't need the supply chain to come back together. You just need people to be confident to travel again, and it's also the sector that's gotten the shit kicked out of it lately.
Bill Brewster:
So that's where most of my focus is. But if you think … I mean whatever manufacturing company you to pick, it's going to take a while to get all this stuff put back together again. I was talking to my neighbor is in private equity. He does a retail focused private equity. He has some company that distributes through either Walmart or Five Below or something like that. They're planning on two months of no inventory. They're just not going to have product for two months. That's their base case. That's crazy.
Jake Taylor:
Yeah, so speaking of travel, a few things for you that … I mean, we live in an interconnected world like never before and if you look at, Jeffrey West has this interesting book called Scale, which is all about networks and big cities tend to produce more of everything that is human.
Jake Taylor:
So including innovation, economics, but also disease, sickness, it spreads faster. And so the number of global arrivals, according to the world bank in 2009 was 900 million. So that's how many people went to another country and touchdown down there. By 2018 it was 1.5 billion. So we have a disease or a virus like Corona virus has the potential of getting all over the world and really showing us that an interconnected world has its downsides as well.
Tobias Carlisle:
Here's a question that I've been thinking about in relation to that. Why is it that some countries in the world are so far behind that the … Everybody knows that by now that it doubles every five to eight days.
Jake Taylor:
That's what I've been reading so far in a couple of different places.
Tobias Carlisle:
And so you can look at what's happened in these other countries and say that's what the future looks like for the US but why is the US already so … What has happened to make the US, to make us so far behind that process? And it's the UK, the US, Australia as well as sort of delayed. Whereas there are some countries like Italy, China naturally, Iran was caught really early. Why is that? Why is this such a lag between some countries and others?
Jake Taylor:
I don't know, I think it's we just haven't gotten there yet. I think we're just like on the same train, but a few cars.
Tobias Carlisle:
I'm just wondering why we're that far back?
Bill Brewster:
Well, I mean, do we know that we're actually that far back, right? I mean part of the issue is the amount of testing.
Tobias Carlisle:
That's a good point.
Bill Brewster:
So, I mean, I was talking to my buddy's girlfriend who is an ER nurse and she's like losing sleep right now because she's like, we are already at capacity and this flu season is already bad. And she managed through the swine flu. That was her first year nursing. They had to have pop-up hospitals. They had to build tents out back and she was like people aren't really thinking like, God forbid you break your arm or you need an emergency service. How are the nurses?
Bill Brewster:
Your nurses might be sick, how are they going to be … I mean, there's just a lot of issues right now that are coming in. I think maybe some are people are attributing flu symptoms to this. I don't know. Google again, I'm sorry, I'm not trying to spread misinformation. I'm just having a discussion here.
Jake Taylor:
So, as of yesterday we were at 1000 confirmed cases in the US and, well, when you don't test, you don't have to worry about it.
Bill Brewster:
That was my high school theory.
Jake Taylor:
Doubling every five to eight days … Good point, I mean, there are anywhere from 50 to 65,000 ICU beds in the US and there are different numbers for some reason, I don't know why, but we're in 30 days from now doubling every five to eight days, we're at 64,000 at that point, right? So within a month we'll have all of the ICU beds full. If they aren't, we're already full with people with other things, right? So we're medically, I think we're very flatfooted for this, and not just medically, but actually from a health standpoint. One of the big predictors of morbidity for this is other cofactors like smoking and obesity. And that actually should be quite a bit of concern for us because we're … In 2018, the CDC had us at 42% obesity rate in the US. We have a similar number who are deficient in vitamin D, which may be another thing that would help us fight off a virus like this.
Tobias Carlisle:
Just getting some help there.
Bill Brewster:
Yeah, are you telling me that I, this is my pitch to move out of Chicago? Vitamin D deficiency.
Tobias Carlisle:
Just go stare at the sun.
Jake Taylor:
I think this is the pitch for-
Bill Brewster:
I can't dude. Have you seen Chicago weather in the winter? Actually this has been a nice winter.
Jake Taylor:
I think the pitch is honestly is for you. If you to manufacture that heart attack moment that makes you kind of get your shit together from a health standpoint. This is a great time to reevaluate your health protocols for your own health and if you ever needed a reason to want to take it up a notch and how you take care of yourself, this is a great reason to do it. 35% of us aren't getting enough sleep. 9 million adults are diagnosed with chronic bronchitis.
Jake Taylor:
I mean, we are unhealthy already. I wouldn't be shocked if we didn't have even maybe somewhat higher mortality rates than what some people are predicting that one to two to 3%. If it gets into the population that is already at risk due to poor health previously, like, holy shit, I mean, this can be pretty bad.
Bill Brewster:
That's sort of, I guess, in retrospect over the past three weeks how my thinking on this has really shifted is I didn't understand how the wave worked. My mind wasn't mathematically doubling every couple of days and I didn't also understand sort of how constricted the system was in conjunction with the wave. So I think I thought this would be a lot shorter in duration than I do now, and what did you say? You said a couple of things that I triggered investment related thoughts.
Bill Brewster:
Oh, I was listening to a call that JP Morgan had and the guy said, part of the problem, right is … So I used to own ABM, Bev, I'm out. I've been out for a little bit and the reason is I was listening to this call and he just said, it's about to get cold in the Southern hemisphere and they are fundamentally not prepared from a health standpoint. And if you are a company and your growth is dependent on emerging markets and God forbid you have leverage on top of that, I want nothing to do with it. I sold Philip Morris for the same reason.
Bill Brewster:
I thought that I had assumed a decline curve and this is totally illuminated a risk that I just don't want to have to deal with because this thing is mowing down smokers. I don't know, at the risk of sounding alarmist, I really hope it is sort of not what everybody's worried about. I grew up in Florida, we always used to worry about hurricanes and they didn't come and I was happy about that. But yeah, this thing could get bad.
Tobias Carlisle:
I think often the reason that things are better than people expect is that people do something about it as they see it coming, but the US has been quite fortunate in that we are the last train in the caboose and not at the front of the train. And so we have had more time but we have done nothing with it, so that makes me a little bit nervous
Bill Brewster:
Dude, it's so frustrating and that's what I … I mean I sent out a tweet today, we'll see if Trump sees it. I'm sure I'm the only one he's seeing, but that's what I said. I was like, if you want the stock market to sort of-
Tobias Carlisle:
Get some confidence.
Bill Brewster:
Yeah, fucking come out and say the army is here to help and we are ready to set up temporary hospitals and we'll get through this together and yeah, it might be bad. Floating a payroll tax cut, that is insane to me.
Jake Taylor:
Yeah, they cut rates. That's the only thing-
Tobias Carlisle:
That's the only thing that works.
Bill Brewster:
Okay, cool, we're going to bail out the uneconomic industry in the US.
Tobias Carlisle:
What about bailing out the cruise companies? They're owned by billionaires and they don't listen. They're not domiciled in the states for taxes. They'd go down if that happens.
You can find out more about the VALUE: After Hours Podcast here – VALUE: After Hours Podcast. You can also listen to the podcast on your favorite podcast platforms here:

 Apple Podcasts

 Breaker

 PodBean

 Overcast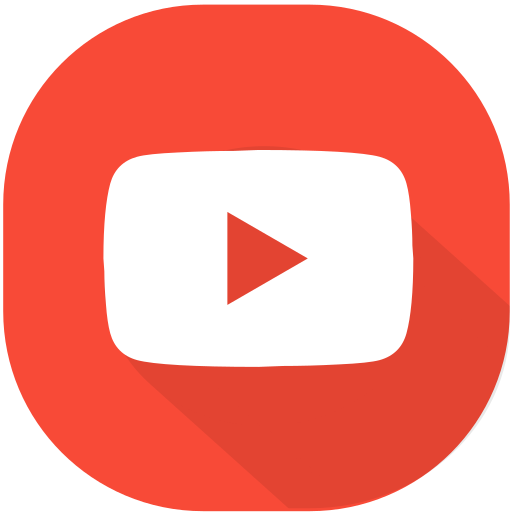 Youtube

 Pocket Casts

 RadioPublic

 Anchor

 Spotify

 Stitcher

 Google Podcasts
For all the latest news and podcasts, join our free newsletter here.
Don't forget to check out our FREE Large Cap 1000 – Stock Screener, here at The Acquirer's Multiple: