During his recent interview with Tobias, Jeff Gramm discussed How To Successfully Invest In Small & Micro Caps. Here's an excerpt from the interview:
Tobias Carlisle:
Right. What about The Joint? That's a name that lots of folks who trade in micro caps will know.
Jeff Gramm:
Yeah. You know, I love The Joint.
Tobias Carlisle:
What's the thesis there?
Jeff Gramm:
Sure. So it's a chain of chiropractic clinics. They have kind of an interesting model where they don't take insurance, it's all private pay. It's like an open floor plan, like they don't take appointments. Like you walk in, like after your kind of initial assessment, you know, for your subsequent appointments, you're in there like five to seven minutes.
Jeff Gramm:
You get your adjustment, you have a membership key card, and when you talk to people, everyone, the customers love it. The chiros love it. The owner of the franchise loves it. You know, one funny thing about a value investing is I feel like you know, we kind of … Everyone puts a discount on growth, right, because if you're wrong about the growth rate, you get killed.
Tobias Carlisle:
I think deep value guys put a discount on growth. I think there are lots of compoundists out there.
Jeff Gramm:
Well, they put a huge discount on mine. Yeah. Yeah.
Tobias Carlisle:
They love it.
Jeff Gramm:
But deep value guys will, they'll look at a terrible, declining business and view trailing earnings as …
Tobias Carlisle:
Gospel.
Jeff Gramm:
Some kind of impenetrable fortress. Like, well, this isn't five times earning. The Joint trades at a high multiple, but the path to domestic growth is just, it's clear. This company is going to grow. The growth is very low-risk. It's a question of how long it takes. You know, that's the kind of … The big factor with this one.
Jeff Gramm:
I feel like that's just a dynamic I've seen before. Probably the best investment in the history of our fund was Popeye's. I don't think it was the best percentage return, but in terms of the risk, reward and the impact on our portfolio and the kind of … You know, we … Owned that thing for many, many, many multiples. It always felt like the path to creating the value was just clear.
Jeff Gramm:
I feel like The Joint is very similar. With Popeye's, it's a little bit easier to describe with Popeye's because all of the listeners will know what Popeye's is. It was a fried chicken chain. In the domestic US, they had a very good following. The unit economics were good and improving, and they had a good CEO.
Jeff Gramm:
They had these huge holes in their geographic footprint, so they were based in Atlanta. When I bought the stock, there were less than 10 Popeye's in North Carolina. You know, holes like that. Then they had a huge opportunity for infill. They were strong like in Houston, and then there was like a two-year period where they built like 30 more restaurants in Houston and they all performed well.
Tobias Carlisle:
Mm-hmm (affirmative).
Jeff Gramm:
You see this and you're like, "Oh my god, this thing." With franchising, you can only grow at a particular rate. You can do the Bo Jangles thing and just, get any old franchise G that applies and grow extremely fast, but that's really the way to do it. You know, so Popeye's, it took time to get the machine going, the franchise growth machine, but they had it in place and you just knew for the next 10 years, this is going to be very low-risk growth.
Jeff Gramm:
That's how it played out, and we got the added bonus of an excellent CEO. I think with The Joint, I like the management team. I think the CEO is good. I think it's the same thing where we're finally, like we have this franchise machine. It's stronger in some regions than others, but there are lots of pockets with like very dependable growth. You know, so I can get to some pretty big numbers.
Jeff Gramm:
It's a 200 million dollar company now, I can easily get to 300 million. I don't know if it's going to be a 500 million dollar company or a billion dollar company but I don't feel like I have to know. I'm buying it for so cheap that I'm going to do well. The real question is, am I going to do exceptionally well?
Tobias Carlisle:
Right.
Jeff Gramm:
Unless coronavirus becomes like a terminal risk for all of us, you know.
You can find out more about Tobias' podcast here – The Acquirers Podcast. You can also listen to the podcast on your favorite podcast platforms here:


 Apple Podcasts


 Breaker


 PodBean


 Overcast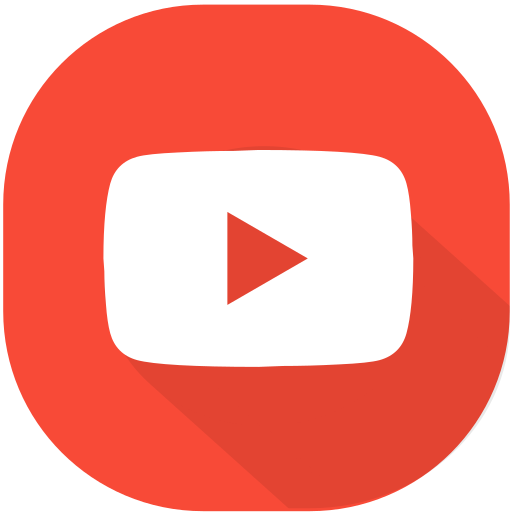 Youtube


 Pocket Casts


 RadioPublic


 Anchor


 Spotify


 Stitcher


 Google Podcasts
For all the latest news and podcasts, join our free newsletter here.
Don't forget to check out our FREE Large Cap 1000 – Stock Screener, here at The Acquirer's Multiple: