In this episode of the VALUE: After Hours Podcast, Taylor, Brewster, and Carlisle chat about Coronavirus: Markets In Turmoil! Here's an excerpt from the episode:
Bill Brewster:
With respect to how long Coronavirus goes on, I think you… I think it might be Q4 man. I think we might be into December still hearing about it.
Tobias Carlisle:
I'm sure.
Bill Brewster:
Dan McMurdy was pretty early on this. I don't… like you, I don't know how much is necessarily Corona virus related, but when you start working back through the supply chain with all the operating leverage that is in supply chains now and all the just-in-time inventory that everybody has worked so hard to get to, it could be a real deal.
Tobias Carlisle:
Yeah. It's surprising that it hasn't shown up yet. I guess the US just hasn't panicked yet properly.
Jake Taylor:
Yeah. I don't know… I think one thing that we all forget is that if we looked at a dollar weighted paying attention, there's a lot of money out there that is not, they're not living this stuff all the time. They're living their lives, they're doing other things, they're going to their kid's soccer game. They're not hanging on every single report on that Bloomberg, or on Twitter, they're just living life. And I think the under reaction sometimes surprises us because it's like, "Dude, isn't this seemed like a bigger deal. No one's paying attention. Nothing matters anymore." Right. But maybe it's a little slower to diffuse out into the ecosystem than guys like us who are on the front lines think about.
Bill Brewster:
I didn't think about it. I thought I was like, this is SARS 2.0, it's bird flu. I've been through this before. It is bigger than that.
Tobias Carlisle:
Yeah. I always… I joke to my wife that the CDC has its annual advertising campaign and they come out with Zika virus. Be worried about that for this year's SARS, this year MERS, this year… And then this year they were like, "Come on, we got to come up with something new, Corona virus." But I don't know anything about anything. I don't know anything about anything, but it does seem to be worse than those other early advertising campaigns, I think. I think that this is a real blockbuster.
Bill Brewster:
Warren Buffett was saying it yesterday, right, where he was on CNBC and he was like, "I…" He was basically saying that he talks to Bill Gates, but he wouldn't be like Bill Gates thinks is, but apparently Bill Gates thinks that it's going to last through the heat, and we'll see. But I think Buffett was hinting that he thought it might be a bigger deal than people let on. But I could be, I don't know. I was tired when I watched that.
Jake Taylor:
What do you mean you don't know anything? You're… we're all now virologists and supply chain managers.
Bill Brewster:
Haven't you gotten your Twitter education on viruses?
Tobias Carlisle:
Yeah, it's beyond me, honestly. I try to ignore anybody who expresses an opinion.
Bill Brewster:
I'll tell you how it won't get beyond you. You could have a concentrated position in airlines, and then it comes right to your front door.
Tobias Carlisle:
I got a little position, it's hard to pick out the airline from the rest of the portfolio and there's a lot already in there.
Bill Brewster:
I'll tell you who I like. I like the guy I mentioned, and for anyone that thinks that I've fully abandoned value, this is a 10 basis point position, and it's blank. And this guy is like, "I thought you were a value investor."
Tobias Carlisle:
I saw that one.
Bill Brewster:
"Well, listen here dude, I still own the airlines and it hasn't been fun. I'm so happy I have this label that you've put me in [inaudible 00:10:51], spirit off 10% Ryanair down 11. I don't really care. But that was a painful thing to look at."
Tobias Carlisle:
Is that impacting the domestic carriers because I've got a position in LUV. How's that tracking?
Bill Brewster:
Yeah, I guess the argument is it's going to reduce the amount of people coming into the US and that's going to hit load factors. I don't… I think that this is a good test, right? Everybody that is long the airline thesis has been saying like, "Well, they're going to be able to pull in capacity. So let's see." It's… we'll find out if we're right or not. But even if we get through this, people are going to be like, "Well, the Max was out of production, so we have to wait for a recession. I don't care. Keep the cloud of doubt on, we're just buying all the shares."
Jake Taylor:
I know this man who runs a manufacturing company and he keeps six months of inventory on hand at all times, which every MBA from McKinsey would have screamed bloody murder about tying up that much working capital.
Jake Taylor:
However, on these type of situations when he's the one who's still delivering and no one else can, what do you think that does for his brand and for his company? And does it much more compensate the cost of carrying extra inventory? He said he does it for the same reason that we have two kidneys. You need to… you need a backup, right. Because shit can happen. And I think that's really smart and I wonder if maybe where a lot of public companies especially aren't doing enough of that kind of longterm thinking and trying to optimize for too short of a time horizon-
Tobias Carlisle:
Almost certainly. How could you justify that?
Bill Brewster:
Got to get your ROIC up.
Tobias Carlisle:
Yeah, that's fine.
Jake Taylor:
So all the compounder boy can buy it.
Bill Brewster:
Yeah, that's right. You got to sell all your assets, sale leaseback them, get your ROIC going, and get your stuff streamline. Especially with rates at like where they are, carrying some extra working capital is not… you just finance it.
Jake Taylor:
Yeah. What… one thing that's scary to think about those if this type of thing creates a push away from specialization and a more towards localization of resources and economies. It makes… if you look at Tibet for instance, there are a relatively poor GDP per capita and it's because they're on an island, relatively speaking. They don't… and they're jacks of all trades, they know how to fix a diesel engine and do a million different things, but they're not specialists at any one thing, which is what tends to create the most wealth when you have the facilitation of trade. If everyone goes back to being local experts more because of something like this, we could be materially poor potentially as a species.
You can find out more about the VALUE: After Hours Podcast here – VALUE: After Hours Podcast. You can also listen to the podcast on your favorite podcast platforms here:

 Apple Podcasts

 Breaker

 PodBean

 Overcast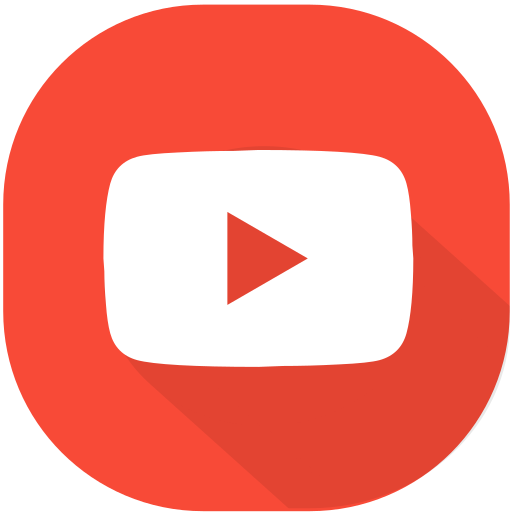 Youtube

 Pocket Casts

 RadioPublic

 Anchor

 Spotify

 Stitcher

 Google Podcasts
For all the latest news and podcasts, join our free newsletter here.
Don't forget to check out our FREE Large Cap 1000 – Stock Screener, here at The Acquirer's Multiple: