In this episode of the VALUE: After Hours Podcast, Taylor, Brewster, and Carlisle chat about Are We Approaching A Golden Decade For Value Investing. Here's an excerpt from the episode:
Tobias Carlisle:
So I've got a topic going to throw this out that probably going going to get a lot of hate mail for this one, but this is what I think. So I'm going to say it anyway. First 10 years of my career like roughly early 2000 to 2010, very expensive, but good stocks were flat for that whole decade even though the underlying fundamentals of them was surging. So there were a lot of stuff, GE is an example, there were a lot of companies that were lionized in the late 1990s because they could beat by a penny.
Tobias Carlisle:
They were very strong. They rode it all the way up to the top and then just traded water for a decade. As even though the fundamentals continue to be very strong, I've seen that analysis done of Microsoft and Microsoft did-
Jake Taylor:
Microsoft was-
Tobias Carlisle:
… very well for the most part through the next decade. Last decade, those companies have, once again, the stock prices have done very well. Even though the fundamentals have been largely the same and value stocks, which did very well in the first decade. Even though they kind of junky accompanies that not as good fundamentals, they're a bit rougher have not done as well. This decade, there's been that price compression in them to the point now where I put this out on Twitter yesterday, the fame of French, but French of fame of French has a data website where you can pull up different return streams. It's all free. You can just pull down a CSV file and you can go to town on it, do whatever you want with it. So I put down price to cashflow because I think that's a pretty good proxy for the way that a lot of guys invest on a enterprise value to cashflow will be better.
Tobias Carlisle:
We've got to work with what we've got. It shows that the cheapest decile the cheapest portfolio, the value portfolio is now yielding more than its long run average. And the only two times that that's happened in recent memory was 1998 to 2000 and 2009 at the bottom and both times value in on a very good run, straight afterwards. So I just wonder if we're about to go into another decade where extremely expensive stocks are going to trade flat for a decade, even though the fundamentals continue to be quite strong value stocks, even though the fundamentals are pretty rough, I think they're going to have a better run on an absolute basis, but certainly on a relative basis.
Jake Taylor:
Yeah, I would love to know what the debt looks like on that portion of the cheapest 10% versus the cheapest 10% and the other timeframes where it did well because my anecdotal, just like digging through the garbage bin like I do has been a lot more leverage that makes me uncomfortable compared to previous-
Tobias Carlisle:
Almost certainly.
Jake Taylor:
Gabbage mainly.
Tobias Carlisle:
Almost certainly, yeah.
Jake Taylor:
Which makes the game a little harder. There's probably just more zeros baked into there. So I don't know. It's will you get the same outcome? Maybe, but it might be a little bit different this time than it was in those other times. I don't know.
Bill Brewster:
Yeah. Those are the two thoughts that I had. How much leverage is on top of the equity and then how cyclical are the underlying earnings, right? I mean, that's how you capture the both parts, right? And then the question is, well, was it any different back then? I mean, I don't know. I think that-
Tobias Carlisle:
You think it's [inaudible 00:20:42] for her.
Bill Brewster:
Yeah. Well, one way that you could probably mitigate that is a repurchases. Now, some cynic would say, well, share repurchases are procyclical, so that's not going to do anything for a cyclical business. But I don't know. [crosstalk 00:20:58]-
Tobias Carlisle:
You guys don't cry my golden age of value thesis, new golden age for value.
Jake Taylor:
I would love to if that was the case. I mean, there's no one rooting for that more than the three people sitting on this podcast right now. However, I just am a little nervous about if actually we have apples to apples here.
Tobias Carlisle:
That's because you've got Stockholm syndrome. You've been brutalized for a decade.
Jake Taylor:
That's fair.
Bill Brewster:
I just think it's going to be really hard for… I mean the game is hard. It's going to be hard in the future. And there's some names that [inaudible 00:21:37] scratched.
Tobias Carlisle:
What do you do? Go by name by name? Is that what you're saying?
Bill Brewster:
Yeah. Well look, I mean, the way that I know how to approach it is like, I mean I'm buying booking it's not financial advice. Don't do it if you don't know what the hell they do, but I think it's great business-
Jake Taylor:
They make books, right?
Bill Brewster:
Yeah, that's right. I think it's a good business. I think they've demonstrated their ability to survive with Google flexing on them a little bit. You've got a secular grower at an average multiple. So that's how I try to invest.
Tobias Carlisle:
Can I just say hats off to whichever advertising agency came up with that booking. It's booking excellent. Or booking great. Booking.com. That's one of the best ads I've seen in a long time. Unforgettable.
Jake Taylor:
Hey Bill, are you-
Bill Brewster:
[inaudible 00:22:26] was pretty good too actually.
Jake Taylor:
Are you a secular grower or a secular shower?
Bill Brewster:
I'm more of a neither. I'm more of a turtle. Anyway-
Jake Taylor:
It's cold in Chicago.
Bill Brewster:
That's right. That's exactly right.
You can find out more about the VALUE: After Hours Podcast here – VALUE: After Hours Podcast. You can also listen to the podcast on your favorite podcast platforms here:

 Apple Podcasts

 Breaker

 PodBean

 Overcast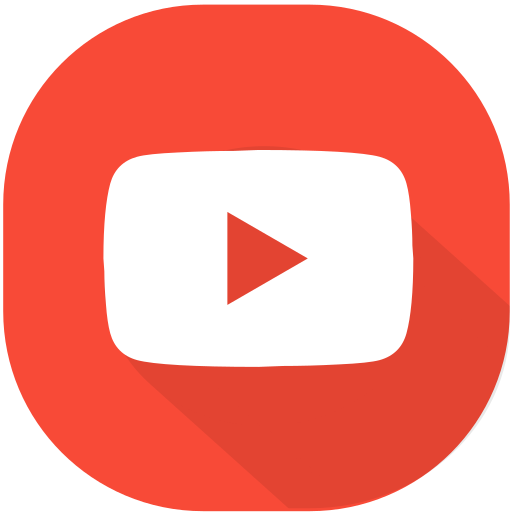 Youtube

 Pocket Casts

 RadioPublic

 Anchor

 Spotify

 Stitcher

 Google Podcasts
For all the latest news and podcasts, join our free newsletter here.
Don't forget to check out our FREE Large Cap 1000 – Stock Screener, here at The Acquirer's Multiple: