In this week's episode of the VALUE: After Hours Podcast, Taylor, Brewster, and Carlisle discussed the origins of high performance conglomerate, Jack Henry $JKHY. Here's an excerpt from the episode:
Tobias Carlisle:
So I'm talking Jack Henry. It's another high-performance compounder, because that's one I'm obsessed with at the moment. It's a very interesting story. It started in '77 by two guys who knew each other, Jack Henry, and Jerry Hall, not the model, who's married to Murdoch, another guy with the same name. They're in Monet … It's in Missouri. It's a little town in Missouri.
Bill Brewster:
Oh, it's Monet.
Tobias Carlisle:
Monet. I was guessing.
Bill Brewster:
If it's Missouri …
Jake Taylor:
Oh, boy. Hate mail.
Bill Brewster:
Shout out to Kansas. Oh, wait, Missouri, sorry.
Tobias Carlisle:
Kansas City.
Bill Brewster:
Kansas City, Kansas.
Tobias Carlisle:
They each had to program. They had to learn software code. It's like a little farming … I know nothing about this town, other than what I read in Intelligent Fanatics. Sean Iddings and Ian Cassell, send the hate mail to those guys about the description of the town, because that's what I'm talking about. I'm sure it's a beautiful little town. I come from a little country town. I'll continue on. They both had to learn to code for their jobs, and they were the only two guys in town in 1977 who knew how to code, so they used to get together for coffee to talk about coding problems, lament the lack of community for coders.
Tobias Carlisle:
They both got unsatisfied with their jobs, got out, decided to get together. One of them worked for a bank installing IBM, coding IBM for the bank. He kept the rights to the source code. There is the key, same thing that got Bill Gates started. Hold onto the rights for the operating system. So he got the rights to the code. So the business started out providing information-technology services to little community banks, because they didn't have any way of tracking all the relationships that somebody might have with the banks. They just didn't know. You could have a car loan and a house loan and they had no idea that you were the same person. So they were trying to bring some sort of better tracking, that kind of stuff.
Tobias Carlisle:
The business grows very quickly, because they've got this great culture. Basically they just look after their employees. They get to a stage where they've got private planes. They fly their employees on the private planes to engagements. If somebody's sick, they'll fly them to the hospital. If it's someone they know, family, they just basically look after their employees.
Tobias Carlisle:
There are periods of time when it's tough. The employees have to take reduced wages. Jack Henry and Jerry Hall cash their checks on alternate weeks, so they're still being paid the checks but the company doesn't have enough cash. At the end of that, once they get through, they give everybody a $1,000 check, which evidently makes up for it and more whatever had been lost, so very focused on looking after the –
Bill Brewster:
Stakeholders.
Tobias Carlisle:
Yeah, the employees.
Bill Brewster:
Yeah, good for them.
Tobias Carlisle:
And then they hope the employees look after the customers. They basically hire … Sorry, they promote two guys internally.
Bill Brewster:
Real quick, sorry. Tobi, were they public at the point that they were doing this, do you know? Or were they –
Tobias Carlisle:
Still private.
Bill Brewster:
– still doing this private?
Tobias Carlisle:
I think the culture has continued on. It's a point of pride for them that they have this culture, but this is before they go public. They go public in about '85. So they started out 1977, $115,000 in sales, $9,000 in profit. 2016, this is according to the book, $1.35 billion in sales, $250,000,000 in profit. It's a good business.
Tobias Carlisle:
Two guys who start as high school students eventually end up kind of running the business, these two Mikes, Mike Wallace and the other gentleman, whose name I can't read my handwriting. They have this … That's when the acquisition strategy kind of kicks off.
Jake Taylor:
Not going to work here anymore.
Bill Brewster:
Not going to work here.
Jake Taylor:
Sorry.
Bill Brewster:
Great movie.
Tobias Carlisle:
So they start buying, but basically they … You guys have derailed me.
Jake Taylor:
They know. Sorry.
Tobias Carlisle:
The acquisition strategy starts in the '90s, and basically they have this … The arbitrage, if anything, it's kind of like a cultural arbitrage. They buy these companies. They get the employees all together. They say, "We're not going to have any layoffs." All the new employees get a $1,000 check, and then they get them together in this place where they get to meet all of the existing employees, and the existing employees say, "This is a much better way of living, and the whole enterprise is going to be better as a result." They give everybody amazing levels of autonomy. Company went public in 1985. According to the book, they'd acquired 50 companies by that stage.
Tobias Carlisle:
This is not so much a discussion on the acquisition strategy, just a discussion on the importance of corporate culture and sort of treating folks the right way. The funny thing is I kind of regard … A lot of what they were discussing in the book I just think is kind of par for the way you should treat another human being. I wasn't going through and counting up a lot of these as like birdies and eagles, but I appreciate that some companies go through and there are rounds of layoffs and these guys just refuse to do that sort of stuff and so on.
Jake Taylor:
I think … Well, that culture may be one of the most anti-fragile things maybe in the universe. If you really think about it from a biology standpoint and sustainability, this idea of win-win that some people propose just makes so much sense to me. And it's kind of shocking that you don't see it more actually. Even the big companies that we celebrate today have a fair number of win-lose relationships and that make you wonder how sustainable it truly is.
Tobias Carlisle:
So Uber's an example of win-lose, right, because the guys who drive for Uber are potentially … It works out to … Maybe it's like minimum wage.
Jake Taylor:
Yeah.
Bill Brewster:
[crosstalk 00:47:20] don't you dare talk 3G. Don't you dare.
Jake Taylor:
One of the stakeholders in that universe is regulators, and Uber has been famously … gave the middle finger to regulators their whole existence basically, or at least until very recently. That's not sustainable. Eventually someone's going to get tired of that happening and they're going to make a dramatic change that could potentially wipe them out. I think you can't really rest your hat on sustainability unless all the players in the ecosystem are feeling like this is winning and wants you to win as well.
Tobias Carlisle:
Is Uber an example of something … The regulatory system was a problem. There weren't enough taxis around. The taxis weren't good enough once you got in. You couldn't pay with a credit card, all that stuff that's pretty basic. Uber hasn't done anything, again, that amazing, but it is a far superior product.
Bill Brewster:
Yeah. Well, the taxis were regulatory arbitrage, right? It was supply constricted and people were paying people. That was BS. I sort of understand why Uber did that. Jake and I actually talked about this earlier this week, and he had brought up 3G as an example of somebody that pushes their suppliers maybe too far and eventually that could bite them, which is why I made that comment.
Bill Brewster:
The culture thing is something that I was thinking about, because on our last podcast you had asked, "Isn't that replicable?" One, I think it's super interesting that we're talking about a Missouri company. I think Brent Beshore is in the process of doing this again. I tried to give him money. He didn't need my money. That's fine. If he ever goes public, I'm going to give him money. I think Brent Beshore is legit the real deal. I don't hang out with him normally. I might be wrong. But we've hung out a couple times, and he's a really impressive individual that I think is worthy of the praise.
Bill Brewster:
And we were talking about Markel. Tom Gayner is who everybody knows, but one of the guys, Dan, that he hired, that guy's background was from grants or at least –
Jake Taylor:
Interest-rate observer.
Bill Brewster:
Yeah, he had written for grants. That wasn't his whole background. That's sort of a different mind frame. Bringing in [Sirab 00:49:49] to me is incredibly smart. Sirab is a gem of a human, really, really intelligent and interested in things, brings a tech background, is a gateway to India. There's just a thousand ways to win.
Bill Brewster:
And I think that when you have someone that's looking to hire other people like that, that is interesting to me, and that creates conversations internally that I think make the organization much stronger.
Jake Taylor:
Let me ask you this: does the market misprice those kind of situations?
Bill Brewster:
I don't know that it's mispriced. I know that I have an allocation to Markel because I want to be partnered with those guys. I think that they are reasonably good at business, and I like the way that they look at the world. So if I'm going to give my money to somebody … Some of this is almost like Guy Spier. There's some metaphysical attraction, whatever. But I want them to succeed. I think they will succeed. The IRR may not be as perfect on a spreadsheet as you might want, but I bet that the outcomes are higher than what you've underwritten in an organization like that. That's why I made that bet.
Jake Taylor:
Well, that's the question. Do you … Does something about the characteristics of the business give you a better chance of winning than what the market maybe even appreciates about a culture, especially if it's earlier on and it's harder to see the amazing things that can emerge from the soup of the correct ingredients?
Bill Brewster:
Yeah, I don't know. Go back to Beshore, right? It's early. He's not public, so I don't know what the valuation of his company or whatever is, but that guy has it. He's not selfish. He's focused on the long term. I bet in 30 years people are like, "He did really big things," if he wants it. He may not want it in 10 years. He may be like, "All right, this was a good run. It's over." Yeah, I think –
Jake Taylor:
I wouldn't…
Tobias Carlisle:
I suspect not.
Jake Taylor:
– permanent equity then.
Bill Brewster:
Well, his company could go on and he could become chairman or something like that.
Jake Taylor:
I know. I'm just teasing.
Bill Brewster:
I just think that whatever the valuation is that you're paying today, I bet it's a pretty good bet, unless it's just something completely egregious, which I doubt it is, because I know some of the people in there know what they're dong.
Tobias Carlisle:
I do think that there's something about … I think companies have a little bit of momentum at the corporate level in the sense that if their thing is "We're always profitable," and they go through a very tough period, they just find a way to maintain profitability through those tough periods. There's a company that loses money all the time. They get really good at finding ways to mess it up and they get a lot of money coming in the door. I do think that there's something about … It's like a behavioral … It can be explained through a behavioral … just maintaining consistency with the world. This is what you guys are.
Tobias Carlisle:
The problem is it creates sometimes fake profitability. It creates fraud and things like that. They're trying to catch up to something else. But if you're satisfied with the integrity of the guys and you like the momentum of the culture and of the business, then they're just going to find a way to win I think.
Bill Brewster:
Yeah, and if you lose, at least you lost with a group of guys that are trying to find a way to win the right way. I don't know. There's no guaranteed outcomes in life. I don't know why if you find that culture in a reasonably priced bet why you wouldn't take that versus maybe a different culture that's a little bit cheaper, to me, is probably less good value over the long term.
You can find out more about the VALUE: After Hours Podcast here – VALUE: After Hours Podcast. You can also listen to the podcast on your favorite podcast platforms here:

 Apple Podcasts

 Breaker

 PodBean

 Overcast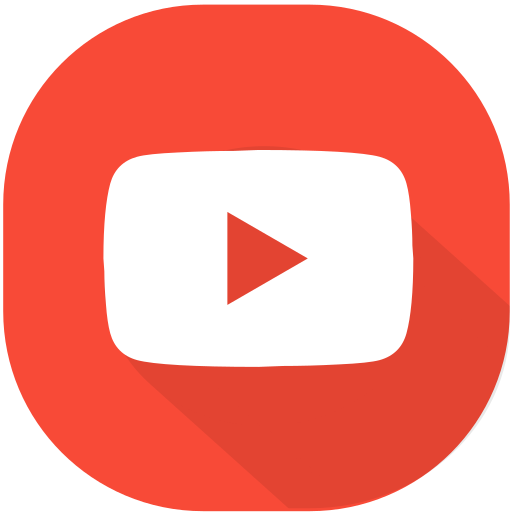 Youtube

 Pocket Casts

 RadioPublic

 Anchor

 Spotify

 Stitcher

 Google Podcasts
For all the latest news and podcasts, join our free newsletter here.
Don't forget to check out our FREE Large Cap 1000 – Stock Screener, here at The Acquirer's Multiple: