In this episode of the VALUE: After Hours Podcast, Taylor, Brewster, and Carlisle discussed Marathon Asset Management and Capital Account. Here's an excerpt from the episode:
Bill Brewster:
I'm going to slip my topic in here real quick because it's a long conversation. And Jake's got to go. But like I was reading Capital Account and I did that summary of it. And it's amazing how many parallels there were between what they were writing in the late '90s and what I see today. And I'm not here saying, oh, we're ready for a 2000 crash or any of that nonsense.
Bill Brewster:
But I am saying that there's a lot of value in going back and reading what people that were smart were saying in the late '90s and thinking about it.
Tobias Carlisle:
What were they saying, Bill? Because I think, from my perspective, it's possible that this market is different to the one in the late '90s. So the one in the late '90s, maybe this is why I'm interested in what you have to say that it looked to me in the late '90s like there was a lot of really … the dot-coms didn't have much in the way of even revs certainly not anything the way of profitability.
Tobias Carlisle:
I do think that there are a lot of very smart guys looking at these compounders and getting them right. And that needs to be … I respect the fact that they're getting these things right. And I respect the fact that they pulled the trigger what looked to me like optically expensive valuations that have been preceded on to be kind of cheap because they've grown so quickly.
Tobias Carlisle:
So that doesn't indicate to me that there's likely to be this massive drawdown at some stage, but when I look at … The market looks like on a cape basis. What's funny is that kind of metric is to everybody listening. That's been proven to be a completely worthless metric. But it still looks expensive to me on that basis.
Bill Brewster:
Yeah. So I think it's true that there are different business models out there. I think what they would say to this comment and one of their core frameworks is when your valuation exceeds the cost of replicating your business, it incentivizes competition, right? That is the foundation of capitalism.
Bill Brewster:
And unless you can have some sort of lock-in, you are unlikely to make economic profits for extended durations when valuations of this is happening. Conversely, if your valuation is below your replacement cost, there's capital that's fleeing the industry which is more likely to add a more … Or which is more likely to result in a more positive outlook going forward at the same time when the outlook is depressed which creates sort of excess return.
Bill Brewster:
What I think that they would probably say and my skeptics had on the Sass thing, is if these businesses can grow this quickly, and this gets to some of what Jake has said in the past too. You really need to bet on the lock-in and the duration of the growth. And if 100 million of sales is showered with a $3 billion valuation, there is a pretty huge incentive for some sales force to come out and try to steal that relationship from the incumbent.
Bill Brewster:
And these Sass names are sort of proving that the relationship is there to be stolen. So they better be good at defending that relationship too. And it reminds me of what a smart person said, running a business, scaling a business, and running a business at scale are three different skill sets. We know that these guys are good at attacking or they're good at defense. And I don't know what the answer to that is.
Tobias Carlisle:
Can you say that again? Running a business, scaling a business and running a business that scale are three different-
Bill Brewster:
At scale.
Tobias Carlisle:
At scale. I see, sorry.
Bill Brewster:
… are three different skill sets.
Tobias Carlisle:
What's the difference?
Bill Brewster:
I think that they require different operational capabilities. I think that the ability to … So you look at somebody that's running, like Big Lots is a retailer that has no sales growth but they are extremely good at keeping their operating income exactly where it is. And they're buying in a ton of shares, so on a per share basis, you're getting a fair amount of growth.
Bill Brewster:
Scaling a business, that's a completely different skillset. How are you hiring the sales force? How are you managing it? How are you just like not pulling your hair out every day? And then running a business at scale is something that I … Arguably, 3G is really good at it, maybe they're not. But I think that's sort of the skillset that you're looking for. Optimization and defense would be what I would think would be the important things.
Bill Brewster:
So anyway, I think Marathon would say these current valuations are going to incentivize a lot of competition in the future. So how can you be sure that you're defending?
Tobias Carlisle:
The things you're reading, that's the update. That's the second decade, because I've written …
Bill Brewster:
That one is first. That's why I shared it because it's like so hard to get. It's like a $500-book, it makes no sense. The second one is Capital Returns, so the one that I outlined was 1990 to 2005. And then I probably will write like 2005 to 2015 or whatever that second one is. That was more readily available, so I didn't spend time disseminating it.
You can find out more about the VALUE: After Hours Podcast here – VALUE: After Hours Podcast. You can also listen to the podcast on your favorite podcast platforms here:

 Apple Podcasts

 Breaker

 PodBean

 Overcast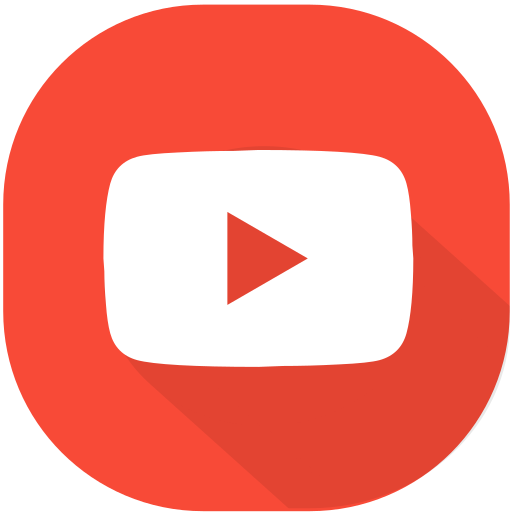 Youtube

 Pocket Casts

 RadioPublic

 Anchor

 Spotify

 Stitcher

 Google Podcasts
For all the latest news and podcasts, join our free newsletter here.
Don't forget to check out our FREE Large Cap 1000 – Stock Screener, here at The Acquirer's Multiple: