The Acquirer's Multiple® - FREE Stock Screener
A recent article at Bloomberg says U.S. stocks are the most overvalued investment in the world. At least that's what institutional investors say.
Here's an excerpt from that article:
A record 44 percent of fund managers polled in a monthly survey from Bank of America Merrill Lynch see equities as overvalued, up from 37 percent last month. The technology-heavy Nasdaq Composite Index was named the most crowded trade, with 57 percent of investors saying Internet stocks are expensive and 18 percent calling them "bubble-like.''
Still, analysts caution that these results don't spell the end of the bull market.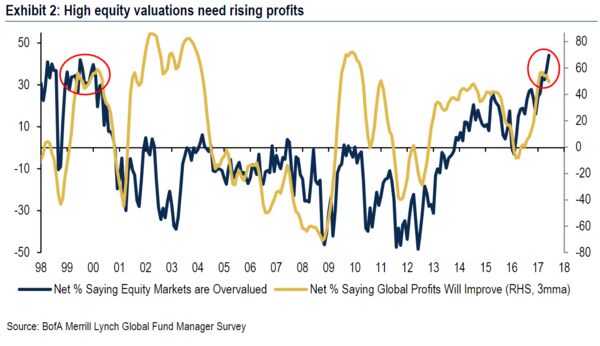 "In March 2000 every waking investing individual knew the stock market was wildly overvalued, but that didn't stop what was to follow," said Peter Boockvar, chief market analyst at The Lindsey Group. "In the ninth year of a bull market, things are expensive, that's what just happens in the late stages."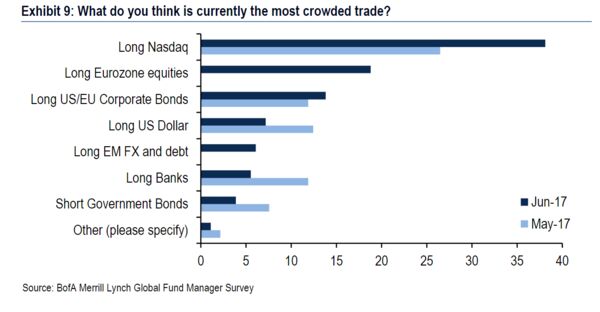 The survey was conducted between June 2 and June 8, right before the tech rout on June 9 where the Nasdaq tumbled nearly 2 percent and tech giants like Apple Inc., Microsoft Corp. and Google parent Alphabet Inc. led the declines. The Nasdaq is up 0.63 percent Tuesday, following two days of losses, and is closing in on the record set June 8.
More than 200 panelists with a combined $596 billion under management participated in the survey.
You can read the full article here.
Don't forget to check out our FREE Large Cap 1000 – Stock Screener, here at The Acquirer's Multiple: