In their latest episode of the VALUE: After Hours Podcast, Brewster, Taylor, and Carlisle discuss Housing Crisis Porn. Here's an excerpt from the episode:
Tobias: There's some great housing crash porn on YouTube. You can go down a rabbit hole there. I've gone right down that rabbit hole. According to the housing crash porn, and so I try to call it that so I can– I know it's ridiculous and I'm trying not to get too sucked into it.
Jake: What do they say? Is it rates? Is it demographics?
Tobias: Yeah.
Bill: Yes to all.
Tobias: The one who I follow, this guy's current argument is that unlike in 2007 and 2008, where it was the low doc ninja speculation– Well, I guess, it's the same thing. He says the lending standards are a lot tougher now than they were then. I'm not going to be in any of that kind of stuff. However, there is an enormous amount of speculation. There are lots of these robobuyers like OpenDoor and all those kinds of guys, plus there are lots of individuals who have pyramided up dead and speculated in there. He's got some way of estimating. He says that for a period of time from late 2020 until late 2021, he thinks that the speculation of the house [unintelligible 00:27:26] was like 100% of some of these markets. There was very little residential– [crosstalk]
Jake: Like real person who's going to live there.
Tobias: Yeah. And they push the prices up, and I like seeing the prices going up. They're less sensitive to prices because they're not planning to live in it. They're planning to flip it as quickly as they possibly can.
Jake: Yes, different duration.
Tobias: Then, they can track that as they turn and resell these houses. They're now starting to take quite serious losses in these things, which means that behavior goes away slowly. And then, he tracks various other metrics that precede the busts by periods of 9 months to 12 months and he says they've all rolled over in the way that they did in 2008. It's just it's too early for anything else to appear, but the guy is like, basically, it's coming and essentially, it's just about here. Kind of interesting.
Jake: Just anecdotally though, does it feel like–? I remember 2006, 2007, 2008 housing markets, especially in California. Exotic dancers owning six or seven houses. It doesn't feel like it's been that, does it? Or am I just not running in these circles, [laughs] which I'm not as a 40-something-year-old suburban dad?
Tobias: Yeah, I don't know. Anecdotally, I don't know. I don't think anybody is–
Jake: Bill, what are they saying in the strip clubs these days? [laughs]
Bill: I don't know.
Jake: Okay. [laughs]
Bill: I think the lending standards have been cleaned up quite a bit. So, I don't know who ends up holding the bag and I don't think it creates some systemic risk. If you get some non-bank financial lenders that go to zero or whatever, I'm not sure that's a huge deal. It might be.
Tobias: Yeah. Nick Fisher says Airbnb. There's a lot of Airbnb.
Jake: Ooh.
Tobias: STR, short-term rentals.
Bill: Yeah, but that's a legitimate way. I don't know why that would change going forward. I think that's a legitimate way for people to get yields.
Tobias: But if you get that, that assumes you're getting yield out of it. If nobody's renting your place and you're levered on it and you're missing payments because– that [crosstalk] pretty quickly.
Bill: We're going to talk about a scenario where people, all of a sudden, start valuing travel less. I think you're fighting a 20-year structural preference shown-
Jake: Agreed.
Bill: -among people, which is fine.
Jake: I think you also had an acceleration of that though when work from home was in full bloom.
Bill: Oh, for sure.
Jake: If there's more back to office, you're not going to hang out in the Appalachian Mountains or whatever when the firm wants you back in the city.
Bill: Yeah. Look, I'm sure some people will lose. It's a cycle and it's a long.
Jake: If you're financed aggressively to get into that, then I could see having some cash flow issues.
Bill: But I don't know how many lenders are aggressively financing out there. Banks aren't. So, it's got to be something non-bank related.
Jake: Yeah, I don't know.
Bill: I'm sure it will cycle down.
Jake: We'll find out together. [laughs]
Bill: But I'm happily long when I'm long.
Tobias: I've got a good comment here. [laughs]
Bill: I'm not losing any sleep over it.
Tobias: It's a JFDVV4. "A as a connoisseur of housing porn, interest rates are pricing out a bunch of people from owning. I don't expect a crash but conceivably 30% nominal price drop? Yeah." So, that's my definition of a crash. My definition of a crash kicks in around 20%. I think below 20%, 30%, that's a crash.
Bill: We'll see.
Tobias: Yeah, I don't know. Nobody knows this stuff. I just like watching the tealeaves. Maybe I'm too– [crosstalk]
Bill: You'd probably still be above 2020.
Jake: Yeah, possibly. Possibly.
Bill: I don't know how to time things. I'm not great at timing tops and picking bottoms. So, I don't know. It could go up, it could go down. I think over time, you own good housing assets, you're probably not going to lose. Nominally, of course, you're going to have to pay. And I think housing generally that you live in is a shit investment. But it's not an investment. It's a luxury purchase.
Tobias: Well, you can lever it.
Bill: Yeah, but you got taxes and you got all the repairs that nobody ever talks about when they said, "I bought this house for this and sold it for– [crosstalk]
Jake: Yeah. All my profits up on the roof.
Bill: You got raped just like the rest of us.
Tobias: I bought it in 1989. That's the secret. Buy it 30 something years ago.
Jake: Yeah. Step one, build a time machine.
Bill: Yeah, and I'm excluding–
Jake: Step two–
[laughter]
Bill: Well, I'm excluding my $20,000 roof that I had to replace or my AC or the taxes that I had to pay. But it makes my wife happy and it's better than renting, I guess.
Jake: Sometimes.
Bill: Not always.
Jake: I don't know.
Bill: Yeah, not always.
Jake: Yes.
Tobias: Yeah.
Jake: Should we bang out some-
Bill: Yes to all.
You can find out more about the VALUE: After Hours Podcast here – VALUE: After Hours Podcast. You can also listen to the podcast on your favorite podcast platforms here:

 Apple Podcasts

 Breaker

 PodBean

 Overcast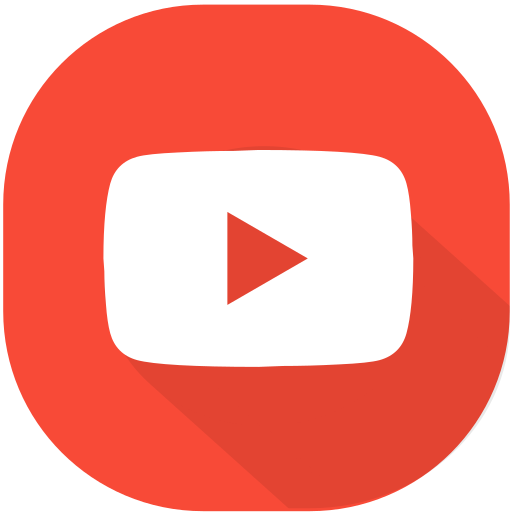 Youtube

 Pocket Casts

 RadioPublic

 Anchor

 Spotify

 Stitcher

 Google Podcasts
For all the latest news and podcasts, join our free newsletter here.
Don't forget to check out our FREE Large Cap 1000 – Stock Screener, here at The Acquirer's Multiple: