In their recent episode of the VALUE: After Hours Podcast, Jake Taylor and Tobias Carlisle discuss How Warren Buffett Negotiates A Deal. Here's an excerpt from the episode:
Tobias: All right. This is, let me just pull it up, a $12 billion deal and Buffett did it in about two weeks. Buffett had dinner with the CEO, Joe Brandon and the significance of that is that, he used to work as– [crosstalk]
Jake: Berkshire guy?
Tobias: That's right. He was a CEO of General Re. So, he's been sending a copy of his annual letter to his old boss and they've caught up for lunch or for dinner, rather. That was March 7th. That's just over a month ago. Buffett's wasted little time giving him the bid. It's 850 and then, he said, "Of course, it's not subject to financing or geopolitical risk." Berkshire won't do any due diligence, which is always music to the ears of an insurer. [laughs]
Jake: Yeah.
Tobias: But he said, "If they hire a financial advisor, the fee gets subtracted from his offer. The deal is contingent on both sides moving quickly to craft and close an agreement." Brandon has to go back to the Chairman of Alleghany, Jeff Kirby, and then, Kirby and Brandon go to meet Buffett in Omaha, and Kirby, who's the Chairman presses Buffett on the price.
He wants him to raise the price. He doesn't want him to deduct the financial advisor's fee and he wants him to pay partly in Berkshire stock. This is quoting from the article. "Buffett reiterated the terms of his original offer indicating firmly he did not intend to change his position on those points."
Jake: Never split the middle, huh? [laughs]
Tobias: So, you can imagine what was said there. The Alleghany goes on to engage Goldman Sachs that cost them $27 million, which if you spread that over, the bid price reduces it to $848.02 in cash per share.
Jake: Is that $850?
Tobias: That was the final bid.
[laughter]
Tobias: And March 20, they announced the deal 14 days after Buffett made the offer. Alleghany decides against seeking out alternative offers before signing the deal, because they know that Buffett doesn't like auctions, and they thought he might pull the offer, and there was a risk of a deal leaking.
Jake: I thought there was open-bid period.
Tobias: There was a go shop that came after the close, sorry, after that they agreed to it, not after the close.
Jake: Gotcha.
Tobias: Gave them 25 days to find a superior offer. Goldman contacted 31 potential bidders.
Jake: Crickets? [laughs] [crosstalk]
Tobias: I thought that was interesting– [crosstalk]
Jake: Yeah, I heard Bloomstran say that, he thought that Joe Brandon might be a nice like bench for a jeep, a backup in case a little redundancy in next of taking over, when Ajit is done, which– Well, that might have been a good aqua hire in that way.
Tobias: How old's Ajit?
Jake: I think Ajit's in his 60s. I don't know. I'm sure, the hivemind will chime in with the right answer.
Tobias: At the Berkshire, that's– [crosstalk]
Jake: It's a spring chicken. You're just getting started.
Tobias: Decades to go.
Jake: Just getting started [laughs] for sure.
Tobias: Yeah, I thought that was an interesting negotiation. We know that Buffett prefers cash, Buffett prefers– He doesn't like auctions and he doesn't really negotiate. I just like the fact that the bid for us, $850 is a nice round number. $848.02. That's just like I told you.
Jake: Yeah, that's really telling the Alleghany shareholders like, "Hey, your management team cost you two bucks, because they wanted [laughs] to get this advice."
Tobias: I guess, you've got to go and do some market analysis to make sure there's nobody else out there.
Jake: Yeah, there's a little box checking for the Board of Alleghany, right?
Tobias: That's a modest $2 to find out if there's another $10 out there.
Jake: Yeah.
Tobias: Or 50 bucks, who knows?
Jake: Yeah.
Tobias: If you are competing against Buffett, and you know that he doesn't raise his bid, and you know that he hit Janus 70, according to this.
Jake: Okay.
Tobias: He's only got a decade or so, a couple of decades left in that case.
Jake: Yeah, only about 30 years left on that guy's odometer.
Tobias: Sorry. I lost my trader, Phil. What's he's saying there?
Jake: I don't know.
Tobias: No one knows.
Jake: [laughs]
Tobias: This is what I was saying. If you're competing against Buffett, you know he's good investor. You know that he knows these businesses. If he's bidding for it that he likes it, that it's good and you know they won't raise his price. So, why not just come in at 855?
Jake: Well, you could make the argument that it's actually worth more to Berkshire than other insurance companies, because they're so well capitalized. That now, a lot of that statutory capital that's tied up at Alleghany could probably be rotated into something else other than 1% yielding, although rising rapidly bond portfolio.
Buffett could take it and maybe put it to better use potentially and then therefore, the equity of the flow or the value of that flow then becomes probably quite a bit worth more at that point and maybe no one else could really do that.
Tobias: That's a fair point. That's in insurance specifically and in this one, specifically. But he bids in other stuff, too. Why not just gazump him? I think that people have done that many times before, but that's what I'd be. Folks like Kohlberg Kravis or someone like that, I'd just be swimming along behind the great white shark waiting for him meet those [crosstalk] slide in for a couple of dollars more.
Jake: Well, that's what people are doing when they hear that Buffett bought HP and then, they go buy it right away for a little bit more than he probably did. They're doing that effectively.
Tobias: I think in this market, you can just wait a little bit and buy it for– [crosstalk]
Jake: [laughs]
Tobias: That's not a bad approach. Buffett's investment universe is very constrained.
Jake: Yeah.
Tobias: I guess, you're buying real mega caps when you're doing that. Not that HPQ in mega cap or whatever it was, $14 billion or something.
Jake: Why not just buy Berkshire and go do something else with your life?
Tobias: Ah, it does make it sound a little easier. Yeah.
Jake: [laughs] Let him worry about it.
Tobias: Don't have to pay that fee. Don't have to pay that $100,000.
Jake: Yeah, $100,000.
Tobias: Fee to the management.
Jake: He is chiseling you with. [laughs]
Tobias: Dudes, hit us with questions today, because JT and I aren't used to talking for half the time.
Jake: No, it's just going to be a lot of tap dancing from the two of us.
Tobias: It's over 15 minutes and good.
Jake: [laughs] Yeah, time to shut it down.
Tobias: Well, let's do– [crosstalk]
Jake: I'm sure the Alleghany shareholders would have preferred some kind of stock and cash bid to help shield themselves for some taxes, but Buffett wasn't forthcoming with the equity offer of Berkshire shares. Probably not surprising, right? If he was buying back last quarter-
Tobias: He's not going to be issuing stuff to that [crosstalk].
Jake: -he ain't going to be issuing to you at that point.
Tobias: It was brown shoes or what was the shoe? That's really uninspiring.
Jake: They were Dexter shoes.
Tobias: Dexter.
Jake: Yeah, they were brown later. [laughs]
Tobias: That was the all-stock deal, wasn't it?
Jake: Yeah.
Tobias: Imagine shoe holding for Berkshire shares, that's as good as it gets.
Jake: Buffett knows the answer to what that costs everyone and he brings it up sometimes. But it's an ever-inflating number of what that costs. [laughs]
Tobias: Oh, that's rough.
Jake: Well, you got to rub your nose in your mistakes that way you make less of them, hopefully.
Tobias: Yeah, let's do your topic, and then, we'll head out the other half hour.
You can find out more about the VALUE: After Hours Podcast here – VALUE: After Hours Podcast. You can also listen to the podcast on your favorite podcast platforms here:

 Apple Podcasts

 Breaker

 PodBean

 Overcast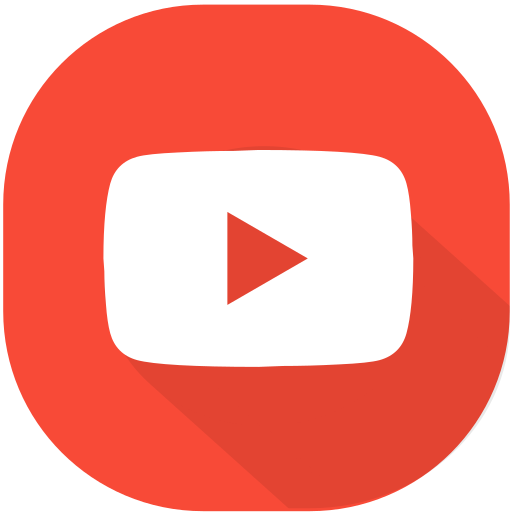 Youtube

 Pocket Casts

 RadioPublic

 Anchor

 Spotify

 Stitcher

 Google Podcasts
For all the latest news and podcasts, join our free newsletter here.
Don't forget to check out our FREE Large Cap 1000 – Stock Screener, here at The Acquirer's Multiple: