In their recent episode of the VALUE: After Hours Podcast, Taylor, Brewster, and Carlisle discussed Making Sense Of FWONK's/FWONA's Latest Transactions. Here's an excerpt from the episode:
Tobias Carlisle:
Well, just like every value manager out there, this podcast has gone full macro. So let's do some micro for a bit. Let's do FWONK.
Jake Taylor:
Good call.
Bill Brewster:
FWONK. So here, I've got to pull up the transcript so that I don't mess up any of the tape. But I thought it was interesting, we talk about some of these holding companies sometimes, and Greg Maffei said he's talking about what Liberty Media adds to their… They have a collection of assets, so like Qurate Retail, which is QVC and HSN.
Bill Brewster:
They have Formula One, they've got the Braves, they've got obviously Charter, I'm missing something I'm sure. Anyway, it's a collection of assets, and what he said is… Oh, Liberty SiriusXM. So he said, "We back at the home office in Englewood only add value and have a reason to exist if we can find something that makes a lot of sense to do on top of what our operating entities are doing."
Bill Brewster:
So, one of the things that he sort of got himself into, they sold calls within Formula One. So Liberty Media is one legal entity, and it owns these subsidiary positions. In order to highlight the value of the underlying assets, they attribute the economic performance to different tracker stocks.
Bill Brewster:
They're basically derivatives of the assets that Liberty owns. Within one of those derivatives, which is Formula One, they've found themselves naked on a call that they wrote on Liberty Sirius's shares. So what that really means is they sold the right to buy it from them at $36 a share, and all of a sudden it goes to $39 a share and they're out of the money on the call.
Bill Brewster:
It creates an obligation. Well, with this sell-off, the thing that's interesting is they could have in theory bought some calls to offset that naked exposure when Liberty Sirius had sold off very hard depending on what happened to the volatility and the options. I just think it's like a very tangible example right now of if you're betting on those guys to add value, it will be interesting to see in the 10-Q or K in the earnings calls, I guess it would be the Q now, just like they did to tighten up that transaction.
Bill Brewster:
This is a real opportunity for some of these capital allocator types to really add value right now.
Tobias Carlisle:
Why sell the core? What was that about?
Bill Brewster:
Dude, they do a lot of stuff that has to do with getting cash in the door, reducing taxes. They do a lot of things, and I don't fully understand exactly what it was.
Tobias Carlisle:
So that was where I was going. Aren't you risking the shares getting called away from you and then incurring the tax by doing that, or was it cash-settled?
Bill Brewster:
Well, so I mean I don't fully understand the mechanics behind it. So I think LSXMA, that entity has the shares to satisfy the obligation, but within Formula One it didn't have the shares. So part of the thing about the tracking stocks that they try to do is treat each group of shareholders correct. I think they overcomplicated to transaction probably, and at the time that they did it, it probably brought money in and was a benefit.
Bill Brewster:
But then what happened was Sirius just performed way better than they thought, and all of a sudden it became a bit of a pain. I think they have something like four or five years to roll out of the problem, but it's interesting that this opportunity presented itself now.
Jake Taylor:
I always feel like that that whole complex is too complex.
Bill Brewster:
They do a lot.
Jake Taylor:
It makes my brain hurt. It just feels like, God, if they were just running one clean company with subs inside of it, I would be much more attracted to it honestly.
Bill Brewster:
Yeah, I mean I get it.
Tobias Carlisle:
Aren't they just spinning out tracking stocks that mean that they don't really sell it, you get to value each piece of it on its own merits.
Bill Brewster:
Yeah, well, the theory is you try to avoid a conglomerate discount.
Tobias Carlisle:
That's pretty smart actually.
Bill Brewster:
Because then you can actually have the company together that owns the assets, and that gives you some optionality. But if you can highlight the independent segments and let people bet on those independently, that's theoretically pretty interesting.
Jake Taylor:
And getting like cross holding confusion, and I don't know, just like…
Tobias Carlisle:
Do they have cross holdings though? Do they do that? I thought it was pretty clean.
Bill Brewster:
Well, FWONA has the interest in the Braves and they've got the interest in Live Nation that Liberty owns, and then Sirius is pretty clean. They own Pandora, but I think because of this transaction, FWONA started to buy some of LSXMA to settle the shares if they needed to. It sounds like a pain in the ass.
Tobias Carlisle:
It's a little more complicated than I realized. I don't look at it. I know it's very popular in the generic value partners community. No disrespect, just that's what I'm calling it.
Bill Brewster:
Oh, yeah. Malone, I mean he's made a lot of money for a lot of people. That tends to make you popular.
You can find out more about the VALUE: After Hours Podcast here – VALUE: After Hours Podcast. You can also listen to the podcast on your favorite podcast platforms here:

 Apple Podcasts

 Breaker

 PodBean

 Overcast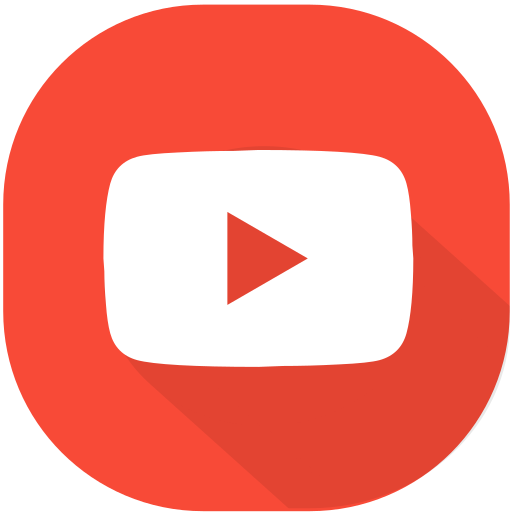 Youtube

 Pocket Casts

 RadioPublic

 Anchor

 Spotify

 Stitcher

 Google Podcasts
For all the latest news and podcasts, join our free newsletter here.
Don't forget to check out our FREE Large Cap 1000 – Stock Screener, here at The Acquirer's Multiple: