In this week's episode of the VALUE: After Hours Podcast, Taylor, Brewster, and Carlisle discussed Bruce Greenwald's theory of 'local scale advantages'. Here's an excerpt from the episode:
Bill Brewster:
All right. I've been noodling on Greenwald speeches lately, and it actually sort of goes to Jake's point and maybe some of what Toby was talking about earlier in that Greenwald's whole theory of the case is that we are moving into an economy based on local scale advantages in service-based businesses. So John Deere is the example that he loves to talk about, where they really understand the strategy of going in and dominating a local market, and then now with the data that they bring in house they know or at least can help the farmers figure out what their soil needs and how they need to use their tractors and whatnot, and it's removed an element of cyclicality out of the business that used to not be there. His theory of the case is basically that those businesses are going to have more enduring economics, which I thought was pretty interesting.
Tobias Carlisle:
A local monopoly is going to do better than something else?
Bill Brewster:
Yeah. Service-based companies with local economies of scale is sort of how he would advise to think through things. It reminds me a ton of how Malone talks. Malone, everything that he talks about in scale is within the relevant geography, and he wants to beat you in his relevant geography. And it makes sense to me, that strategy. That's what I try to look for. That's one reason that I like AB InBev, despite what's going on in some of the end markets. Beer is an incredible industry structure.
Tobias Carlisle:
How so?
Bill Brewster:
Almost all of the markets are consolidated and owned by two players, and then you'll have a third player that maybe has 10% to 15% share, but 60% of the share in almost all the markets are made up by two people. If you look at price taking throughout the industry, it's basically a cartel.
Tobias Carlisle:
So it's difficult to compete because you can't get distribution. You can come up with a better tasting beer, but you can't get it to the tap at the bar, you can't get it into the fridges at the supermarkets. You just can't compete.
Bill Brewster:
That's right, or a baseball game. And then in a world where marketing used to matter a lot more they could spread the cost to the Super Bowl over more units. They can't exactly do that now.
Bill Brewster:
I sort of wonder, with the internet going where it's going, if … I think it takes a lot less to meet minimum viable scale. If you just want to be some brewer who's selling his beer in his restaurant, you can do that a lot quicker. Maybe you can sell some stuff to your local market, buy some internet advertising I guess on Facebook. But for real distribution, I still think these big guys can buy a lot more of the clicks. If Amazon is delivering to your house, I don't understand why AB InBev can't have a local brand that they're buying the advertising space on Amazon that you just click and you see, "Oh, it's made locally and it comes to your house." Long term, that's not an implausible outcome.
Tobias Carlisle:
So you're saying the only way to compete is at the local level.
Bill Brewster:
I think so. I think you've got local and maybe regional. There's some regional players in beer. Heady Topper's super big in Vermont. 3 Floyds is really big here. You guys have the people that do [Pliny 00:22:04]. But I don't think you can get super regional brands. I think it's very, very hard without the distribution.
Jake Taylor:
I met this guy last week who's doing something kind of interesting. I'm not going to say what industry he's doing it in, but he is white labeling a product that you use every day and allowing influencers to basically have their own version of it.
Tobias Carlisle:
Brilliant.
Jake Taylor:
So he's capturing this so long tail of marketing that these people have been doing for 10 years now, of building trust with a small little group, and they get to make their own blend of it that's unique to them that they like and then they sell it to the people, and this guy just handles the production and the shipping. I think it's actually really smart.
Tobias Carlisle:
I did wonder how all of those influencers, all the bodybuilding guys had their own supplements and things like that. That probably makes sense.
Jake Taylor:
It's white labeling of products. There's a few companies behind there that are doing it. So you don't have to have your own brand.
Tobias Carlisle:
I don't actually know if that's what they're doing, by the way. Jake and I haven't discussed that offline. I don't know what the product is.
Bill Brewster:
I covered food for a while when I was at BMO. It's amazing. When you start going down the whole value chain, it's like, "Oh, there's really only" –
Jake Taylor:
It's like one company.
Bill Brewster:
Yeah, like 10 big chicken companies and they sell all the chicken, or there's three processors. It was fun. We would have discussions sometimes about financing equipment and how many chickens you could kill quicker. It's a sick life. But you got to get your costs per head down.
Jake Taylor:
I saw something. We kill like a million chickens an hour or something.
Bill Brewster:
Those machines are wild. Anyway, I digress.
Jake Taylor:
Yeah, me too.
Tobias Carlisle:
Let's talk about Jake's topic. What's your topic?
Bill Brewster:
Wait, real quick. The thing is the moat that has eroded is distribution for the most part. So now you can white label and get your distribution out to your influencing group, which is why I sort of think Google and Facebook are just the tax on everything now, because all those influencers, their platform is that. Twitter has a really unique thing, but I don't know how you monetize it quite as well. But, man, the interactions that I have on Twitter are crazy, and it's opened a world that would not be opened otherwise.
Tobias Carlisle:
The problem for the platforms, Instagram, Facebook, so on, the next thing comes along. The platform changes, because the kids don't want to be on the same thing that the olds are on. So TikTok blows up because they don't want to be on Instagram, which is all the 30-year-olds, and then TikTok will have a run for a little while and then it'll be the next thing, because the kids don't want to be on the thing with all the olds.
Jake Taylor:
Not according to my DCFs in my spreadsheet, Toby.
Tobias Carlisle:
Marcello Lima alerted me to the fact that Facebook is still the … monthly active users, daily active users is still growing. I got to say, I have a little bit of trouble believing it, because I just don't know anybody who still uses it as often. When I check into those things, there are a handful of people who use them all the time, but they're largely ghost towns to me, not Instagram obviously.
Jake Taylor:
I think it might be a little bit like McDonald's, where no one wants to admit that they eat there but they still eat there sometimes. No one wants to say that they're still going to Facebook, but I think there's enough people still going. I don't know.
Tobias Carlisle:
That makes sense.
Bill Brewster:
I still go occasionally. I'll jump on the grenade.
Tobias Carlisle:
I log in and I look, but I don't post is what I'm saying.
Bill Brewster:
The quality of the interactions has declined, I think, fairly substantially. The other thing is WhatsApp is awesome. I know that that's not disclosed. They do the Facebook disclosure and then they do all their within the all-our-disclosures thing. To me, once they remove the Facebook proper disclosure and they just go to total global users or whatever, WhatsApp is going to distort all those user metrics a lot, unless they figure out how to monetize them.
Bill Brewster:
I was talking to somebody last night at the Super Bowl who's got an Oculus, though, and he was pretty pissed that he didn't have his Oculus with him, because he said you get one NBA game a week, and the Super Bowl was in VR, and he said it's actually a pretty cool product. He said it's got a ways to go but it's pretty cool.
Jake Taylor:
No experience with that yet.
Bill Brewster:
I don't either.
Tobias Carlisle:
I think VR is potentially completely game-changing, because you get VR then you're not going to need necessarily a laptop. You don't need a desktop. You just need a powerful computer, and you put this on and you've got a TV on the wall over there, desktop here. It definitely changes the way we interact with … It just needs to get fast enough, and that's getting pretty close, if it's not already here.
Jake Taylor:
That might be the biggest bite of software eating the world, right?
Tobias Carlisle:
Right. The person who controls that part controls the … That's the choke point.
Bill Brewster:
The new metaverse, bro. I'm still not sure what that is.
Jake Taylor:
Sci-fact.
Bill Brewster:
I'm working on it.
Tobias Carlisle:
I've gone back and read quite a few of those old sci-fi, William Gibson and Neal Stephenson. I just can't think of the names of the –
Jake Taylor:
Snow Crash.
Tobias Carlisle:
Ready Player One. Yeah, Snow Crash, Ready Player One, and there's a few of them. They're all great. They describe … It's an interesting take on what they thought it was going to be, but it doesn't make sense really until we get VR, VR proper.
Bill Brewster:
Ready Player One was just recommended to me, and I asked if it was similar to the Matrix, and they said not totally but sort of. I don't know. But I'll watch.
Tobias Carlisle:
It's kind of young adult. It's fun.
Bill Brewster:
I'll check it out.
Tobias Carlisle:
I'd read Snow Crash, and I think that's being turned into a movie, too.
Jake Taylor:
Oh, is it? That'd be good.
Bill Brewster:
I'm not 1000% sure we're not in Inception right now. This might just be a dream layer. I don't know. Elon Musk might've figured something out here.
Tobias Carlisle:
That's because you've been incepted.
Bill Brewster:
I know, man. I'm questioning everything.
Jake Taylor:
There's only one way to get back to the real. I shouldn't even say that.
Jake Taylor:
All right –
Tobias Carlisle:
Jake's topic.
Jake Taylor:
– so my topic for this week –
Bill Brewster:
Good transition.
Jake Taylor:
Yeah, before we say something we'll regret.
Tobias Carlisle:
It's too late for that, mate.
Bill Brewster:
Yeah. I'm sure no one got upset with anything we just said. We'll probably get some DMs that tell me how dumb I am to not know the metaverse and whatnot, and I appreciate all them. Thank you for reaching out.
Jake Taylor:
We're more about quality over quantity of fans, right?
Bill Brewster:
Yeah. I'm telling you, man. A couple people have reached out to me on Ollie. I really appreciate it. Just trying to find the truth, so thank you. Please keep doing it.
You can find out more about the VALUE: After Hours Podcast here – VALUE: After Hours Podcast. You can also listen to the podcast on your favorite podcast platforms here:

 Apple Podcasts

 Breaker

 PodBean

 Overcast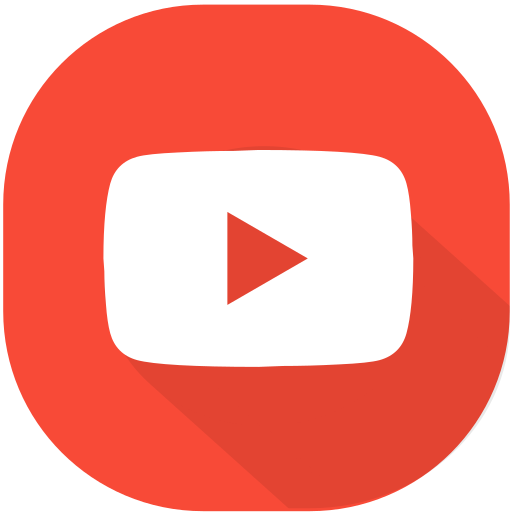 Youtube

 Pocket Casts

 RadioPublic

 Anchor

 Spotify

 Stitcher

 Google Podcasts
For all the latest news and podcasts, join our free newsletter here.
Don't forget to check out our FREE Large Cap 1000 – Stock Screener, here at The Acquirer's Multiple: